We Analyzed 400k Social Media Posts About Women's Soccer (And Found Out Men Prefer It)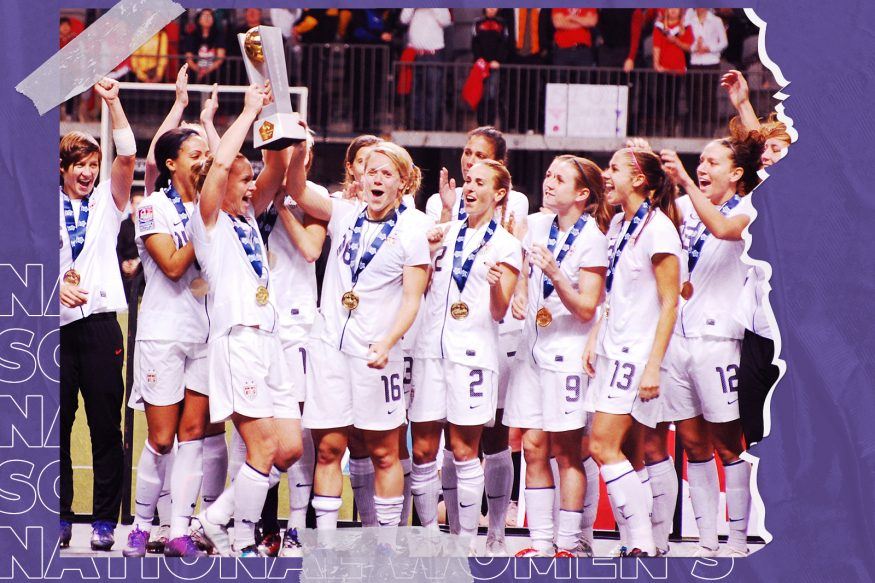 New social media research reveals a 354 percent increase in men talking about NSWL since last year
Attitudes to women's soccer becoming more favourable – positive sentiment increased by 32 percent
Online abuse, hatred and trolling on the decline, with angry or disgusted posts dropping by 45 percent
22 percent increase in social media discussion about the NSWL drafts
Kelley O'Hara, Ali Krieger and Marta Vieira da Silva most celebrated players, with Cristiane Rozeira, Julie Ertz and Megan Rapinoe most trolled
The National Women's Soccer League (NWSL) saw its TV audience grow by almost 500 percent in 2020, in a year when most sports saw viewing numbers plummet.
A new partnership with CBS and Twitch meant more people than ever before were able to watch its games, which resulted in record numbers of viewers tuning in from across the globe.
So, what has this increased exposure and viewership done for women's soccer? How are attitudes changing?
Here at Casino.org we were curious to dig deeper into this growing fanbase. We compared fans' social media usage and engagement during the same 7-day period in 2020 vs 2021 to see how the landscape is changing. Keep reading to discover what we found.
NSWL Has More Male Fans Than Ever Before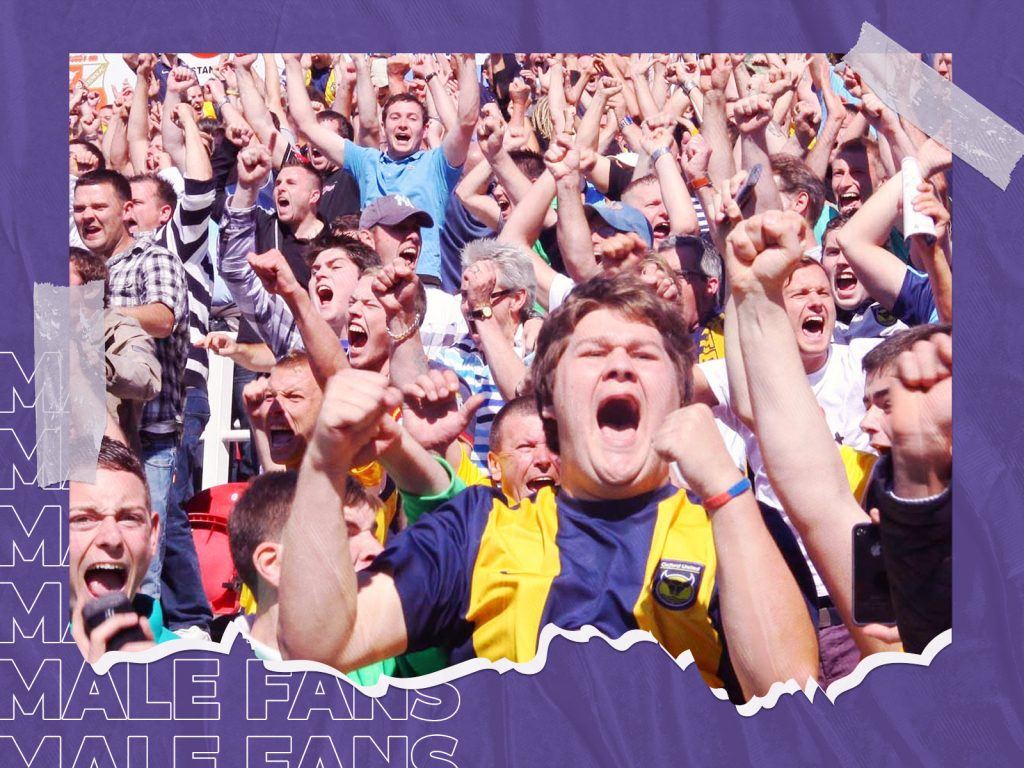 Women's soccer has had a long road to gaining recognition and respect in the world of elite sports world.
You might remember when, last year, US football authorities argued that women players don't deserve to earn as much as their male counterparts because the men's team carries "more responsibility".
That may well be the opinion of some of the authorities, but evidence shows a growing demand for the sport – in particular, from male fans.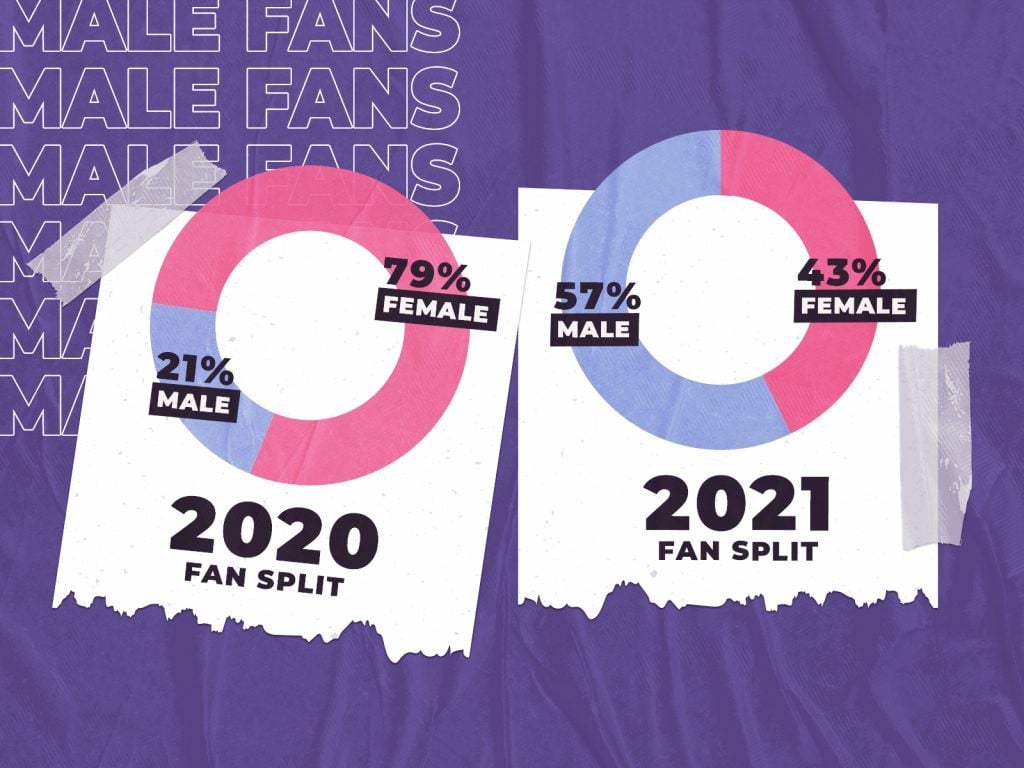 In 2020, male voices accounted for just 21 percent of the social media posts about the NSWL draft. 
But just one year later, male voices have increased by a whopping 354 percent, taking them from a minority share of voice to the majority in 2021. 
Haters Are On The Decline – Finally
All signs point towards women's soccer having the most positive year ever in 2021.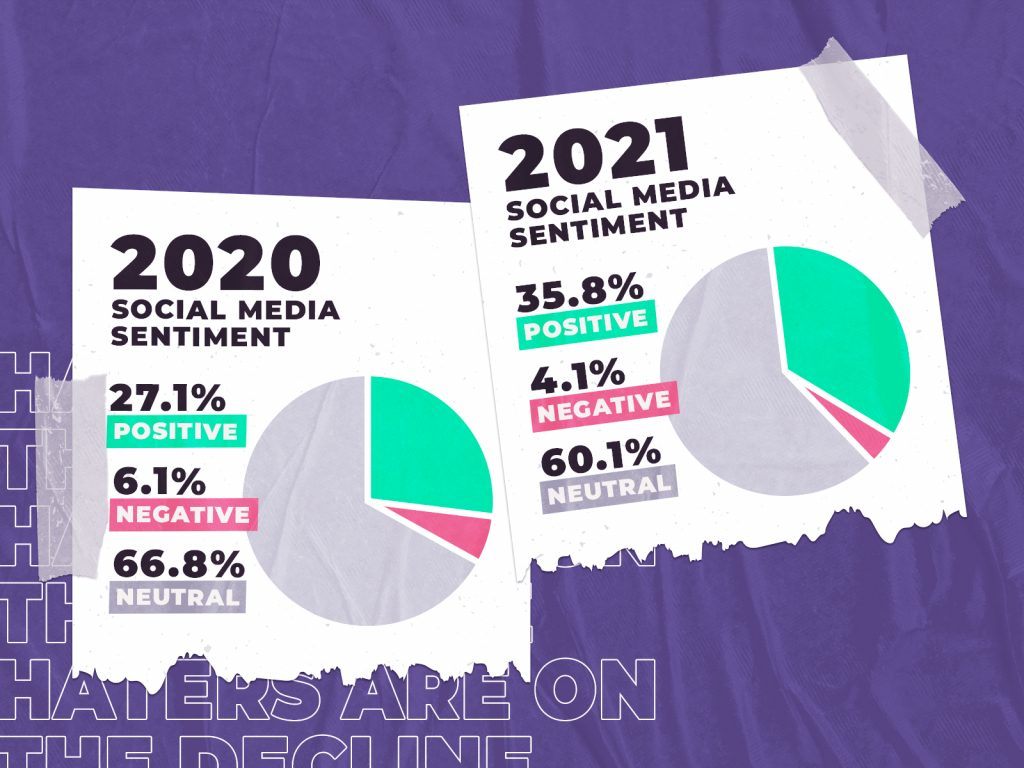 Analysis of over 332,500 social media posts from 2020 found that over a quarter of those posts expressed positive attitudes towards women's soccer.  
Fast forward to the 2021 drafts, and we saw positive sentiment grow by 32 percent to account for more than a third of all social media posts.
Meanwhile, social media postings with negative sentiment dropped by a third to just over 4 percent of all posts.
This trend aligns with research by YouGov that examined changing attitudes to women's soccer in the UK.
The study found that Brits are overwhelmingly supportive of equal media coverage of men's and women's sport (providing men's sporting coverage is not compromised), with just 15 percent opposed.
Decrease In Online Abuse, Hatred And Trolling
Our analysis shows that social media posts expressing anger and disgust are on the decline. 
In 2020, posts expressing anger and disgust accounted for 13 percent of all posts.
In the same period in 2021, online hate almost halved to account for just 7.1 percent.  
Although it's a positive change there is still a long way to go here, with online abuse and trolling remaining serious issues within the female sports world.
A 2020 BBC sports survey revealed that a third of UK sportswomen face online abuse and, earlier this year, former England women's international player and television pundit Karen Carney deleted her Twitter after a torrent of abuse.
So while our analysis has shown a slight decrease in online abuse, it has been by no means eradicated.
Increasing Interest In The NSWL Drafts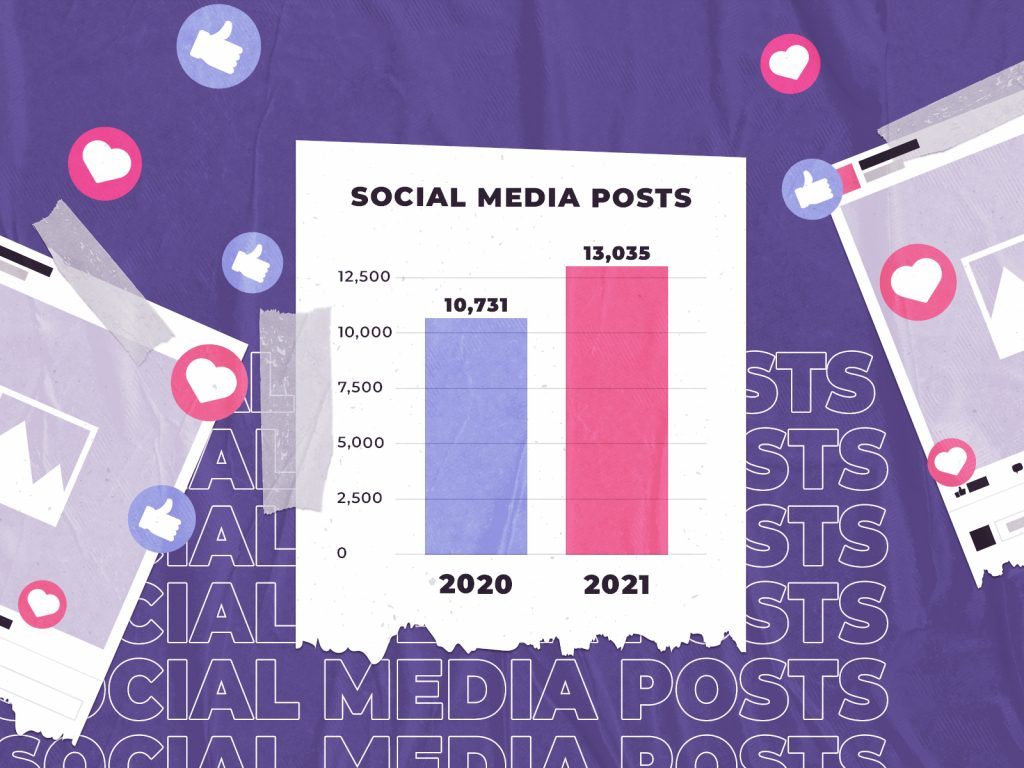 The year's NSWL drafts saw a spike in online chatter with a total of 13,035 posts on social media in a 7-day period around the draft date, which took place on January 13.
This is 2,304 more posts than in 2020 – a 22 percent increase – when comparing the same period from last year.
Popularity is growing in part due to the live streaming of the drafts on Twitch for the first time ever, with Sky Blue FC, Orlando Pride and Houston Dash being top three teams to be mentioned the most.
The Female Soccer Players Getting The Most Love And Hate
Collectively the top 10 female soccer players have 20.5 million followers on Instagram, which is over 10x less than the most followed male soccer player Cristiano Ronaldo. 
But which players are receiving the most hate, and who's getting the most love?
The top players who are getting trolled online are Brazilian Cristiane Rozeira, Julie Ertz of the Chicago Red Stars and Megan Rapinoe, winger and captain of NSWL's OL Reign.
The most celebrated players online are Kelley O'Hara of Washington Spirit, Ali Krieger of Orlando Pride and Brazil's Marta Vieira da Silva.
Methodology
Using social listening tool Brandwatch, Casino.org analyzed 400,000 social media posts on National Women's Soccer League from the same 7-day period in 2020 and 2021, as well as social media posts on the top 10 female football players.