What Are Daily Fantasy Sports & Why Are They Big News?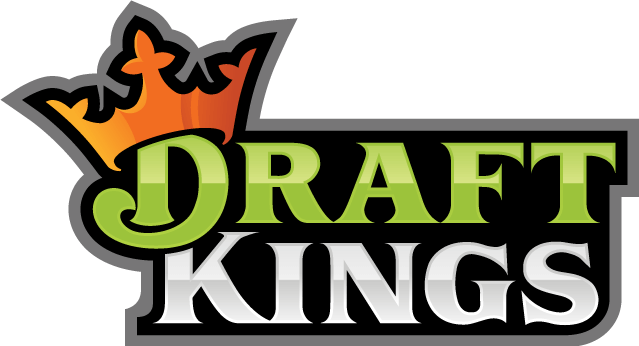 Whether you've been subject to a slew of commercials from companies like DraftKings and FanDuel, or if you've just heard your friends talk about it, you probably know about about daily fantasy sports (or DFS) one way or another.
These one-day fantasy sport games are the latest online gambling craze, though from the outside looking in (especially if you've never played fantasy sports before), it can be a little confusing to try and figure out what all the fuss is about.
So What Are Daily Fantasy Sports Games and How Do They Work?
Just like you would in normal fantasy sports, you'll build a team of players and earn points based on their performance. But instead of tracking player's' performance over the course of an entire season, you are typically only doing so over the course of a single day or gameweek. There are also certain parameters that come along with building your team, too, such as having to remain under a specified 'salary cap' limit.
There are many different varieties of DFS-games, but most can be divided into one of two categories: cash games and guaranteed prize pool (GPP) games.
The goal in cash games (also called "double-up" or "50/50" competitions) is simply to get enough points from your players to finish in the top half of a group of DFS participants. If you do, you receive a cash prize that is usually double the price of the entry fee. Instead of a group, you can also play head-to-head against another player.
In GPP games, the main difference is that their payout structure is more akin to that of a poker tournament: the higher you finish in the group, the more money you win.
What Are The Best Daily Fantasy Sports Sites?
Everyone from Yahoo! to ESPN is putting out their own version of the format, but the two main players in the DFS game are DraftKings and FanDuel.
For the most part, the two are on par with one another and which serious DFS players choose is simply a matter of personal preference. The platforms for both sites generally work the same, are mobile-friendly, and give new players some kind of sign up bonus (similar to online casinos).
While both sites offer the main North American sports leagues you'd expect to see (NFL, NBA, NHL, MLB, college football, and college basketball), DraftKings offers a few more 'niche' sports such as NASCAR, MMA, and auto racing. One could make the argument that with its 'beginner contests', DraftKings is geared more toward new DFS players and that FanDuel, with their much higher game stakes, is focused on more serious DFS players.
Are They Legal?
DFS sites have received a lot of attention in the news recently (beyond just complaints about the onslaught of TV commercials you likely saw during the early part of the 2015 NFL season).
The main question surrounds whether or not DFS games are technically considered gambling or not in the United States (sports gambling is permitted only in four U.S. states currently). Those against DFS say the games are no different than the proposition bets you'd find at a sportsbook since you are wagering on players' performance on one day. Others argue that these are games of skill (which, like normal fantasy sports, are not illegal), and that the more familiar you are with the sport and players at hand, the better you generally do.
So far, five U.S. states have announced that they legally consider DFS sites to be gambling. In November 2015, DraftKings and FanDuel were issued a cease and desist order by the State of New York, ordering them to stop accepting NY residents. The two sites filed lawsuits back against the state, saying that they were denied due process and that their games are indeed only ones of skill. Count proceedings still ongoing, the two sites are permitted to continue operating in New York until an outcome is decided.
What Does The Future Look Like For Daily Fantasy Games?
It of course depends who you ask, but the future of DFS sites like DraftKings and FanDuel in the United States might not be the brightest. At the end of 2015/beginning of 2016, the two sites (particularly DraftKings) were dealt some major legal blows that could set off a domino effect throughout the country.
New York State Attorney General Eric Schneiderman is asking for both companies to pay back in restitution all of the money they made off of New York players: an estimated $200 million in 2015 alone. And in February 2016, major U.S. bank Citigroup announced that they would stop accepting payments at DraftKings and FanDuel until the New York ruling was announced.
Additionally, Major League Baseball plans to end their partnership with DraftKings should the New York outcome go against the Boston-based company, and the NCAA along with ten athletic conferences have already banned the site's commercials from showing during their broadcasts.
However, DraftKings also recently launched in the UK (and FanDuel is in the process of getting a license), a country that has historically been much more permissive in regards to sports gambling. It's unlikely to be a battle that ends anytime soon, but if things go south for the format in the United States, it's likely that the two major companies could experience survival and resurgence through more-accepting overseas markets.