BroadcastHER Hands Money To Female Twitch Streamers
Female streamers have been given a boost on Twitch after it was confirmed that the live streaming platform has agreed a partnership deal with The 1,000 Dreams Fund to help promote up-and-coming talent.
This new approach, called the BroadcastHER grant, will allow female streamers on Twitch to receive grants of up to $2,000 that can be used to sustain and support their channels. It is hoped the grants will not only help the current crop of female talent on Twitch but also attract more female users to the platform.
Streams for Dreams
The 1,000 Dreams Fund looks to award financial grants between the value of $500 and $2,000 to at least two high school or college students every semester. The money can be used for a variety of purposes including funding new streaming equipment, travel expenses for tournaments and conferences, and workshops.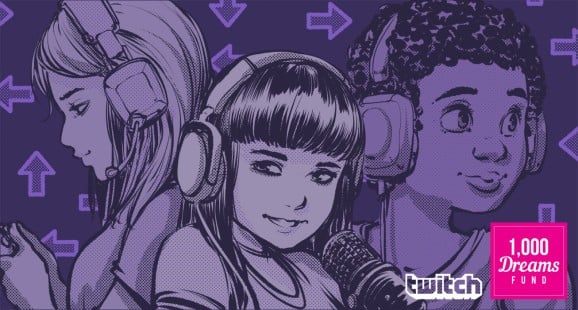 A publicity push is being planned for the scheme next week, with a live stream being scheduled to raise awareness of the scheme and the benefits it hopes to achieve. The Streams for Dreams event is set to run from Thursday 1st March to Sunday 1st April.
1,000 Dreams Fund CEO, Christie Garton, stated, "Applicants have to meet our criteria but what we are most interested in is: What is her story, and how will this funding help? That is what we focus on with all our grant-making decisions. There has to be a demonstration of financial need but what we are most interested in understanding is what is she doing now to reach her dreams in broadcasting and how can our grant help take her to the next level."
Christie added, "A clear focus and explanation on what their 'end goal' is in broadcasting will be the difference-maker."
The Twitch Evolution
Twitch is fast becoming a leading platform with viewing figures now rivalling that of major news network channels such as CNN and MSNBC. The platform is now within touching distance of surpassing viewerships of channels such as ESPN and Fox News.

It is all part of the great digital revolution that saw YouTube increase its viewership by 343% in 2017, with Twitch viewership growing by 197% in the same year, as people ditch conventional television for online streaming.
A Sexist Arena?
Unfortunately, a number of controversies over recent years have seen a number of attacks launched by the Twitch community at female streamers. A study in 2016 showed that only 35% of streamers active on Twitch were female.
Streamer Tina "shadowfoxxo86" Degenhart said, "Many of the problems women face are because of lack of respect. But gaming is just another platform that we shouldn't shy away from. The industry won't understand how to treat women if we don't show them how to treat women."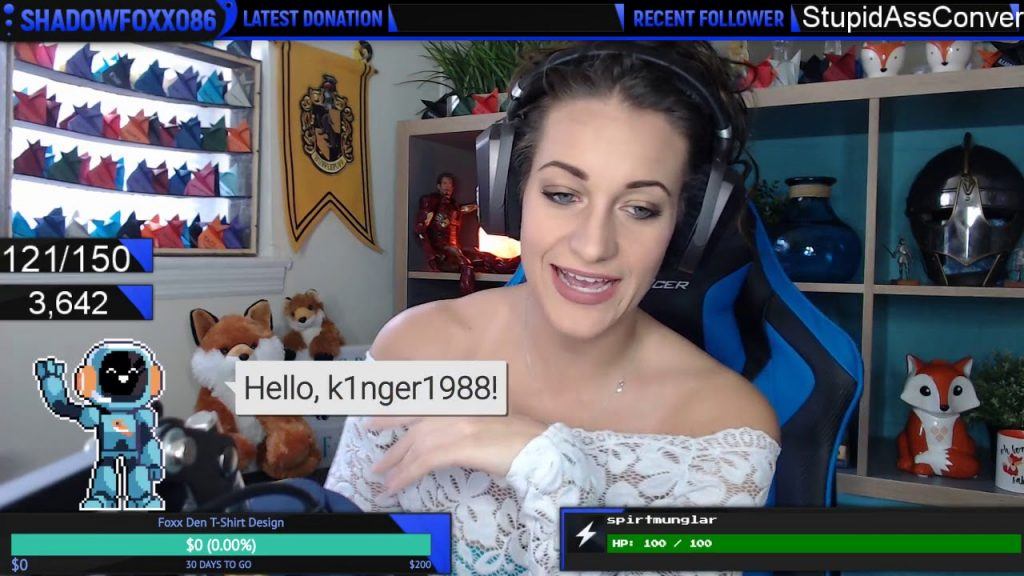 In November 2017, high profile user Trainwrecks was handed a ban by the platform after he went on a profanity-laden sexist rant against female streamers. The controversial video divided opinion, with many suggesting that female streamers were being unfairly stereotyped based on the actions of a small minority.
What Do People Think?
Sadly, the concept of Twitch's affiliation with The 1,000 Dreams Fund has led to split opinions on whether females should receive preferential treatment when it comes to grants, with both male and female streamers in need of financial help:
"If females want to be taken more seriously as streamers they need to let it be known that they don't support the "booby" streamers who are obviously just cashing in on sex appeal. There are many female gamers who would just like to stream and share in the community with other gamers." – Blitzkrieg1904
"I wouldn't mind if they did this for guys too, to make things fair." – EristicMeow
Thankfully, there were positive comments about female streamers on Twitch…
"I watch more female streamers just because I find most girls perspectives on games more interesting than your average dudes myself. Same goes for none American streamers. I also only watch the streams with 5 or less people." – willie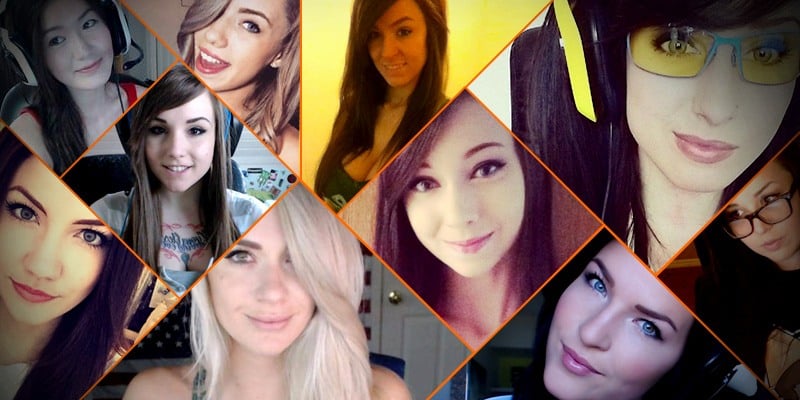 "There are grants for people that are under-represented in fields everywhere. It won't automatically make them successful but it can help them have an easier start." – MattFriday
One poster was even critical of Twitch claiming the platform held a hidden agenda…
"In reality: Twitch: "We want more TNA [tits and ass]. It drives viewers." The Twitch community is one of the most toxic for anyone especially women. Having more of them on really isn't going to change that. Changing numbers does not always spell progress." – WUMBOLoGY
Once again, female streamers are the focal point of another Twitch controversy. Luckily, this time, the female streaming population will benefit directly from this and there is hope that the funding will only help to create a new generation of talented female streamers thrive on the platform.