The 10 Weirdest Jobs Ex Footballers Went on to Have
A footballer's career is often a short one. For roughly 20 years, professional players are living the dream and earning a handsome wage playing the game they love. What happens when the dream is over and they can no longer earn money playing football? Here is a look at 10 of the weirdest jobs that footballers have taken on when they have retired from the sport.
Victor Valdes (Dating App Creator)
Former Spanish international goalkeeper Valdes has played for some of the biggest clubs in the world such as Barcelona, Manchester United, and…er… Middlesbrough. Despite making over 500 appearances at club level and representing his country 20 times, the shot stopper took the decision to prepare for life after football by launching a new dating app called "Hola Dating". The Tinder-style app gives singletons the chance to find love. If he is as good a matchmaker as he was at saving shots then it's certain to be a success.
Franck Leboeuf (Actor)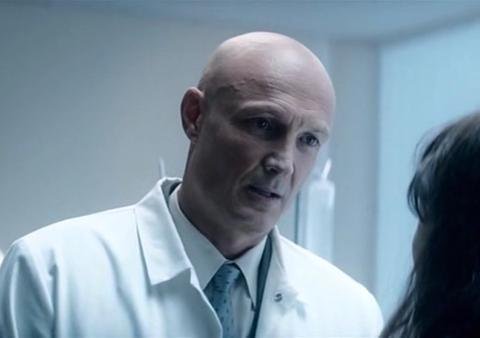 Yes, we all know the likes of Vinnie Jones, Eric Cantona, and David Beckham (yes, that cameo in "Goal! 2" counts!) have ventured into the acting world. Did you know that 1998 World Cup winning French centre back Leboeuf had also invaded Hollywood? The ex-Chelsea defender's first acting role came back in 2001 in the well-received "Taking Sides" that also starred Harvey Keitel and Stellan Skarsgard. It was not until 2014 when Leboeuf had a cameo role in the Oscar-winning "The Theory of Everything" that his acting skills became truly appreciated. Nobody else could have played the Swiss doctor like Franck!
Ray Wilson (Undertaker)
There was great sadness in May of this year when World Cup-winning England left back Wilson passed away after a 14-year long battle with Alzheimer's disease. The Huddersfield Town legend was undoubtedly most famous for helping to lift the Jules Rimet trophy in 1966, but he has also gone down in infamy for the profession he entered after he retired from the game. Wilson took the bizarre step of moving from being a footballer to an undertaker. It was the obvious choice after he'd previously been a railwayman before taking up football!
Faustino Asprilla (Condom Maker)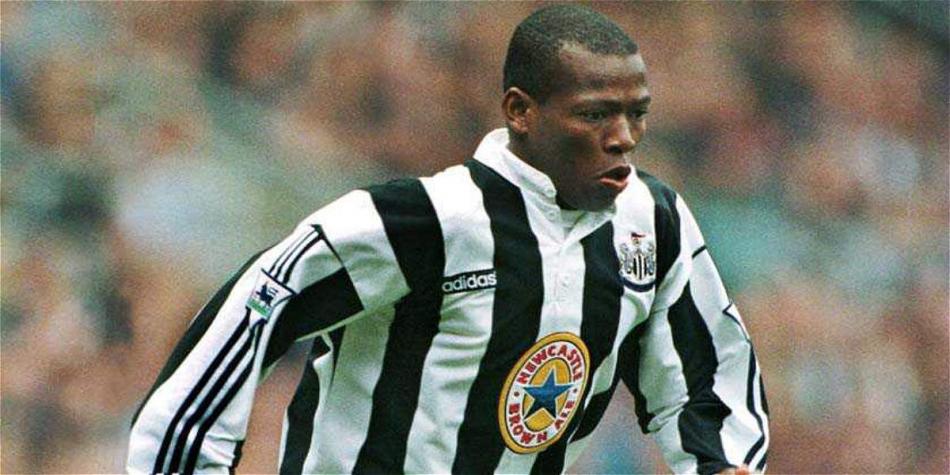 One of the most eccentric and exciting players of the early to mid-1990s era of the Premier League was Colombian striker Asprilla. The player affectionately known as "Tino" was famous for his goalscoring exploits and exuberant celebrations that almost help propel Newcastle to their first league title since 1927. So it only makes sense that such a charismatic player would enter into an equally extravagant line of work after he hung up his boots. You know… such as making condoms. Allegedly, Asprilla recommends the guava flavoured products.
Lee Bowyer (Carp Fishing)
The 2017/18 League One season ended on a downer for Charlton Athletic caretaker manager Bowyer. His team failed to earn promotion to the Championship via the play-offs after a 2-0 aggregate defeat over two legs to Shrewsbury Town in the semi-finals. Fortunately, Bowyer established a carp fishing business after he stopped playing professionally. So even if things go up the creek with the Addicks, at least Bowyer knows his fish will be there waiting for him.
Tim Wiese (WWE Wrestler)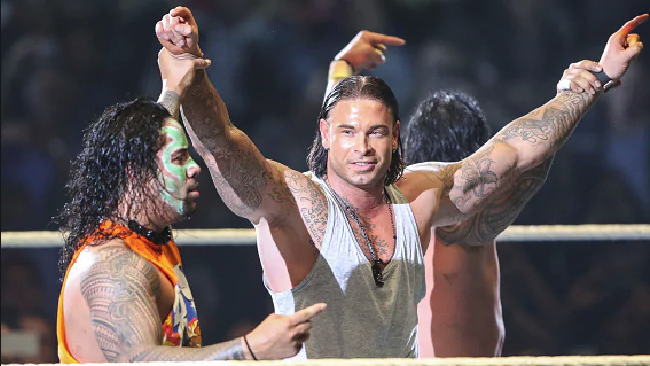 Former Germany number one Wiese was long hailed as a prodigy on the football management simulation Football Manager. His performances for club teams FC Koln, FC Kaiserslautern, and Werder Bremen earned him rave reviews. It seemed he was destined to rival Manuel Neuer for the national team gloves. Randomly, Wiese had pie in the sky ideas of his own. In 2014, he accepted an offer to join the World Wrestling Entertainment (WWE) NXT development programme. Just two years later, on 3rd November, 2016, Wiese made his debut as a professional wrestler at a WWE live event alongside Sheamus and Cesaro against The Shining Stars and Bo Dallas.
Philip Mulryne (Priest)
Hard-working central midfielder Mulryne was long touted as the next big thing in the Manchester United youth academy during the late 1990s. Sadly, it was never to be for the Northern Irish international. He still carved a fine career with Norwich City, as well as earning 27 caps for his national team. Mulryne struggled with injuries later on in his career. In 2009 he took the decision to begin formation for the Roman Catholic priesthood. On 8th July, 2017, he was ordained as a priest and presided over his first Mass just two days later at St Oliver Plunkett Church in Belfast.
Ken Monkou (Pancake Chef)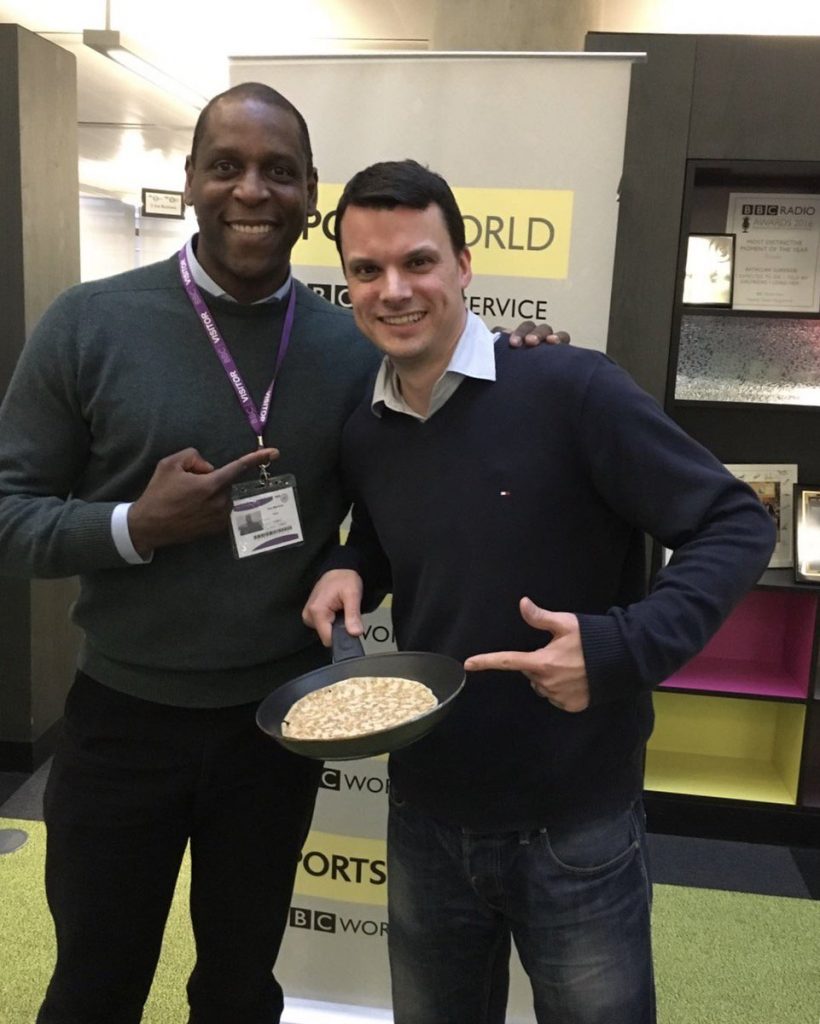 Mmmm, pancakes. Everyone loves pancakes, right? Well, clearly former Southampton centre back Monkou loves pancakes, because he only became a highly reputed pancake chef after his playing days were finished. The Suriname-born defender made 356 appearances for clubs including Feyenoord, Chelsea, Southampton, and Huddersfield Town before the call of the kitchen became too strong. In 2009, he opened the pannekoek house in the Dutch city of Delft. Unfortunately, the eatery has since succumbed to the brutal economic climate of recent years, but it is still rumoured that Monkou will happily whip up a pancake for any of his adoring fans anytime, anywhere.
Arjan de Zeeuw (Private Detective)
Retired Dutch footballer de Zeeuw enjoyed a fantastic career that spanned more than 550 games playing for a number of high profile clubs across Europe including Telstar, Barnsley, Wigan, Portsmouth, and Coventry. His performances on the pitch earned him a status as a bit of a cult hero. When his playing days finished, de Zeeuw went from performing in front of thousands of fans every week to hiding in the shadows and watching others. His work as a private detective for the Utrecht police has seen him hit the front-line in the war against drugs and human trafficking. Respect!
John Chiedozie (Bouncy Castle Business Owner)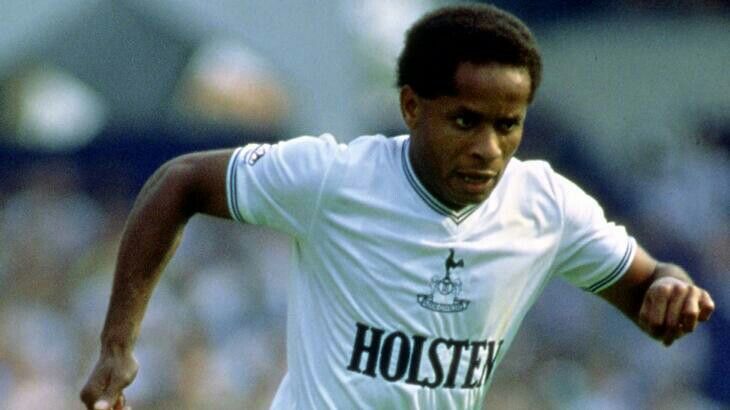 We end on a funny note with former Tottenham winger Chiedozie who also spent time with Leyton Orient, Notts County, and Derby. The pacey wide man hit the heights of representing Nigeria at international level but soon came back down to earth with a bump (or should that be bounce?!) when he retired. What did Chiedozie do when he called it a day on the pitch? Football pundit? Newspaper columnist? What's that? Bounce castle company owner you say? Oh yeah, that's it! Classic!
Sources:
https://www.thesun.co.uk/sport/football/2044547/barcelona-legend-and-ex-manchester-united-keeper-victor-valdes-launches-dating-app/
https://www.bbc.co.uk/sport/football/44140722
https://www.football.london/charlton-athletic-fc/lee-bowyer-gives-charlton-hierarchy-14652987
https://www.bbc.co.uk/news/uk-northern-ireland-40545129
https://www.90min.com/posts/4539143-17-of-the-weirdest-most-wonderful-jobs-that-footballers-did-after-retirement