Interview: Evoplay's Alex Rodkin Talks Company Growth and the Future of iGaming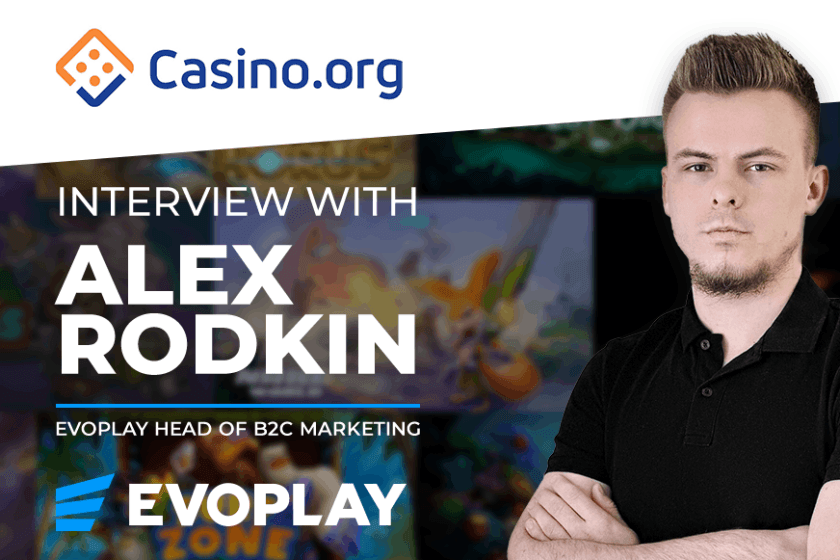 Casino.org and Alex Rodkin, Evoplay's Head of B2C Marketing discuss the highlights of the award-winning developer's first five years, the power of novelty, and the future of iGaming.
Evoplay celebrated its fifth anniversary in 2022. What have been your highlights so far?
I have been with the company for three of its five years and I'm amazed by our growth! The company is more than just a workplace; it's a family with exceptional corporate culture, internal relationships, and processes. Looking back, I'm proud of our accomplishments and excited about the future. My dreams and expectations have come true and there are too many achievements but I'll choose just a few.
We all know about the tremendous growth of Evoplay
The time when I joined the company marked a significant change. The company made a wise decision by hiring highly-qualified professionals, and the success we've seen since then is undeniable. All indicators have shown significant improvement, particularly in the number and quality of games produced, new mechanics, fantastic design, and great gameplay. Dungeon: Immortal Evil is the flagship that set our vector, loudly and confidently taking us to the market and securing our strong position.
On my part, I brought innovation to our marketing efforts by introducing a new approach to analytics and metrics. This laid a solid foundation for future marketing campaigns. Taking it a step further, I pursued an innovative approach to promoting games by focusing on uniqueness – a gamble that paid off. While it was a risk, the thought of bringing something completely new to the industry filled me with emotion and drive.
The Butterfly Effect
The return of the industry follows the active phase of growth. Multiple nominations, awards, and ceremonies. All this continues now and will continue, but the most pleasant thing was receiving the first awards. This is the best thank you for a job well done. This is a worldwide recognition that your actions are at the highest level of professionalism.
Rebranding
It was great to watch how the company matures and acquires an ideology, vision, tone of speech, tones and shades, and fonts. We are reaching a new level, and you are actively involved in this transformation; you see the "before/after".
Star Guardians
The new flagship from Evoplay is a celebration in the industry and a sea of pleasant emotions for us. We put much effort into these projects and are delighted with their success. There are many critical moments in the history of Evoplay, and I could talk about them all day. However, we will continue to move forward.
What are your targets/predictions for the next five years at Evoplay?
Thanks to past achievements, we know our vector, confidently moving forward and boldly planning for years to come. We bring innovation to every aspect of the industry, from game production to game promotion. We set the level and trends and will continue to do so throughout the years. Our plan is to impress the industry time after time, and we have something to show you.
2023 is the year of tournaments for Evoplay, but we don't plan to stop there. As early as March, the industry can expect to see a plethora of games in new genres, which were previously not part of the Evoplay portfolio. I'm looking forward to some releases, as the games are great and worth watching.
Soon, you will learn about a new game that is poised to shake the industry.
In the long term, I'm sure we can talk about using AI technologies in gambling, both in creating games and gameplay. The availability of VR helmets makes it possible for wider production of games with VR technology, let me remind you that we were the first to create a game using VR technology.
What are Evoplay most excited about bringing to players this year?
As previously mentioned, many of our upcoming releases will be genre novelties for our portfolio. Having already tried them, I can confidently say that they are fantastic games. It's important to note that a new genre brings in new audiences for us, allowing us to cater to both our existing fans and those who have been eagerly waiting for such games from us.
In addition to our game releases, we are actively working on developing exciting tournaments to make our games more attractive to players. Our system includes a variety of interesting tournaments with incredible prizes. Furthermore, we are expanding into new markets and are eager to welcome new players. To engage with beginners, we have developed a unique content strategy on social networks where we share information about ourselves, our games, popular mechanics, and how they work.
What are your most popular slots titles, and why do you think players love them?
Great question. People often think about the "Formula for a Successful Game" in our industry. It is not possible to please everyone, but it is possible to satisfy the majority. With an excellent balance between mechanics, features, themes, styling, design and music, these games are the best:
The Greatest Catch: Bonus Buy
Penalty Shoot-out & Penalty Series
Goblin Run
You should always have this excellent set of games on hand: handpicked soccer game, multiplayer runner, and top performer with Bonus Buy mechanics.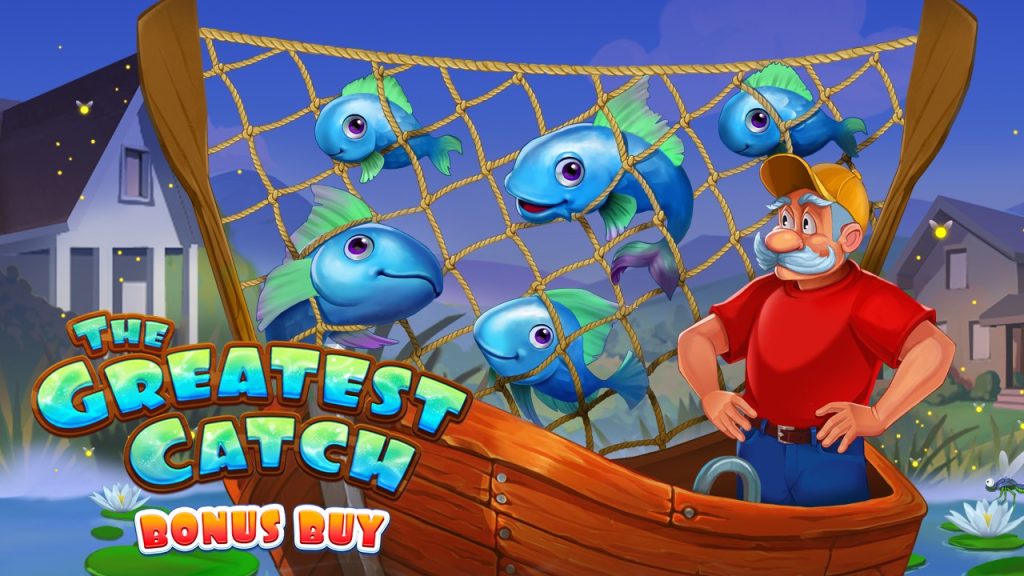 What are the most significant wins casino players have enjoyed on Evoplay titles?
Many players play in the casino for a pleasant pastime. Sometimes watching the reels spin is soothing and distracting, but occasionally this calmness is interrupted by incredible emotions.
How would you feel if you suddenly won €112,500 ($120,000/£99,000) while playing Treasure Mania in the evening? But what if on New Year's Eve, the notorious, previously mentioned The Greatest Catch: Bonus Buy would give you €750,000 ($800,000/£657,000)?
At Evoplay, we understand the excitement of these moments, and that's why we have a section on our social networks called "Friday Megawin" where we showcase the events of our lucky players.
Fast forward to 2033 – what will the iGaming space be like?
By 2033, players will have the ability to wear an AR helmet and enjoy a stylish casino space right from the comfort of their own homes. At Evoplay, we are confident that we will soon contribute to the development of these technologies, allowing our players to fully immerse themselves in our game worlds. Just imagine being transported to the depths of the Egyptian tombs in our Egyptian titles, feeling the warmth of the desert night in the oasis with the heroines of Anubis' Moon, or even finding yourself on a pirate ship in Treasure-snipes or a space station with the heroes of Star Guardians. The possibilities are endless, and we can't wait to make this a reality for our players.
With a unified system, players would be able to hold tournaments and full-fledged competitions in multiplayer games between casinos. Game mechanics will develop so dynamically and reach such a level of development that the 2020s will seem like the last century to us.
This and some other topics deserve a separate dedicated time.
Thank you and your readers for taking the time to read my insights and knowledge. It is always a pleasure to share them. I wish you and your readers a successful year ahead.
Until next time!