Just Launched: Retro Vegas – Here's How Slots Games Are Made
Here at Casino.org we are beyond excited for the launch of our brand new, exclusive slots game brought to you by Microgaming. Drum roll please.
We've teamed up to bring you Retro Vegas – and we're just as stoked as you to start playing! Find out everything you need to know about our exclusive game here.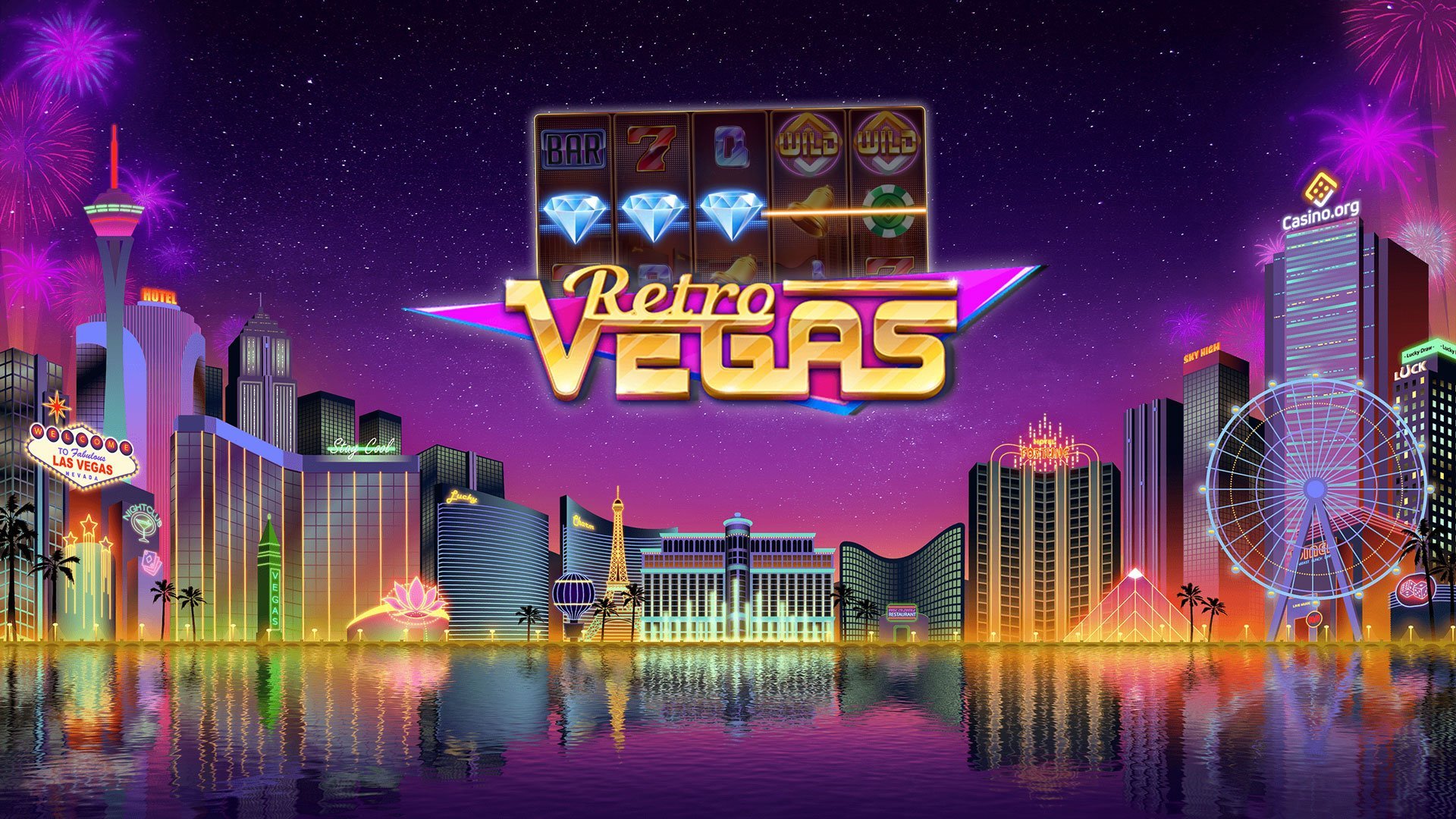 For a lot of us, playing slots is the most chill way to get our gambling kicks. With zero tactic or strategy involved, you just go in for the fun and see if the reels spin your way. As for the creation of these awesome games? Totally different story.
Despite the simplicity of the way we play them, the process of creation is ultra long and complicated. To celebrate the launch of Retro Vegas we wanted to take you along the journey of creation that brings you these fun games.
Did you know it can take up to a year to get from the initial idea to the reel spinner you hit? A whole year of a devoted team of up to 15 people working every day. That's a lot. So let's look at what exactly that entails…
Who's involved?
With so much to consider when creating a slots game, the types of brains and expertise needed is pretty varied.
Designers
The game designers must decide on what the game will entail, what theme it will take on and how it will look. They have to figure out how everything slots together (pardon the pun) with the details in the game.
Mathematicians
These guys have to be brought in to ensure the random number generator is working as it should. The premise for these games is that it really is randomly generated so that the numbers that follow couldn't be predicted by a human.
Art Directors
The people in charge of the visuals and overall vision. How the characters look, the general interface, which symbols flash up on the reels.
Sound Team
And then there's also a team looking after the crazy sound effects we know and love. From music composers to sound editors and producers.
Tech Team
To pull all of this together sometimes requires a specialist graphic designer, but always needs a system developer for coding. Because most people play on mobile devices the coding required is the same for that and the desktop version. The programming language of choice is HTML5.
Testers
Then of course, the testing has to take place. 'Game testers' are brought on board on the inside to ensure the quality is top notch. And outside, big names in the online casino accrediting world, eCOGRA and iTech Labs, carry out tests to ensure the RNG really is random. Other independent reviews and tests are applied.
Configurator
The configurator's role, although the final step, is very important. They need to make sure, along with the software developers, that they effectively launch the new game online.
Part 1 – The Idea
When it comes to the starting point for these games, it can be that boardroom moment of any team, trying to land that exciting idea that just clicks. If a new concept is their aim the imaginative part can take longer as they need to think up characters and context.
Not only that, with so many variations of slots out there they want to come up with something fresh and exciting. The next big thing that will attract a lot of interest and money. There's a LOT of competition out there, so slots producers know they need to make sure their new release will offer players something different – or no one is going to play it.
By considering geography and audience, as well as trends in certain areas it can offer some inspiration. If the whole world is playing a computer game set in space, for example, it may encourage them to pursue a galaxy-themed idea.
It's difficult to create something thrilling enough that isn't overly complicated. If they manage that tricky balance then they're well on their way to building up a solid fan base.
For branded games, this part is easier as the aesthetics and storyline are already in place. Complications arrive later when making sure the graphics match the brand.
Part 2 – The Techy Bit
With the idea and concept well and truly mapped, it's then got to be turned into something real. This part of the process, lifting the idea off the page, usually takes around half a year to complete. And it's very complicated.
The game as you know it is constructed at this point. The images on the reels? They're designed and implemented here. The characters' faces and colour scheme? Yep, sorted out here at this point by the design team.
It's possible to work with older games, re-working and copying a lot of the bare bones. But even if they use an older game as a template, the work required to design all the finer details is still vast. Separate teams are responsible for the visual effects and sound effects.
Part 3 – Testing
Just like any online casino game, slots need to be tested to make sure they fit in with industry regulations. This is done in two stages.
First, an in-house team will go over the game to make sure the game is a quality product. Once it's been established the game meets these standards, independent reviewing agencies must take a look.
Testing institutes such as eCOGRA and iTech Labs will run tests to ensure the random number generator really is random. Other quality control measures will be continually monitored to make sure the game continues to run smoothly and fairly.
This is all recorded and kept on file by licensing bodies such as the UK Gambling Commission or Malta Gaming Authority.
Part 4 – The Big Launch
The final stage of the game-making process is more public. It's what we, as players, actually see. It continues to be a team effort with software providers working hand in hand with casino operators to make sure the game launches with a bang.
If it's a branded game it can be quite easy to market. But for something totally new, it's a bit more tricky. To get the game on people's radars and rouse interest, providers often offer free spins and other exciting promotions.
For a big name, online casinos will push harder, placing the new game at the top of their page and offering a sneak peak trailer to spark curiosity. And of course, sites like ours will write an unbiased review so we can let players know what to expect.
Once it's out in the big wide world, the deciding factor of its success is you. If you keep going back again and again to play, they'll know it was a success.
So there you have it, the long and difficult process to bring something that provides endless fun for you!
If you'd like to know more about our brand new game, such as the RTP% or bonus games, head over to our dedicated Retro Vegas slot game page.