The Chances of You Actually Quitting Smoking (For Good)
Since the start of the month, thousands of people across the UK have been taking part in Stoptober, a month-long event in which people pledge to go cigarette-free for the whole of October, with the view to quitting altogether.
The idea is that if you can stop smoking for 28 days, you're five times more likely to quit for good.
We're now over a week in and if you've managed to get this far, let these stats encourage you to keep on going. The team at Casino.org analyzed data from NHS Stop Smoking Services to work out how likely you are to quit smoking after four weeks.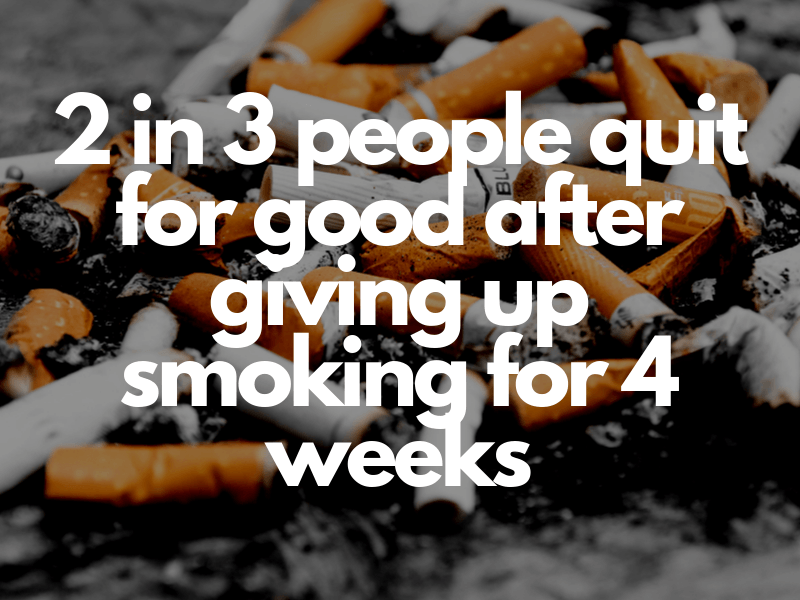 Over the past 10 years there's been a steady average of 66% of people managing to quit smoking after four weeks.
We thought it would be interesting to also compare the difference between males and females.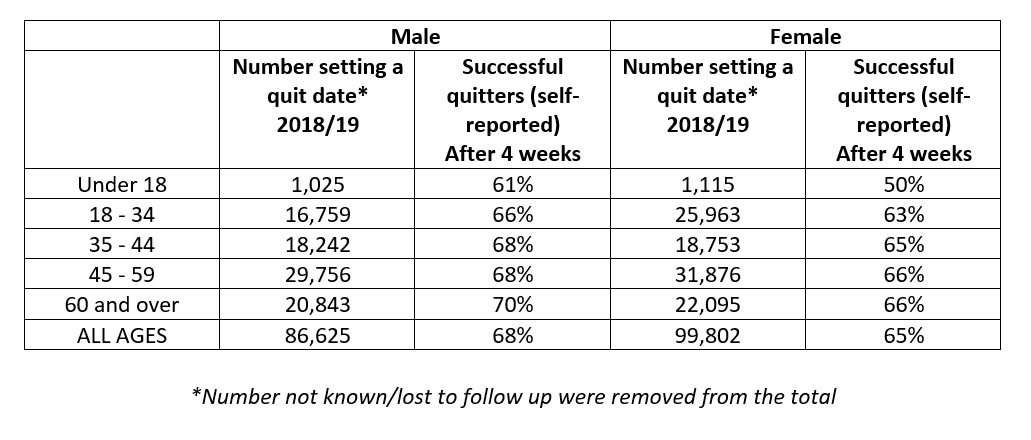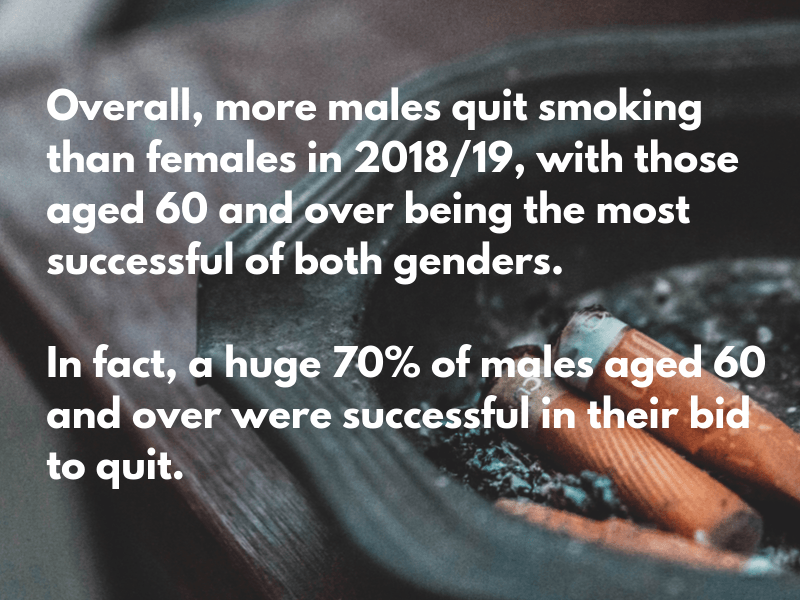 Which regions of the UK were the most successful?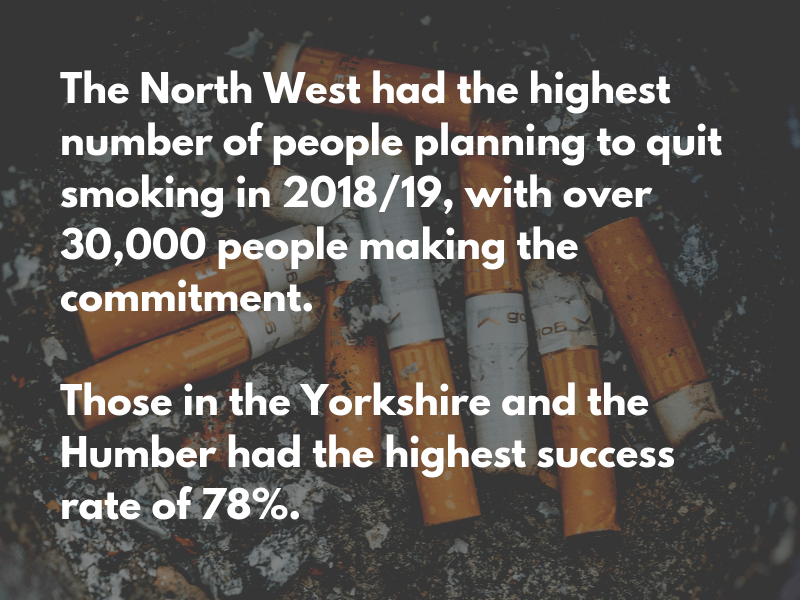 The North West had more than double the number of pledged quitters in the West Midlands.
So, there you have it. As proven by the past decade, there's a high chance you will give up smoking permanently if you can get through the first four weeks. Keep going and good luck!
Sources:
https://digital.nhs.uk/data-and-information/publications/statistical/statistics-on-nhs-stop-smoking-services-in-england/april-2018-to-march-2019
https://www.nhs.uk/oneyou/for-your-body/quit-smoking/stoptober/