How do welcome bonuses work?
Here's an example of a standard welcome bonus you would expect to see from an online casino. Read it carefully and consider what each element means. Would it encourage you to sign up?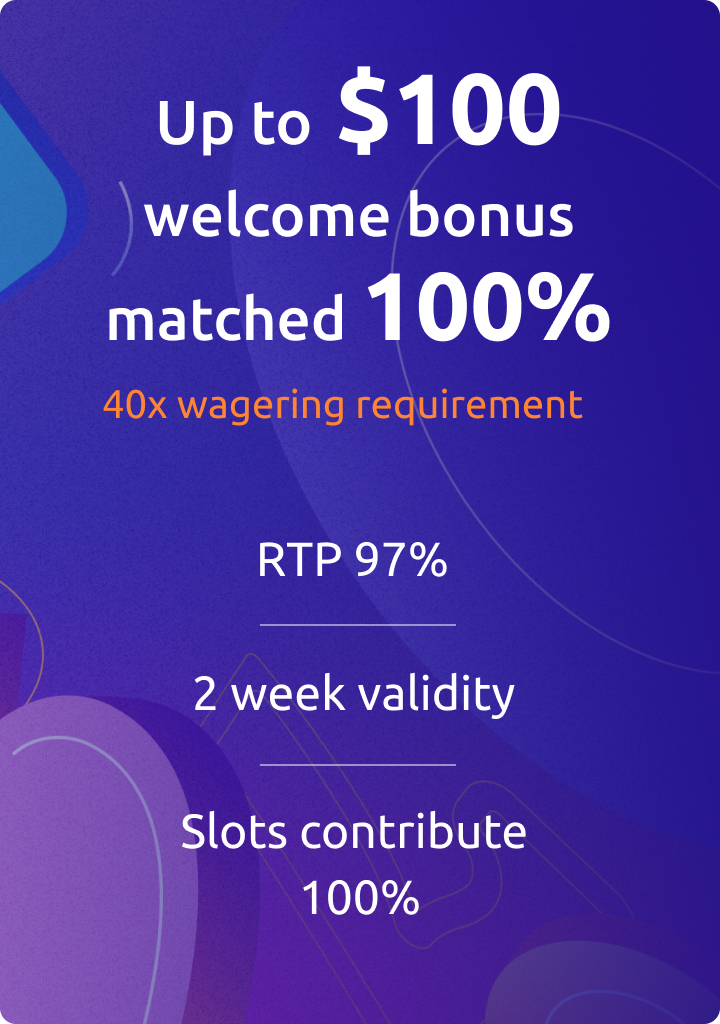 Now you've read the bonus terms, we're going to show you what it might look like if you were to accept this bonus. For the purposes of the simulation, we are assuming an RTP of 97%. RTPs or Return to Player rates are the estimated amount of winnings a player could expect back, but as many players know, RTPs are very unpredictable. If you were to deposit the same amount as our simulation, there is no guarantee you would see the same results.