This Is The Ultimate Gift For Casino Fans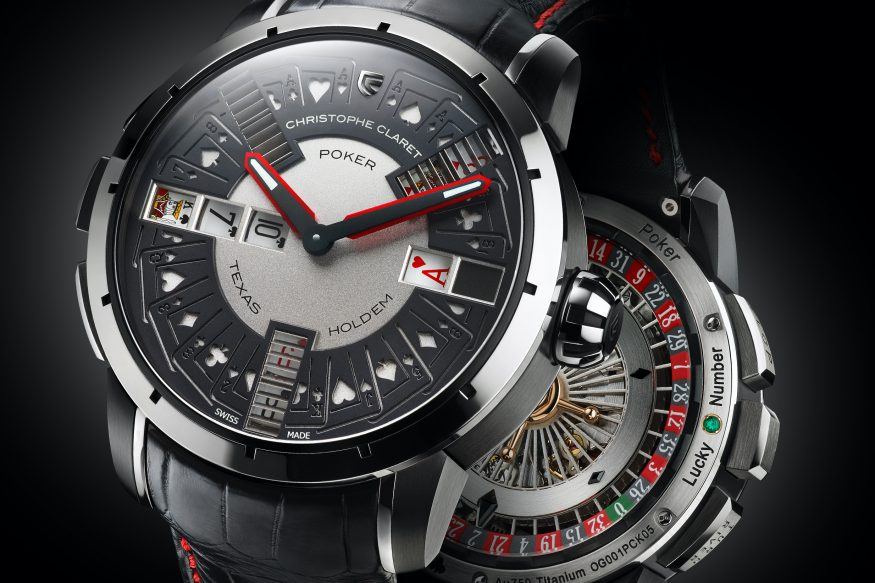 We recently wrote about what to wear for a night at the casino and now we've found something special that will top off your outfit and leave you looking (and feeling) like a high roller.
Trust us when you we tell you that the bar just got raised even higher for wristwear…
A Watch That Lets You Play Actual Casino Games
Master watchmaker Christophe Claret has designed a range of beautiful gaming watches that allow you to play games on the go – the ultimate accessory for any Vegas fan.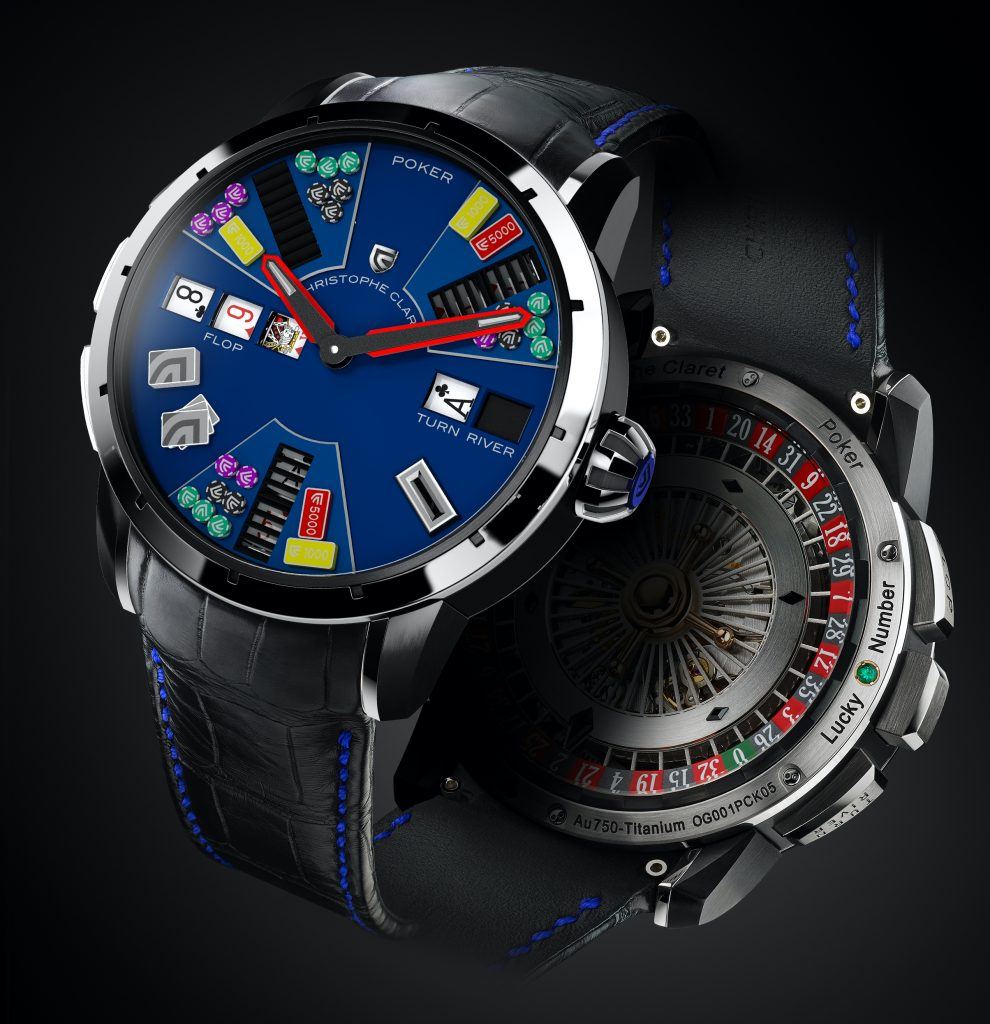 Mr Claret's watches are truly pieces of art so it's no wonder they're renowned for "rarity and extreme innovation".
As he points out to us: "We remain one of the last watch brands where watches bear the name of the creator, still alive." Perhaps it is this that makes his watches so unique.
So, where did the idea come from?
Mr Claret tells us: "On a Saturday morning, during a walk at the flea market place des lices in St Tropez, I came across an object from the 20s. I was particularly interested in this little wheel that we could play dice with."
His curiosity led him to create a range of watches that captured the essence of what he found and felt that day at the market.
In his aptly named 'Complications Watches' collection, he brings you the finest in complexity, with each watch created from a blank sheet.
"We had to create everything, draw each of the components. It is not like other watches where we can start from existing components," explains Mr Claret.
They are extremely complicated to make and, like all Claret watches, totally customizable – each piece is totally unique.
We talk to you a lot about playing on-the-go on your phone, but what about on your watch? With these stunning pieces of craftsmanship you can do just that – and look incredibly stylish too.
Let's check out the three models available.
The Poker Watch
This is the most recent addition to the collection and the most popular. It allows you to play a three-player game of Texas Hold'em whenever you want.
Mind. Blown.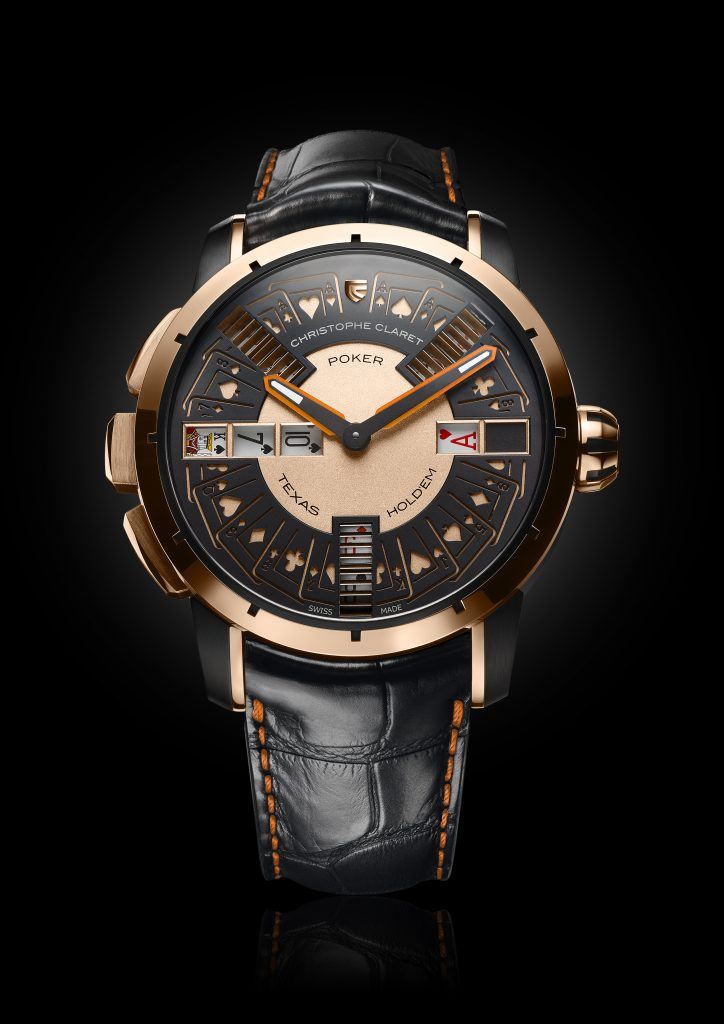 With all the possible combinations in a deck of cards, for three players that's a staggering total of 98,304. And each player is given an equal probability of winning.
Some powerful engineering went into this!
Like all of Mr Claret's chiming watches, this one features that signature gong when you hit the turn/river or flop buttons.
The Baccara Watch
This watch has three in one: baccarat, roulette, and dice.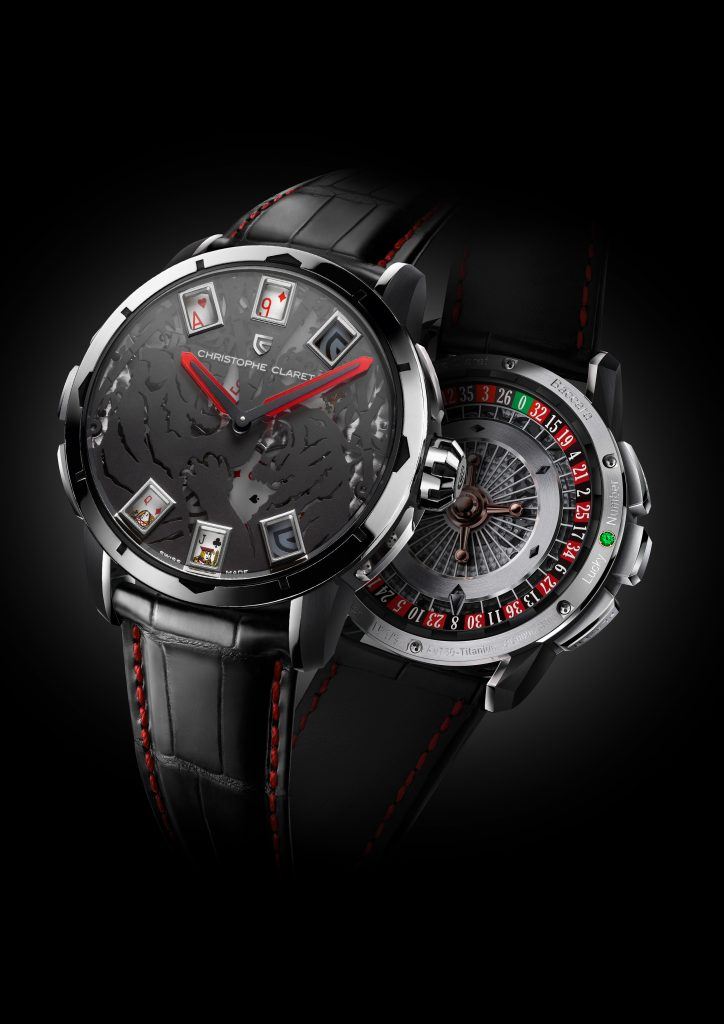 With the banker's cards positioned at 12 o'clock and yours (the player's) at 6 o'clock, there are three buttons around the face to shuffle and distribute the cards.
Whenever the shutter opens, expect an appearance from the gong ringing out where two o'clock sits.
You can play craps using the tiny dice stored behind glass beside the four o'clock position. It's just amazing that a handcrafted watch has the mechanics to do this!
For roulette, simply flip the watch over and you'll find it behind an anti-glare sapphire crystal glass. The roulette table also doubles as the winding rotor and an arrow will point to the winning number.
For personalization, have your lucky number marked by an emerald set in the glass case.
Our favorite feature is the hidden lucky Chinese ideogram that appears for a few seconds when you breathe on it. Just like magic.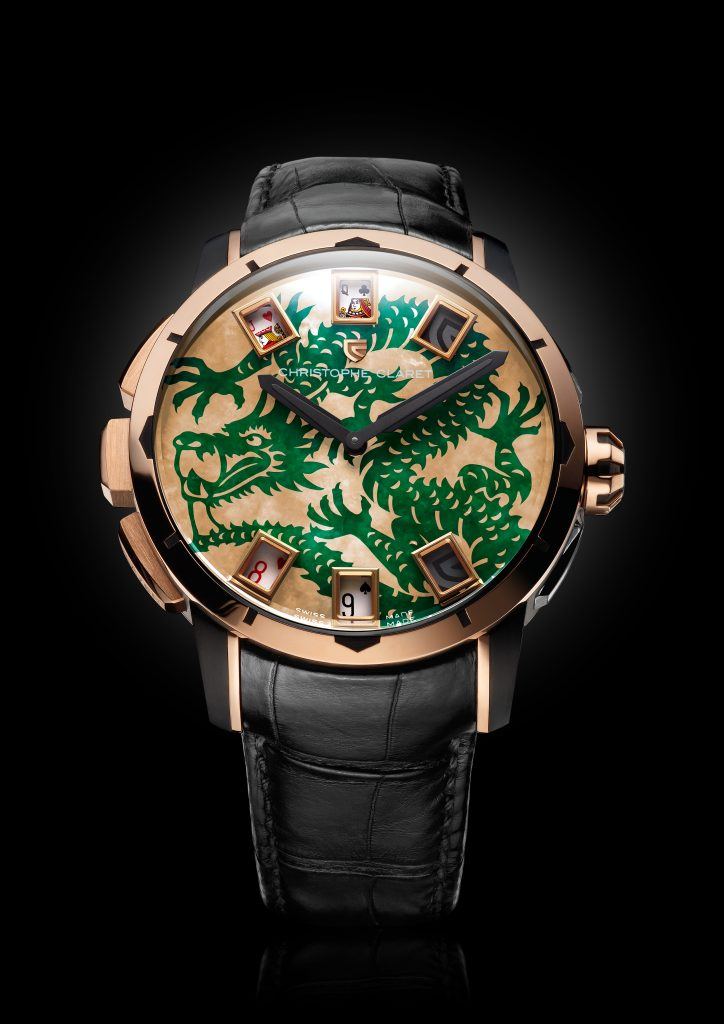 The Blackjack Watch
The first of the gaming watches to be designed and, according to My Claret, the trickiest.
The randomness of the game had to be achieved along with all the other logistics – quite tricky to get all that into one small watch.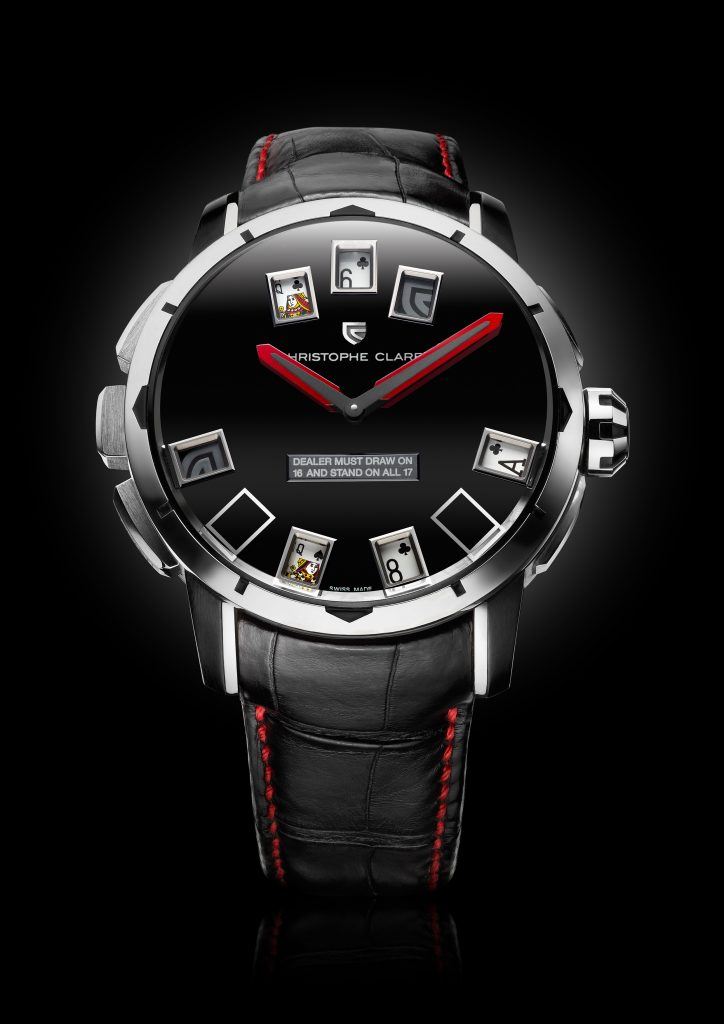 Like the Baccara watch, this offers a game of craps with dice measuring 1.5mm found behind a sapphire crystal glass.
Plus, the roulette table on the flipside spins into action with a couple of wrist movements.
For Blackjack, the player's four cards lie between 3 o'clock and 9 o'clock on the lower part of the dial.
Two of these are visible whilst the other two are hidden by shutters. Whenever these shutters open a gong noise accompanies the movement.
The dealer's cards are on the top half, and only one out of those three cards is visible.
We don't know about you but we are dying to get our hands on one of these. Whilst these watches appeal more to watch collectors and connoisseurs who appreciate their extreme complexity, we still reckon they'd look incredible on the wrist of a high roller.
All images courtesy of Christophe Claret. For more information, check out his beautiful gaming watches online.