British Soccer Stars' Gambling Problems
Tune into a random Premier League match this season and you'll likely see at least one side wearing a casino's logo on their shirts.
Stick around for the halftime commercials (or just look at the pitch side advertisement boards) and you're bound to see another betting store's name come up. Also notice that on the back three pages of most newspapers, betting lines are given as much space as actual match statistics are.
Gambling and soccer in Britain are seemingly inseparable, however this union does more than just serve betting brand awareness to spectators.
As we've seen too much evidence of recently, the soccer players and managers themselves are far from resistant of the pull of the punt. One study has even gone as far to say that professional soccer players are three times more likely to develop a gambling problem than the average male.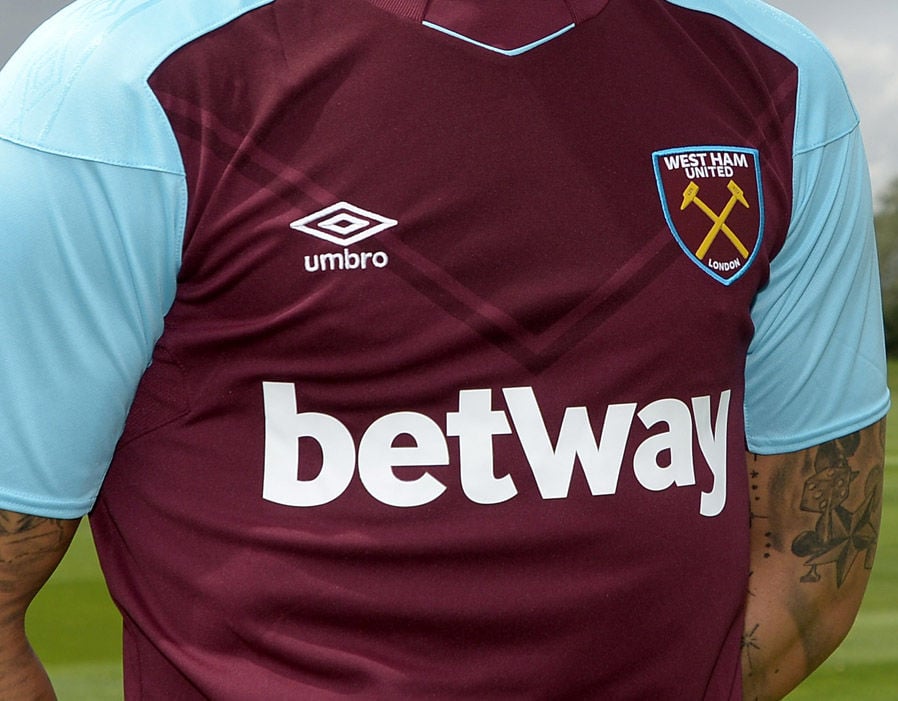 The Latest Soccer Player to Admit Addiction
The list of British soccer players whose problem gambling has made headlines is a long one. The most recent is Kyle Lafferty, the Hearts and Northern Ireland striker who was fined £23,000 by the FA last year for wagering on soccer.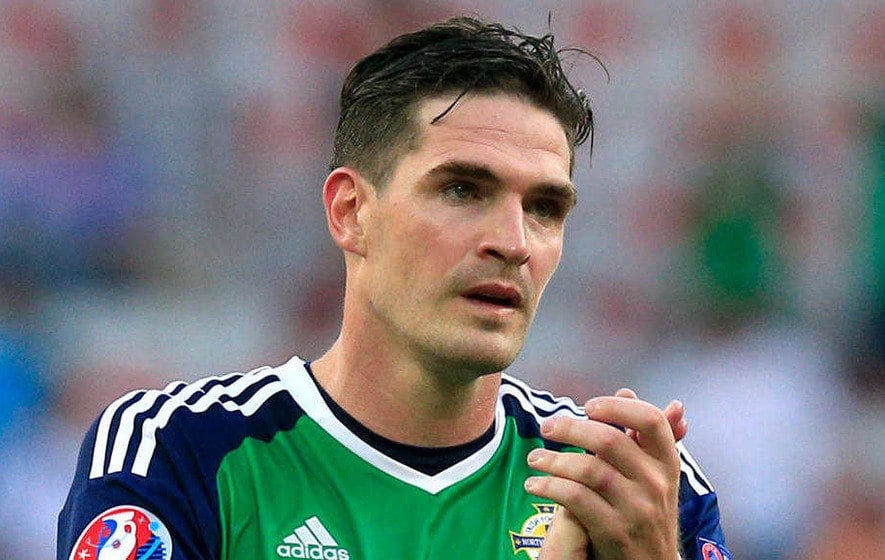 Lafferty began his betting on £1 slot machines as a teenager. By the time he joined Rangers, the seemingly-innocent hobby had evolved into a habit, one where nothing was off-limits.
"I'd bet on horses[…]," Lafferty told the BBC. "I knew absolutely nothing about horses. I still don't have a clue. I open the app on my phone and go by the colour of the jersey or the name. If it's a winner, it's a winner; if it's not, it's not, and I move on to the next one. It was every day on the horses and every single race. I was betting on anything; horses, dogs, virtual racing, roulette."
He says eventually his sporadic and spontaneous betting caused one book to flag and eventually shut down his account. Finally, a La Liga wager last spring caught up with him by catching the attention of the FA.
Lafferty views the charges (to which he pled guilty) as a blessing and has since sought help, speaking publicly about his addiction and hoping that other soccer players will hear his story and seek the help they need.
An Emerging Epidemic
Fortunately for Lafferty, he was able to rein in his problem before he lost it all: not just money, but his career and his family. Unfortunately, that's not always how the story goes.
Current Sky Sports broadcaster and former Arsenal and England man Paul Merson's gambling addiction (and drinking and cocaine problems) got so out of control that he went on a three-month rehab stint in the middle of the 1994/95 season.
These struggles continued on in the early 2000s when he was player-manager of Walsall Town. He estimates his gambling losses exceed £7 million, once even losing a £300,000 home after failing to pay his mortgage.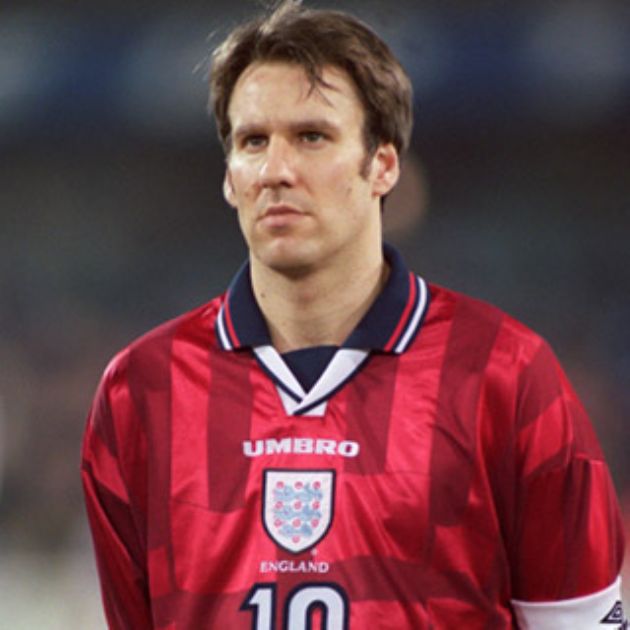 Due to one bored night in a hotel room, Andros Townsend lost his opportunity to represent England at the Euro U21 Championships in 2013.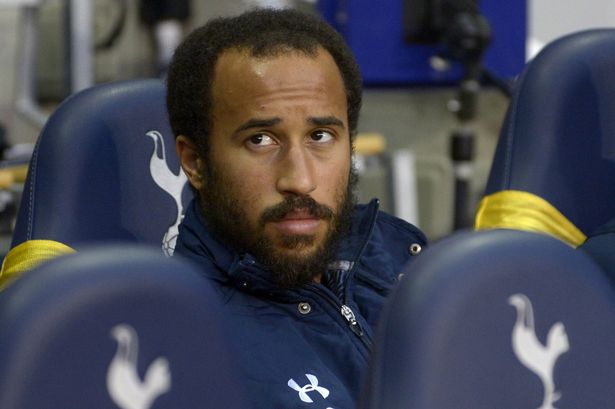 "I was bored and there were TV ads promoting bets you could have on the matches I was watching," he told The Sun. "So I downloaded the phone app and started having small wagers to make watching games as a neutral fun." Those wagers included bets on football, illegal for players to make.
In addition to any betting losses, Townsend was also fined £18,000 and suspended for four months.
The List Goes On…
Former Spurs, Stoke, and West Ham winger Matthew Etherington racked up £1.5 million in poker and horse racing losses, and the Hammers even loaned him £800,000 when he was receiving death threats from his creditors.
Since hitting rock bottom, he's been outspoken about problem gambling amongst soccer players:
Leeds cult hero Dominic Matteo declared bankruptcy in 2015, a few years after confessing in his autobiography that he had racked up over £1 million in gambling debt, once betting £200,000 on a single horse.
Premier League and Championship journeyman Michael Chopra estimates that he was once betting £20,000 per day and his losses totaled around £1.5-2 million. He is currently serving a 10-year ban from betting on horse racing due to using inside information to cast wagers.
While injured with Chelsea, Eiður Guðjohnsen fought boredom by losing £400,000 over a five-month period at local casinos. Those losses escalated quickly upon leaving London for Barcelona, to the point where he owed over £6 million to different banks.
Some may chalk up these extreme instances simply as young players with too much money and time on their hands. Others, including a former player that had his own long battle with overcoming gambling addiction, say these cases are merely the tip of a frighteningly long bell curve.
The Recovering Addict Trying to Help Other Players
In a recent interview with the BBC, former top-flight striker and recovering gambling addict John Hartson called gambling 'rife' among soccer players, estimating that, "out of most football teams, at least half of the squad gamble, in my experience of 18 years playing at the highest level."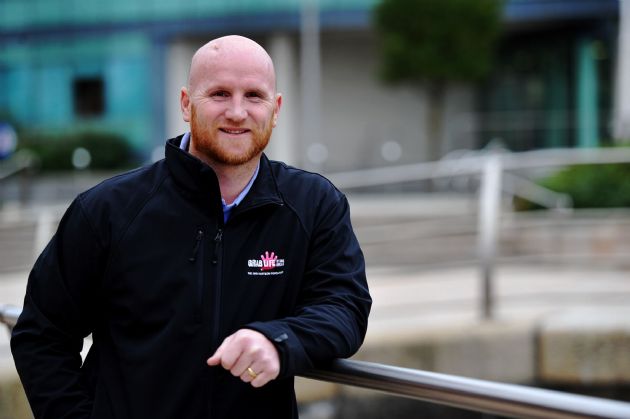 Hartson says his own habit began when he was 16, when he stole his host family's bank card and withdrew £50 to gamble with.
In the ensuing years, that amount rose to £5,000 a wager on cricket or horse racing and Hartson estimates his losses eventually climbed as high as £400,000.
After a long road to recovery and many Gambler's Anonymous meetings, he says he hasn't placed a bet in six years. Now, instead of picking up the phone to place punts, he's picking it up to help others to stop.
Hartson estimates as many as six top flight managers and players, including Lafferty, have called him over the last several months asking for help.
"Managers say, 'I've got a player, John, he's got a real bad problem. Can you speak to him? Can you take him to a meeting? Can you help him?' "Absolutely, I'll help him. I don't care who he plays for, that makes no difference to me."
Reversing the Trend
But beyond the goodwill of those like Hartson and from organizations like GA, little seems to be being done to change the culture and help players avoid getting into trouble in the first place.
There have been cries from political organizations to ban betting firms from sponsoring shirts, but in an age where betting on soccer from a smartphone is scarily easy, that would be a small drop in a big pond.
As stories like the above continue to mount, soccer will further be forced into the awkward (and perhaps hypocritical) position of trying to prevent more of its players from developing gambling problems, while at the same time making loads of money off bookmakers.
But so far, no one except the players, managers, and their families seems to mind.