The Biggest Losers – Famous Casino Losers
The old saying goes that the house always wins. It's a theory that every gambler reluctantly accepts but knows they might still be able to defy. Here are just some of those occasions where the house hasn't just won but the player has lost a lot.
Singaporean Tycoon Loses S$100 Million
One local businessman gambling at two casinos based in Singapore lost an estimated S$100 million ($75 million) during play. It has been reported that the billionaire, who appeared on the most recent Forbes list of the top 40 richest people in Singapore, lost his money at the Marina Bay Sands and Resorts World Sentosa.
It has also been alleged that another Singaporean businessman lost up to S$50 million ($37 million) playing at the same casinos at about the same time.
"Empress of Soul" $6 Million Blackjack Addiction
Iconic US soul singer Gladys Knight has carved an incredible singing career with hits including "When a Child Is Born", "Licence To Kill", and "That's What Friends Are For".
The six-time Grammy Award winner has shared her experiences of gambling $40,000 each night at the casino tables on blackjack and baccarat. It is speculated that Knight potentially lost over $6 million over the years.
Kakavas Drops $1.5 Billion in 14 Months
Renowned high rolling gambler Harry Kakavas was rumored to have lost up to $1.5 billion gambling at casinos around the world over a 14 month gaming spree.
The Australian real estate salesman made his wealth by selling houses on the Gold Coast of Australia. At the peak of his gambling, Kakavas lost $164 million in just 5 hours back in May 2006. He was witnessed placing bets worth $300,000 per hand. During one trip to Macau, Kakavas gambled away $4 million in just a single day.
Kakavas attempted to claim $20.5 million of his losses back from Melbourne Crown Casino stating that the casino was aware of his problem gambling and proceeded to take advantage. Kakavas lost his case and the subsequent appeal.
Ivey Forced to Pay Back $10 Million to Borgata
One of the most high profile court cases relating to gambling to ever take place came when legendary poker professional Phil Ivey was involved in a legal dispute with the Borgata Hotel Casino and Spa in Atlantic City.
Ivey was accused of cheating to win approximately $9.6 million dollars playing baccarat at the tables of the casino. Even though the judge ruled that Ivey had not cheated and not act of fraud had taken place, the World Series of Poker bracelet winner was still required to return the winnings he earned from that lucrative session at the casino leaving him millions of dollars out of pocket.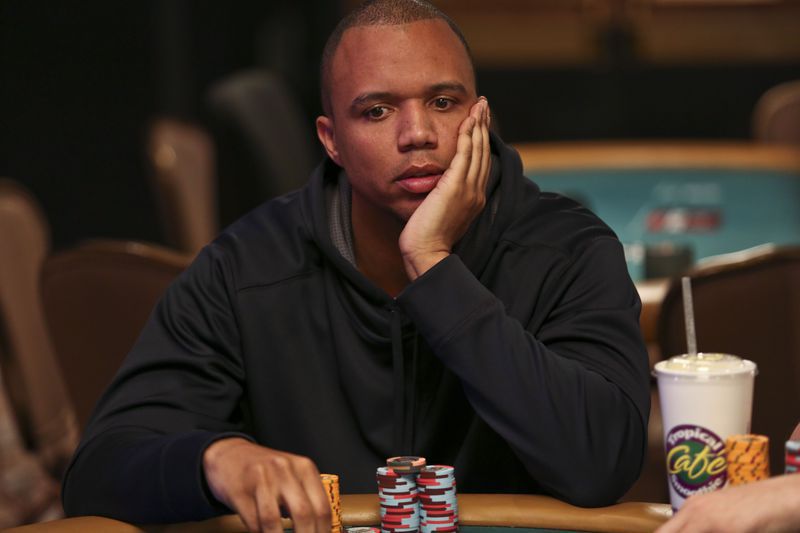 Watanabe's $127 Million Self-Destruction at Caesars and Rio
If you are in search of the greatest losing streak in Las Vegas history then you need look no further than notorious high roller and businessman Terry Watanabe.
The high stakes gambler went on an insane gambling spree during 2007 that saw him lose $127 million of his fortune playing on the blackjack tables at Caesars Palace and the Rio All-Suite Hotel and Casino. Eye witnesses stated that Watanabe's play at the tables was so bad that it looked like he was actively trying to lose his money.
Packer's $13.6 Million Baccarat Binge
Whale gamblers in Sin City don't come much bigger than Australian billionaire Kerry Packer. The famous gambling fanatic became a hero of the working class across the city casinos due to his generosity at the tables. Stories of him tipping casino staff enough money to pay off their debts and putting arrogant big-spenders in their place when they got disrespectful made him a popular figure.
Sadly, even the best fall down sometimes. Packer's weakness was a baccarat habit that saw him lose $13.6 million across three days of gambling during the year 2000. Undoubtedly, a drop in the ocean for Packer but still an unbelievable sum of money to lose at the tables in just 72 hours.
Sheen's $2.5 Million of Sheer Madness
Hollywood actor Charlie Sheen is well known for his excess living. The former Two and a Half Men star admitted to gambling $2.5 million on sports betting at a number of US sportsbooks back in 2006.
In the documents filed during his divorce with ex-wife Denise Richards it was stated that Sheen was spending $200,000 betting on sports each week for a three-month period during their short-lived marriage.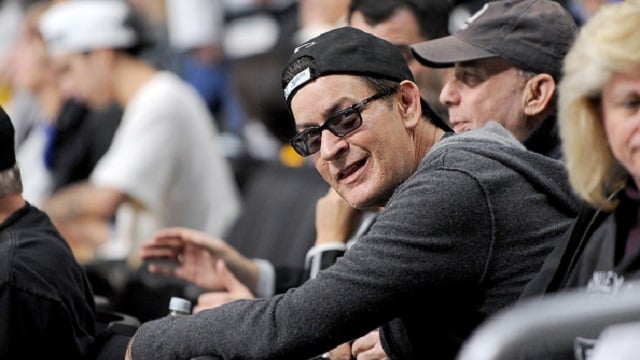 Barkley's $20 Million Betting Bonanza
NBA Hall of Famer and former Philadelphia 76ers power forward Charles Barkley isn't shy about admitting he's got a love for gambling. The NBA TV analyst was named as one of the 50 Greatest Players in NBA History but openly confessed that spending his dollars at the casinos was a huge vice.
Figures are sketchy for Barkley's gambling losses that have been estimated between $10 million and $30 million. Barkley himself admitted to one instance where he lost $2.5 million during a six hour blackjack session.