DraftKings Stakes Claim for US Legalized Sports Betting, Expanding from DFS Only
Posted on: May 14, 2018, 03:40h.
Last updated on: May 14, 2018, 03:47h.
This morning, the US Supreme Court overturned PASPA, the professional sports betting ban. Now, the scramble to claim a piece of the new American sports betting market begins.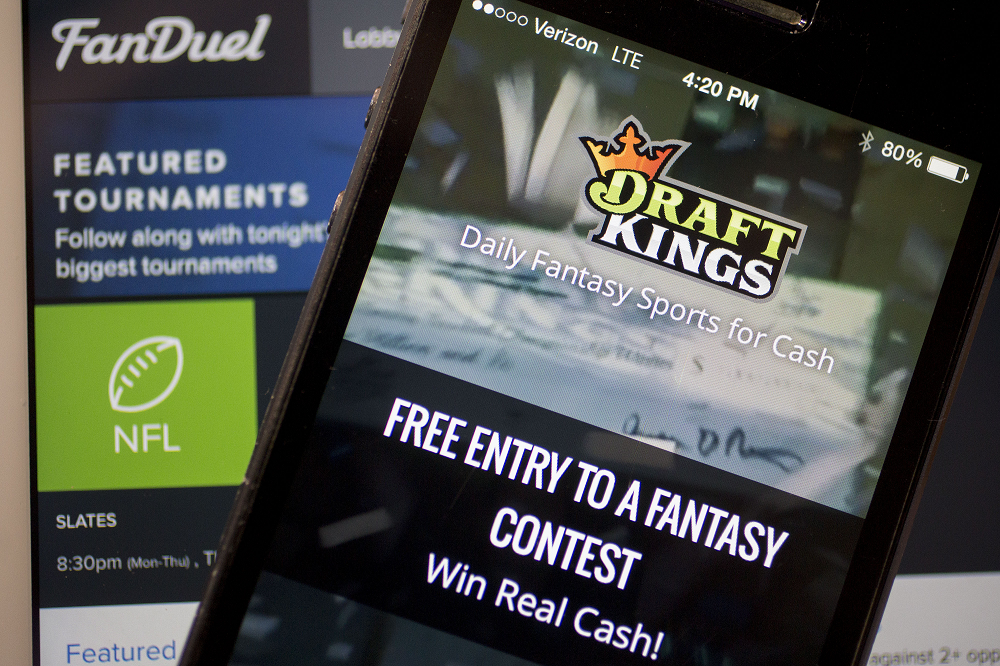 DFS giant DraftKings wasted no time in staking its claim in the form of a press release that had presumably been poised since last June, when the SCOTUS agreed to hear New Jersey's case.
The company had previously announced it would launch sports betting in the event of a favorable Supreme Court decision, to run alongside its DFS offering. Today, it hinted at deals that had been going on behind the scenes, as it readies itself for the advent of a new multibillion-dollar market.
DraftKings said it had been preparing since last year to launch a sports betting platform for mobile and had been working with state regulatory officials to apply for operating licenses in the states that have already passed legislation to legalize and regulate a betting industry within those states' borders.
SCOTUS Praised
DraftKings CEO Jason Robins praised the "wisdom of the Supreme Court" and a decision that will help "bring fans closer to the sports they love.
"Today's Supreme Court ruling is welcome news to the millions of Americans who currently wager $150 billion illegally each year through off-shore, black market bookies," said Robins. "States are now free to allow their residents to place mobile sports bets with licensed, trusted companies based in the US and that pay taxes here."
"This ruling gives us the ability to further diversify our product offerings and build on our unique capacity to drive fan engagement," he added.
DraftKings believes it is uniquely positioned to cash in on sports betting: after all, it's a potential partner that already comes with its own customer base. Robins believes DFS players and sports bettors are the same demographic, and the company has 10 million registered active and non-active players, all of whom are engaged with sports, and most of whom are prepared to wager real-money on the outcomes of games.
That's likely to be highly attractive to potential licensing partners, but the company will also face challenges. DraftKings is purely online and casinos will be looking for partners which are able to provide both land-based and online offerings.
The British Are Coming
Sports betting will be rolled out on a state-by-state basis, for the benefit of land-based casino operators. But, as it stands, only three states offer online gambling — New Jersey, Nevada and Delaware — with Pennsylvania to join the fray as soon as all its regulatory procedures and operators are in place, possibly before the end of the year.
DraftKings is not the only company readying to jump into the US industry. Competition to gain a foothold in the American market will be fierce and DraftKings' choice of partners will be limited.
While its sports betting platform is untried and untested, UK operators have spent decades honing the tech for their online and land-based offerings in a hugely competitive market, and they are waiting in the wings for the piece of the American pie.
Investors agreed today. William Hill — which is the market leader in Nevada, the only state to offer full-scale sports betting up till now — saw its shares rocket over ten percent by the close of trading in London, which came just hours after the SCOTUS decision.
British-Irish Paddy Power Betfair is also expected to make inroads in the US and saw an even bigger stock jump, by 12.4 percent.
Most Read