Casino Owner Tilman Fertitta Buys NBA's Houston Rockets for $2.2 Billion
Posted on: September 6, 2017, 07:09h.
Last updated on: September 7, 2017, 01:32h.
Seafood restaurant and casino magnate Tilman Fertitta agreed on Monday to shell out 2.2 billion clams for the NBA's Houston Rockets.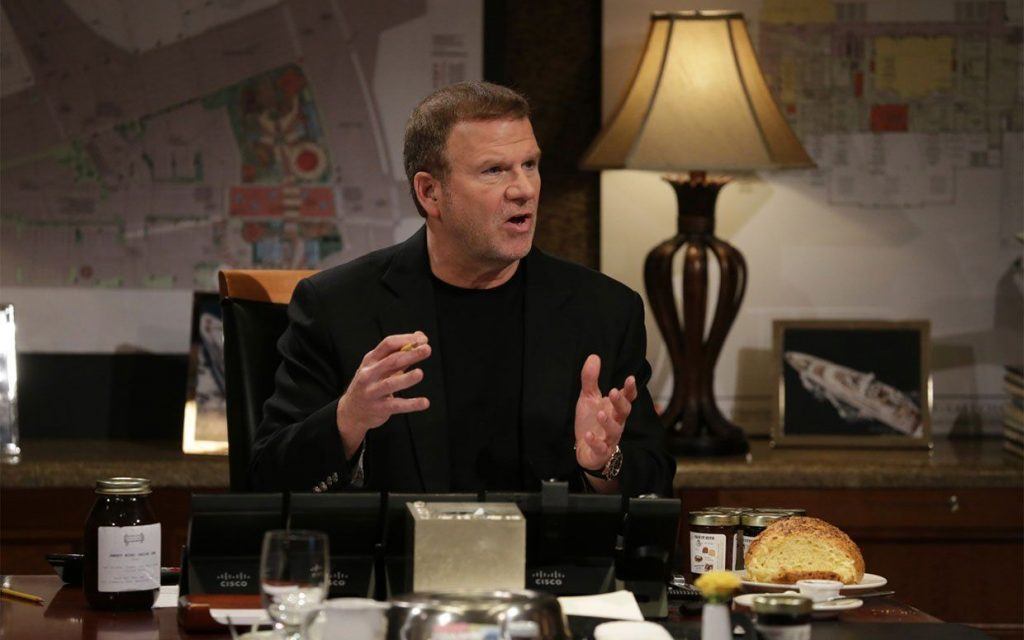 The purchase price set a record for professional basketball teams, exceeding the $2 billion that Steve Ballmer paid for the Los Angeles Clippers in 2014. It also showed further willingness by major professional sports league to welcome financiers connected to casino gambling.
Current Rockets owner Leslie Alexander bought the team for $85 million in 1993. In February, Forbes placed the Rockets' value at $1.65 billion, making it the eighth most valuable franchise in the NBA.
Restaurant Billionaire
Fertitta, 60, is the owner of Landry's, Inc., a restaurant group that owns and operates more than 500 dining properties, and 40 restaurant brands, including Landry's Seafood, Morton's Steakhouse, Rainforest Café, and Bubba Gump Shrimp Co. Landry's also owns five Golden Nugget casinos, in Las Vegas, Atlantic City, Lake Charles, Louisiana, Biloxi, Mississippi, and Laughlin, Nevada.
Born and raised in Galveston, Texas, Fertitta considers the Rockets his hometown team. He worked as an advisory director with the team during the years they won back-to-back championships in 1994 and 1995, while he was building his restaurant empire.
"It is an honor to be a part of the @NBA," he wrote on his Twitter page. "I look forward to serving the city of #Houston and continuing the success of @HoustonRockets.
This is the second time he has tried to buy the Rockets. Twenty-four years ago, he made a go for the team, but Alexander outbid him by Alexander by $4 million.
Fertitta was one of the original investors in the NFL's Houston Texans, but he had to sell his stake in 2008 due to league rules prohibiting owners from having any ties to gambling.
Sportsbook Carveouts
Fertitta's ties with Golden Nugget casinos won't be an issue for the NBA, but there was a bit of brief confusion in Las Vegas about whether gamblers would be able to bet on Houston at the Golden Nugget sportsbook. The downtown casino took all NBA future wagers off its board on Tuesday morning when word spread that the property's owner had bought the squad.
Sportbook Director Tony Miller told the Las Vegas Review-Journal that eventually the Golden Nugget probably will have to block out bets on the Houston Rockets, and said he is still waiting for clarity from the Nevada Gaming Control Board about details on how that will work.
But for now, he got the green light to continue taking bets on the Rockets until further notice.
"As soon as the sale is approved, they will be locked out until I know what's going on," he said. "Until that happens, we're still taking wagers."
Fertitta won't be the only NBA owner with casino business connections. Former CEO and current Chairman of Caesars Entertainment Gary Loveman had a minority ownership in the Boston Celtics, and thus Caesars properties do not offer wagers on games that involve his team.
Silverton casino owner Ed Roski also has interests in the Los Angeles Lakers, the WNBA's Los Angeles Sparks, and the NHL's LA Kings. The Silverton sportsbook does not accept bets on any of those teams.
Similar Guides On This Topic