What Ever Happened To Fedor Holz?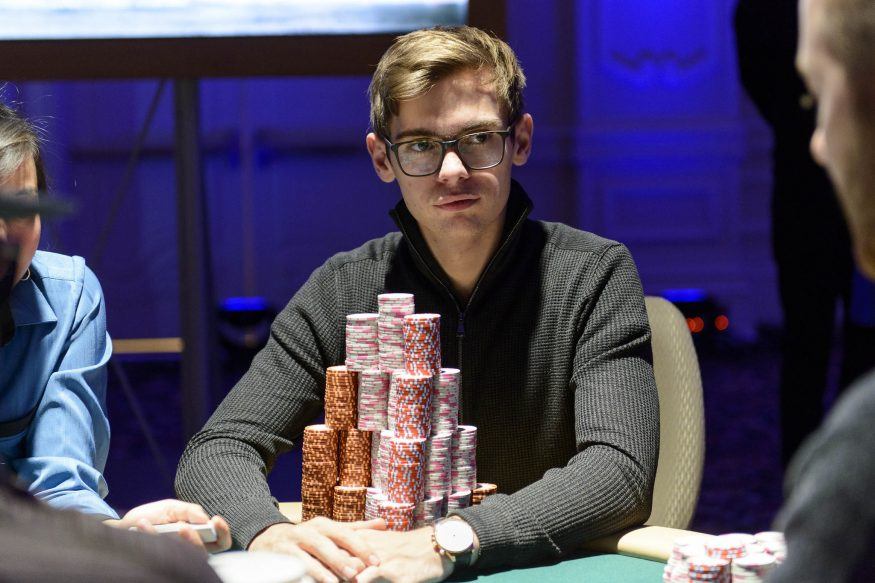 Fedor Holz is a well-known name in high-stakes poker circles. The young German seemingly came out of nowhere and conquered the poker world, amassing millions in tournament winnings over just a few years.
Then, Holz suddenly dropped a bombshell in 2016, announcing he was ready to retire from professional poker.
After absolutely crushing it for several years in a row and posting results that were borderline unreal, young Holz announced he'd had enough. The life on the grind just wasn't doing it for him anymore, and he was ready for new challenges.
Many in the community were quite skeptical about it, though. Born in 1993, Fedor was just at the start of his career and was clearly super-talented and passionate. Nobody believed that he'd really give up poker for good.
And sure enough, they were right.
It wasn't long before Holz was back on the grind, continuing where he left off. Today, his live tournament earnings stand at $32.5 million and will likely continue to climb in the years to come.
So what happened to Fedor Holz? How did he come to be one of the most successful poker players of all time, and what led him even to entertain the idea of quitting poker?
The Surreal Poker Story Of Fedor Holz
Holz was born in 1993 in Germany. His childhood was difficult as his mother tried her best to raise Fedor and his two sisters, but life was tough.
After finishing school, Holz went to university to study informatics. He was always sharp and intelligent and easily acquired new knowledge, but at the same time, he often felt unmotivated.
Still, completing university and acquiring a degree seemed like a good idea, as it was a good way to create some security for the future.
Fedor never struggled with the technical side of studying, but finding motivation was very hard. At the same time, he met other young people just like him, who were living a great life fueled by their poker winnings.
All of a sudden, he found something that he could be passionate about.
He started playing in some home games, and, at first, things didn't go as planned. Holz knew very little about poker, so he couldn't find a way to beat the games. But, with a clear vision in mind, he wasn't bothered by it.
Instead, this motivated him to study even harder and work closely with other more experienced players.
Eventually, he became so immersed in the game that he decided to quit university and dedicate all of his time to playing and studying poker instead.
Fedor Holz Takes Up Online Poker
In 2011, after turning 18, Holz decided to give online poker a go. Since he wanted to get good as fast as possible, the online environment was much better suited for his ambitions.
With the ability to play several tables at once, Fedor finally found the way to put in the volume he needed to improve.
He was particularly attracted to multi-table tournaments (MTTs), and it was this format that Holz would become a true master of in the years to come.
In addition to his live results, Holz had some amazing online wins, primarily under his famous "CrownUpGuy" moniker.
The German had to work his way up from a relatively small bankroll, but he was definitely up for the challenge.
Putting in the hours, taking bad beats on the chin, and powering through massive sessions, Holz was setting up for one of the most impressive poker stories.
The Amazing Run Of the Young German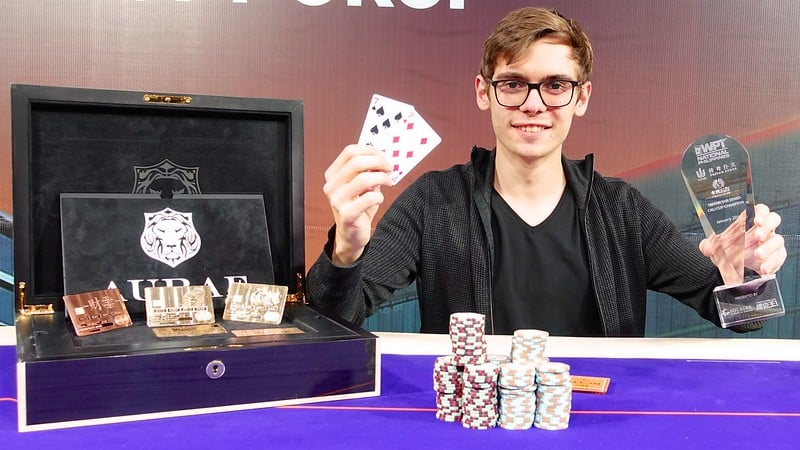 Fedor's poker story started to shape up in 2014 when he decided to move to Austria and truly commit himself to the grind.
As it turned out, it was one of the best decisions he made.
It wasn't long before the first results started to come in. That same year, Fedor managed to take down the PokerStars World Championship of Online Poker (WCOOP) Main Event. "CrownUpGuy" earned $1.3 million for his amazing run in one of the most prestigious online tournaments.
In the following months, Holz got more involved with the live tournament circuit.
It was a big adjustment for him, as he had to play face-to-face against some of the best in the world, always worrying about giving away tells and providing his already strong opponents with an additional edge.
But, with all this, he never gave up. He had his mindset on making it in poker, and giving up wasn't an option.
By mid-2015, he was already playing in some high roller events, and it was just a matter of time before Holz would break through.
It was in December of that year that Fedor started his climb to poker stardom. The German took down the $100,000 WPT Alpha8 High Roller event, banking just shy of $1.6 million.
Not even a month later, he booked another high roller victory, this time in the Triton Super High Roller Series. Being the last man standing in a $200K event, Holz boosted his bankroll by more than $3,000,000.
High roller tournaments with big buy-ins and relatively small fields were where Fedor felt at home the most. In 2016, he had a series of great results during May, June, and July, winning well over $11,000,000 in that short period alone.
The biggest score from that run was his win in the $111,111 High Roller for One Drop. Holz triumphed in the 183-strong field, banking just shy of $5,000,000 for his amazing run and winning his first WSOP bracelet in the process.
Then, in August of 2016, he went on the win the EPT High Roller event in Barcelona, good for another $1,473,000.
In addition to these live results, Fedor was posting great results in the online realm playing under his famous moniker "CrownUpGuy."
There was seemingly no stopping the young German who was winning everything left, right and center.
But then, all of a sudden, Fedor surprised the poker world, announcing he was "retiring" from playing poker professionally.
Some thought that this meant that Holz was pretty much done with the game, but this wasn't what Holz had in mind.
He just wanted to cut down on the hours spent on the felt and have time for his other projects, but he wasn't done with poker. Far from it!
Fedor Holz's Post-Retirement Life
One of the biggest reasons why Holz decided he would take a step back from the grind was so he could focus on his Primed Mind project. It's a website offering people mindset coaching and teaching them the mental side of the game.
So, Fedor was never really done with poker. He just wanted to spend some time exploring a different side of the game and focusing on that for a while.
Prime Mind isn't geared just towards poker players.
Controlling emotions, dealing with stress, and building a positive outlook is important for everyone in this day and age. However, poker players are the prime customers here.
Holz based the project on his own experiences and partnered with famous mindset coach Elliot Roe to help develop a product that delivers on the promise. Judging by the number of memberships and the community's general feedback, Prime Mind was a resounding success.
But the German couldn't stay away from the felt for too long.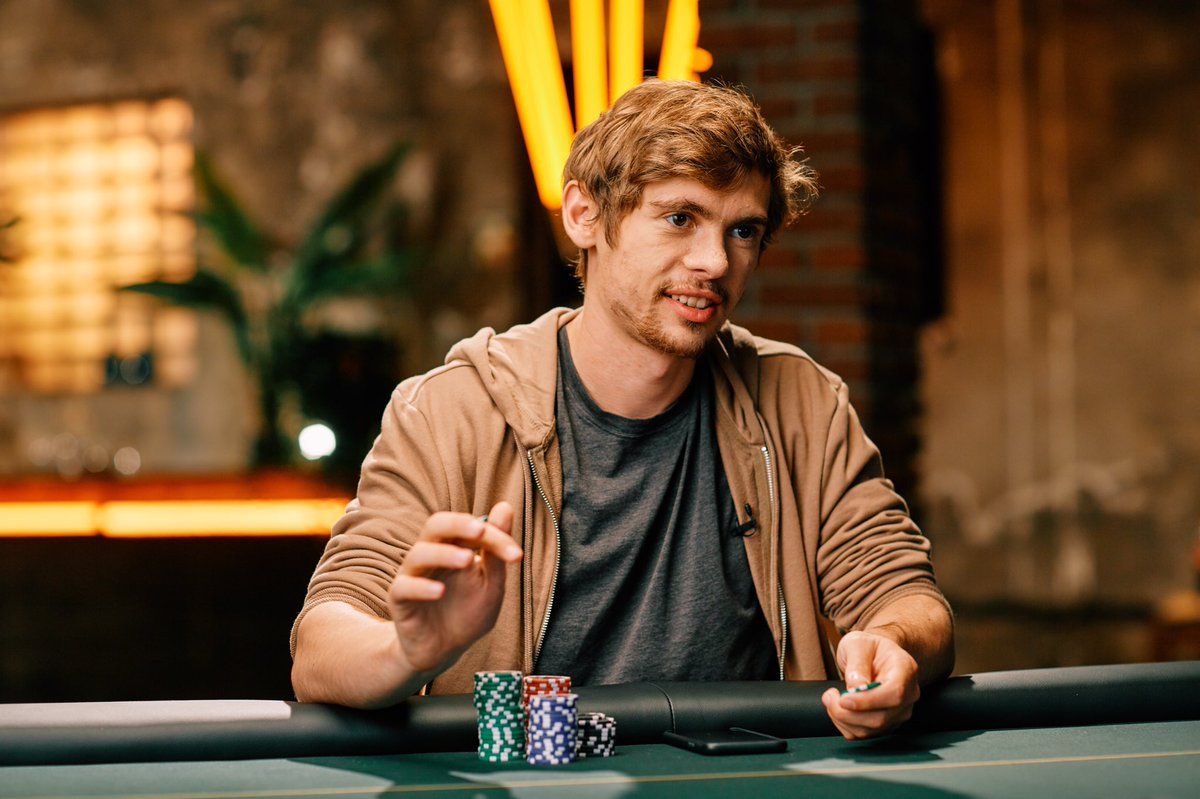 After several months of "retirement," Fedor Holz was back at it. He kicked things off in January of 2017 with Aussie Millions and had a couple of notable results right off the bat.
In April, he finished the runner-up in the PokerStars Championship in Macau, banking $868,000.
It seems taking a short break was a great decision for Holz, as he picked up right where he left of, continuing to dominate the live tournament scene.
In July of 2018, Holz had the biggest cash of his career thus far. He paid a cool million to compete in the Big One for One Drop tournament and managed to get heads up against Justin Bonomo.
Although the German couldn't bring home the trophy and Justin ended up winning, Fedor still picked up $6,000,000 for his efforts.
It is true that Holz reduced his volume a bit and didn't play as many tournaments as he used to, but the whole "retirement" thing obviously didn't work out for him.
So, what does life look like today for the German superstar?
Fedor Holz In 2021
One thing is for certain: Fedor Holz has been keeping himself busy. He's been playing poker, working on his Prime Mind project, and he has some other projects lined up for the future.
Despite his massive tournament winnings, which at the moment are over $32,000,000, the German isn't happy resting on his laurels.
Of course, it's hard to say how much of that money actually went to Holz as staking players for these nosebleed events has become a common practice.
Still, he should have more than enough in his bank account not to have to worry about the future.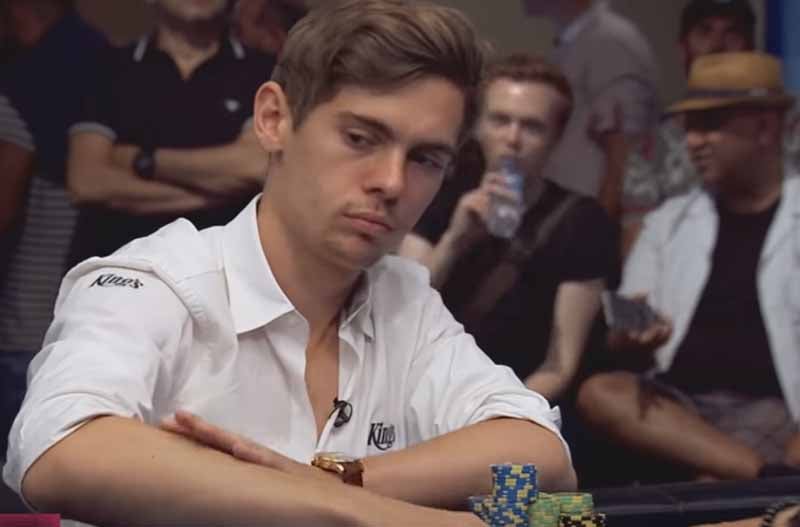 The Pokercode Project
Following on from the success of Prime Mind, Fedor launched another project, naming it The Pokercode. It is essentially a poker training site geared towards those who want to excel in poker tournaments.
In addition to Holz, the Pokercode enlists players like Matthias Eibinger and Simon Ronnow to bring top-quality coaching resources.
The Pokercode is more than just a training site, though.
Through it, Fedor aspires to create a community of like-minded individuals who can help each other progress on their journey to poker greatness.
It's an interesting idea that has found a lot of positive feedback and another indicator of just how passionate the German is about the game.
He isn't satisfied just crushing tournaments left and right. He seems to always aspire to create something new and different and keep his brain busy even when he's not on the grind.
Online Tournament Results
While Holz didn't play much in 2019, he was back at it in 2020. As we all know, it wasn't the best of years for live poker, so Fedor focused on the online aspect of the game and, not surprisingly, continued to post impressive results.
In May of 2020, Holz joined the GGPoker team and became an ambassador for the fastest-growing brand out there.
He played in several online events during the year, but his most notable one came from the $25,000 WSOP Online Heads Up tournament. The German managed to go all the way, defeating Brazilian Brunno De Albuquerque in the final match and banking $1,077,000 for his efforts.
High Stakes Challenge vs. Wiktor "Limitless" Malinowski
Earlier this year, Holz challenged "Limitless" to a high-stakes heads-up duel, but with special rules.
Malinowski, who admittedly has the edge over Holz in this format (as Fedor is a tournament player), agreed to play the challenge drunk.
They agreed to play $100/$200 on GGPoker, and "Limitless" actually had to drink on the stream, so it really took things to the next level. Hardly promoting responsible playing, but definitely fun to watch.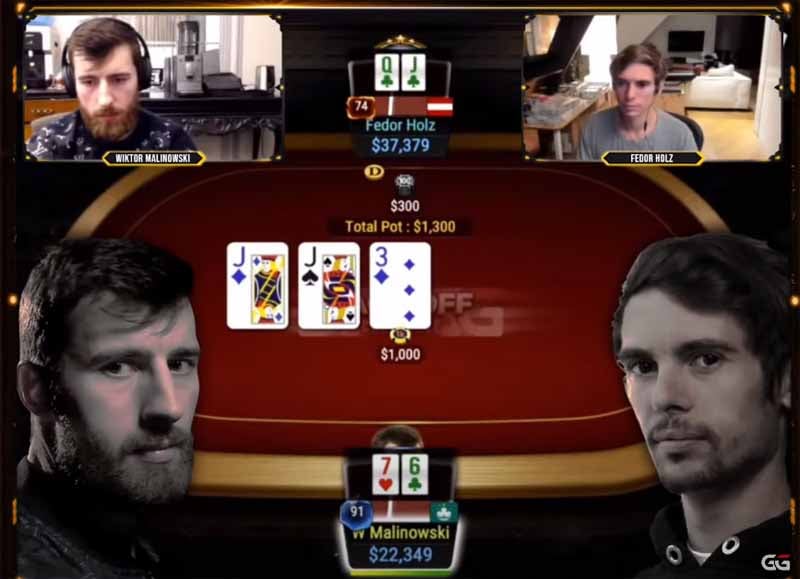 Probably against the odds, Fedor took this one down as well, so he is still standing tall as ever.
What Comes Next for Fedor Holz?
Most high-stakes players aren't that interesting. They play poker, win some money, and that's it, but Holz doesn't fit that bill.
He's clearly a man on a mission, even if the mission isn't all that clear.
What is clear, though, is that Fedor Holz isn't going anywhere.
He tried the "retirement" thing, but it didn't sit well with him, so it's not likely he'll be stepping away from the grind in the near future.
Plus, his contract with GGPoker means that he has serious plans as a player.
As for his business and private efforts, who can really say?
But one thing is for certain: We can bank on the fact that Fedor Holz will come up with a way to surprise everyone with something new and exciting!
Lead image: World Poker Tour/Flickr