VR Strip Clubs Could Help Vegas Out
Virtual reality is a technology that is invading almost every working sector right now. The strip club industry is the latest to attempt to harness VR to help them evolve to the next level of business.
Interestingly, the introduction of VR to the lap dancing profession could actually benefit the city of Las Vegas.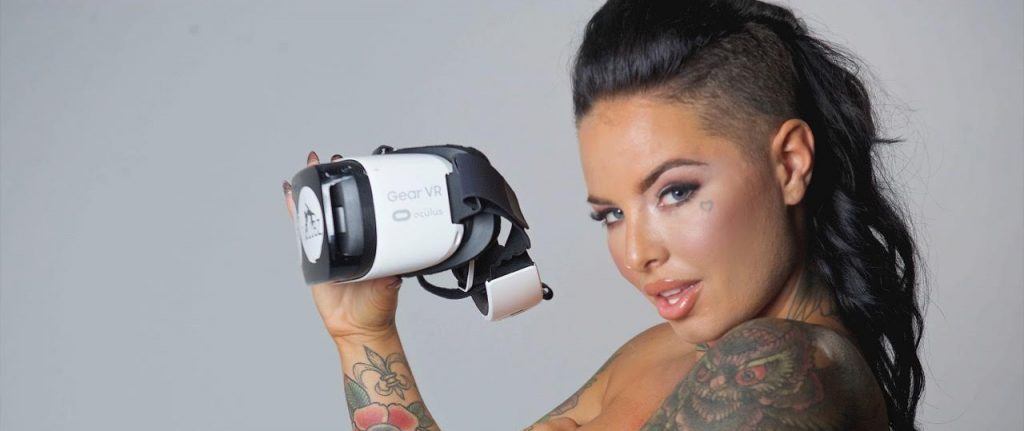 VR is Here!
Unless you have been living under a rock for the past couple of years, you will be more than aware that virtual reality is sweeping the globe.
The clunky head gear and the appalling graphics are gone. This is now a time where the experience could barely be more realistic. After several failed starts, it finally feels like the world is ready to embrace VR.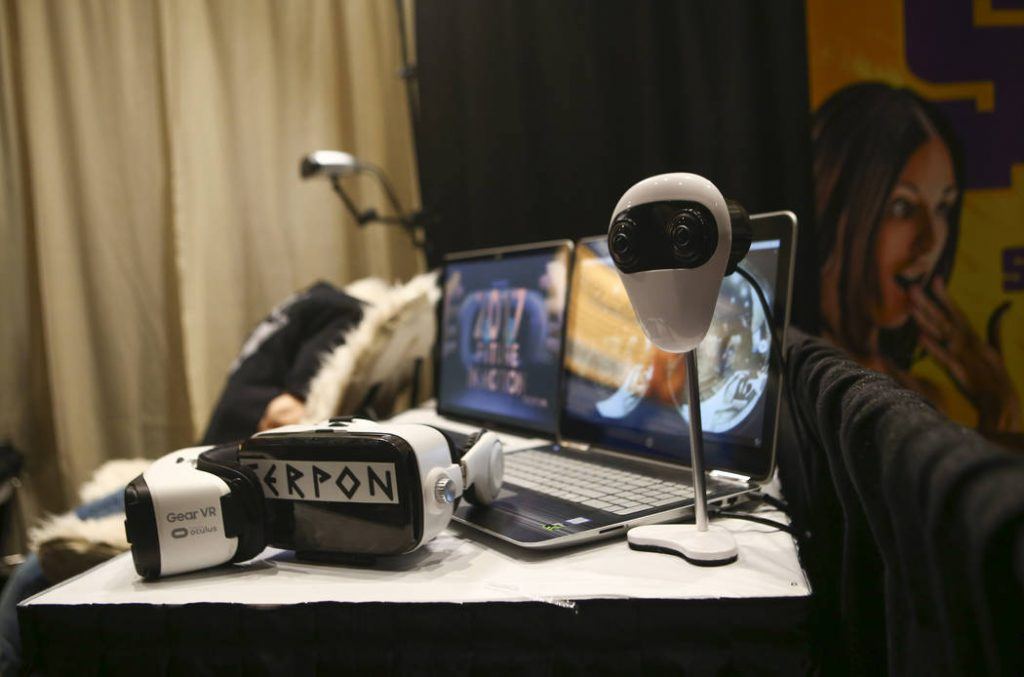 A number of industries are already utilizing the technology. Video games, music concerts, education, medicine, architecture, gambling, and sports are just some of the sectors to already benefit from the latest advancements in VR technology. Now, it appears that strip clubs are looking to get involved as well.
Money-making Opportunity For Strip Clubs
At the 25th Gentlemen's Club Expo at the Hard Rock Hotel and Casino in Las Vegas this year, a number of exhibitors were unveiling their plans to offer virtual reality strip club services in an effort to appeal to new demographics.
It is widely considered that strip clubs are in need of a PR makeover. A number of strip club owners are ageing men who remain out of touch with the new age of social media being king.
Strip clubs rarely boast their own Facebook page, Twitter accounts, or Snapchat profiles. Therefore, the next generation of clientele are being utterly ignored.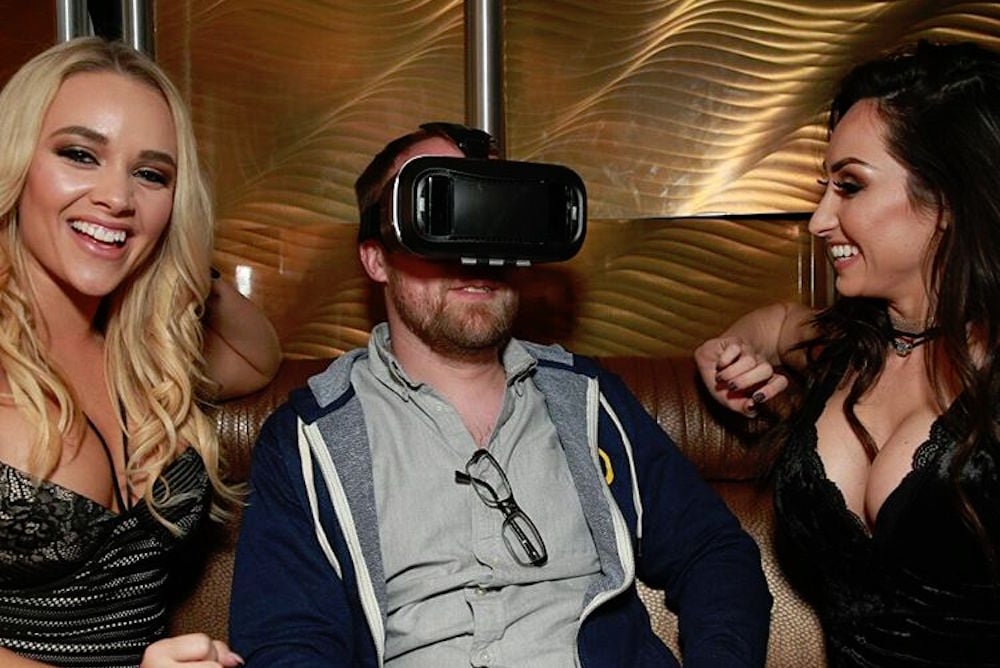 Strip clubs are looking at VR as a way to connect with the millennial demographic. Younger adults are more obsessed with cyber methods for getting their kicks. Many rely on webcam technology and the internet as a source of their 'adult entertainment' these days.
Casinos have adapted to change with the times by offering live dealer casinos and, more recently, VR casinos. Strip clubs are finally waking up to smell the coffee that a large portion of red-blooded young adults are an untapped resource of revenue that needs to be focused on.
How Will It Happen?
The idea is to use VR technology to offer people the chance to experience a strip club environment from the safety of their own home. The theory is that younger potential customers are more likely to visit a club if they have experienced the club before, even in a VR situation.
So basically, the thinking here is that putting on VR head gear and experiencing a lap dance from a girl or guy will prepare them for the real thing.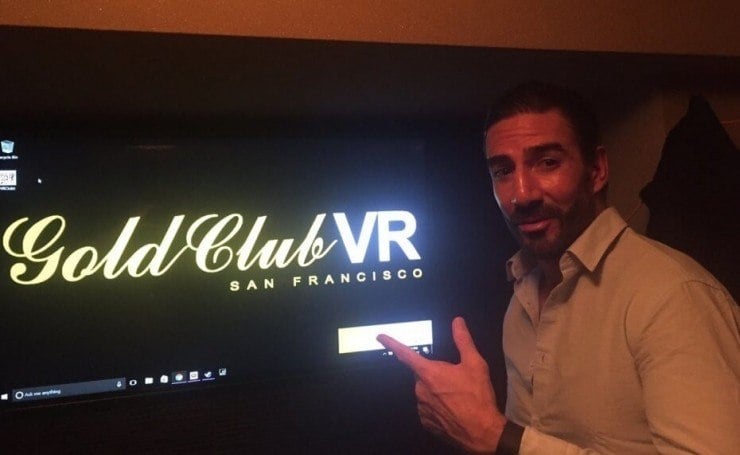 Club owners will look to team up with VR developers to offer a service that allows users to stream footage of a lap dance from the club into their own home. The head set can provide up to a 360 degree view of the club.
Granted, it won't feel like the real thing but it's being seen as a kind of strip club gateway drug, to entice the younger generation in.
Omaha strip club owner Joe Evans, whose club is partnering up with VR developer Terpon to deliver a VR lap dance service, said, "The VR platform helps bridge the gap between the brick-and-mortar world and the online world. We are helping clubs bring their girls and offerings online.''
Another factor to consider is convenience. When many question why somebody would choose to use a virtual reality strip club instead of visiting the real thing, it can often be a logistical issue or a personal one.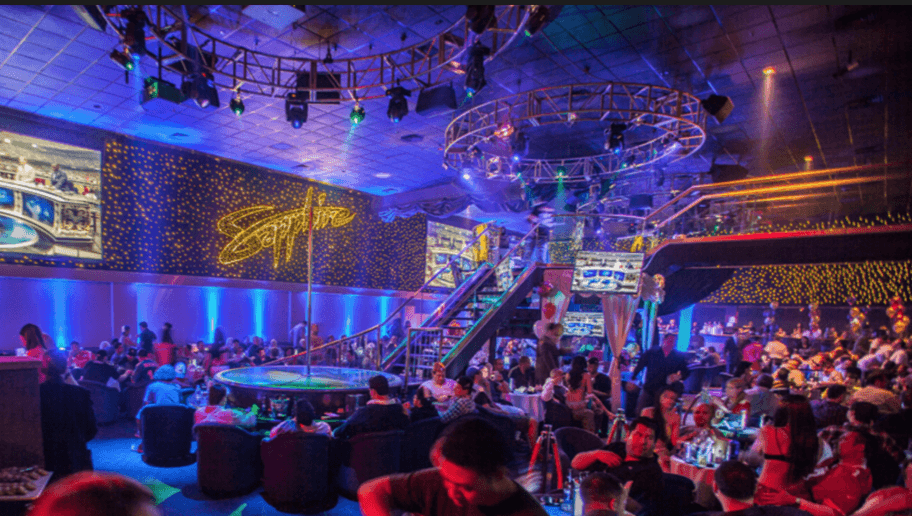 Leading virtual reality strip club Gold Club San Francisco VR creator Daniel Dilallo said "People ask why you wouldn't go to a real club instead of going to a VR club. But you can't always get to a club. And you can't get as interactive as this in a real club."
It is anticipated that the VR industry could be worth $21 billion by 2021. Adult entertainment studios such as Naughty America and Kink have been using VR technology for a number of years with positive results.
The clips are shot from a POV perspective. Proof that there is a market out there for VR products relating to adult entertainment.
The advent of this new technology comes with a warning. Former stripper Janice Blaze Rocke tested the Gold Club SF VR virtual reality strip club. Despite her experience falling short of her expectations, she was still keen to express cautious optimism for the future of the technology.
Rocke said "[Gold Club SF VR] is not very good. But others will come that are more convincing and more realistic. They will serve as a filter between their users and the world of real women who have variously lovely bodies, as well as real voices and real needs. Hopefully the more convincing products will somehow inspire connection rather than a sad retreat towards isolation."
Can Vegas Reap the Rewards?
Las Vegas is one of the leading markets for strip clubs. If VR technology can help bring younger customers to the clubs then it could rejuvenate an industry that has been stagnating over the past few years.
The strip club industry is still worth $3.1 billion in the US alone though. That number increases to $75 billion worldwide.
It is an industry that could see huge financial benefits if VR technology is successful in attracting a whole new demographic. The potential revenues are mouth-watering. A new dawn is on the horizon for the strip club industry. It is time for the industry to adapt or die.