Power TV Show – Which Power Character Is The Most Lethal?
Season 6 of Power starts on Sunday August 25 on Starz for US Residents, and for the UK on Monday August 26 on Netflix. I bet we all can't wait to hear this intro soon:
They say this is a big, rich town, yeah, yeah
And I just come from the poorest part, oh
One thing that that is guaranteed from this US crime show is deaths. And a lot of them.
Since Power first hit our screen we've seen a big influx in people dying. In Season 1, seven characters got killed off. More and more were getting killed by the season, and by Season 5 there was a massive death count of 32 characters in just one season!
Using data from StarzPower, our team has analyzed the death trends to predict how many deaths we can expect to see in Season 6 of Power.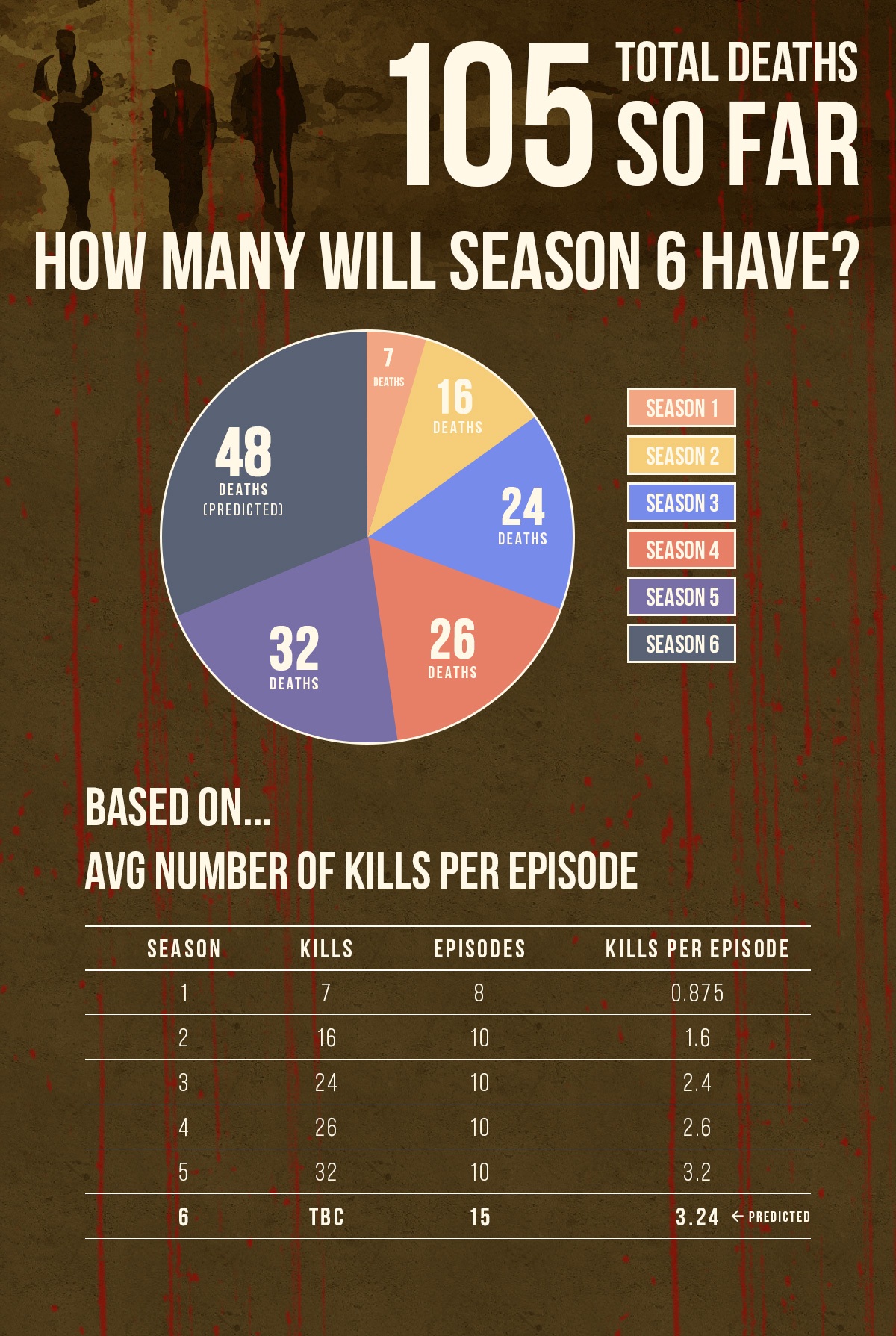 Forget Fantastic Four… It's the Powerful Four
There have been 105 deaths in total across the 5 seasons of Power. Who's killing all these people?
We all know it's Ghost (James Saint Patrick), Tommy, Kanan and Andre who get the job done. Even if sometimes the deaths can be accidental (cough, cough… Tommy).
Below is the breakdown of the kill count from each murderer. One caveat is that Tommy and James AKA Ghost share a joint kill.

Guns, knives and hands.
These are all the tools used to kill the aforementioned unlucky 105 people. So, to get more into the gritty violence of Power, we used the data available to show you a quick breakdown of what weapon was used and how many times.
Hmm.. wonder how many of these were using Tasha's gun?!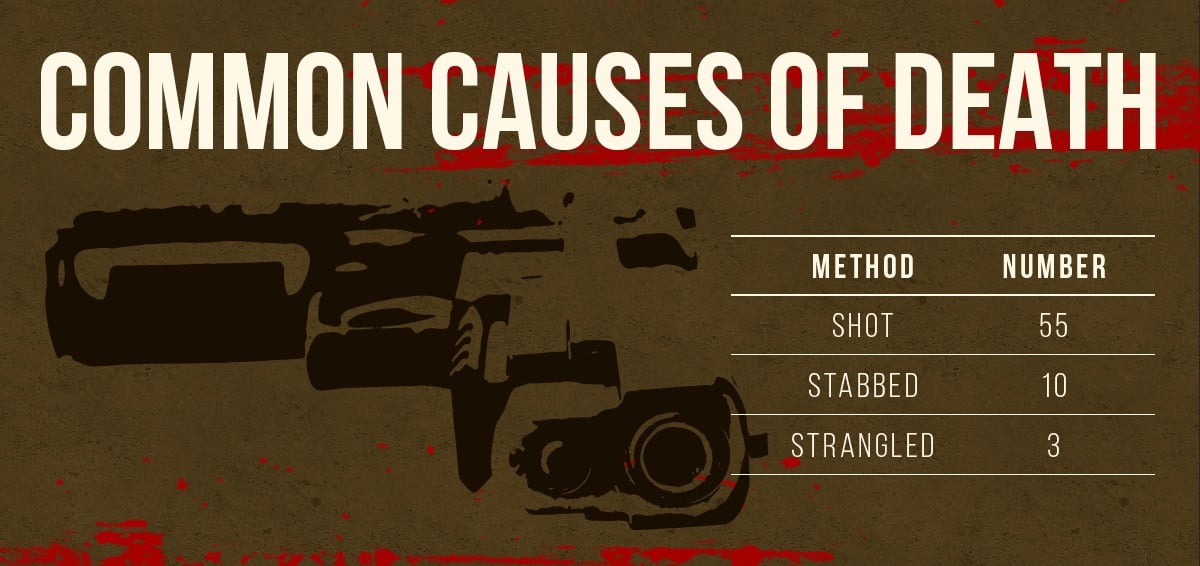 Want to seem like the number one true Power fan? Here are some cool facts that you can share with your mates: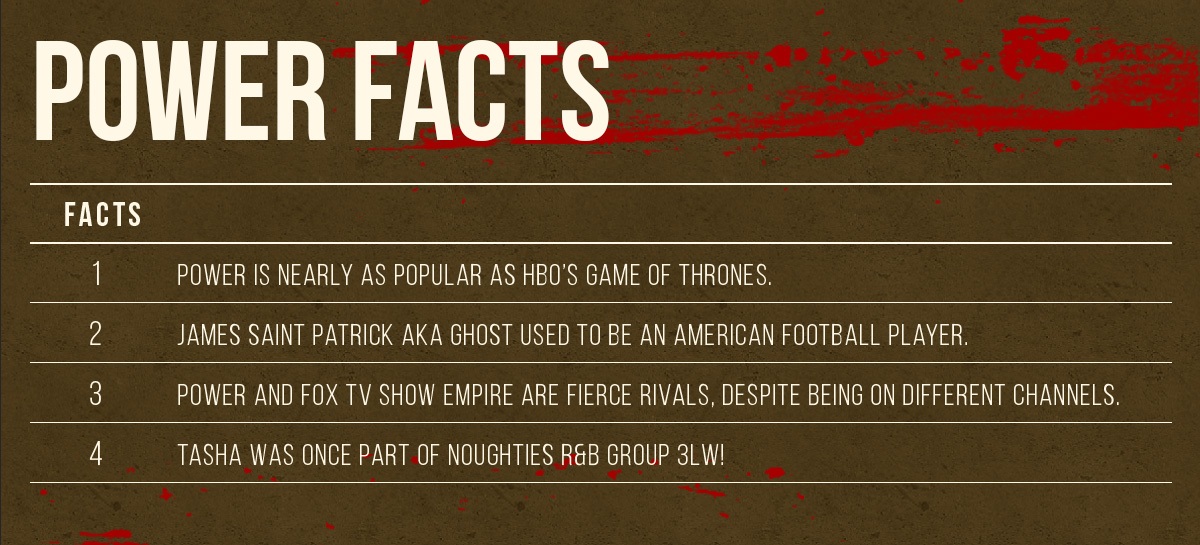 Image: Power Facts – Casino.orgNow, if you haven't watched it at all… LOOK AWAY NOW!
For those who are up to date, here is the trailer of what you can expect from Season 6 of Power:
And, if you're trying to guess the song name of the lyrics we wrote above, save yourself the hassle because it's right here:
Sources:
https://starzpower.fandom.com/wiki/List_of_deaths
https://www.springfieldspringfield.co.uk/episode_scripts.php?tv-show=power-2014
https://www.imdb.com/title/tt3281796/trivia
https://www.capitalxtra.com/features/lists/power-facts/
https://www.lyricfind.com/