Phil Ruffin: Sin City's Self-Made Casino Mogul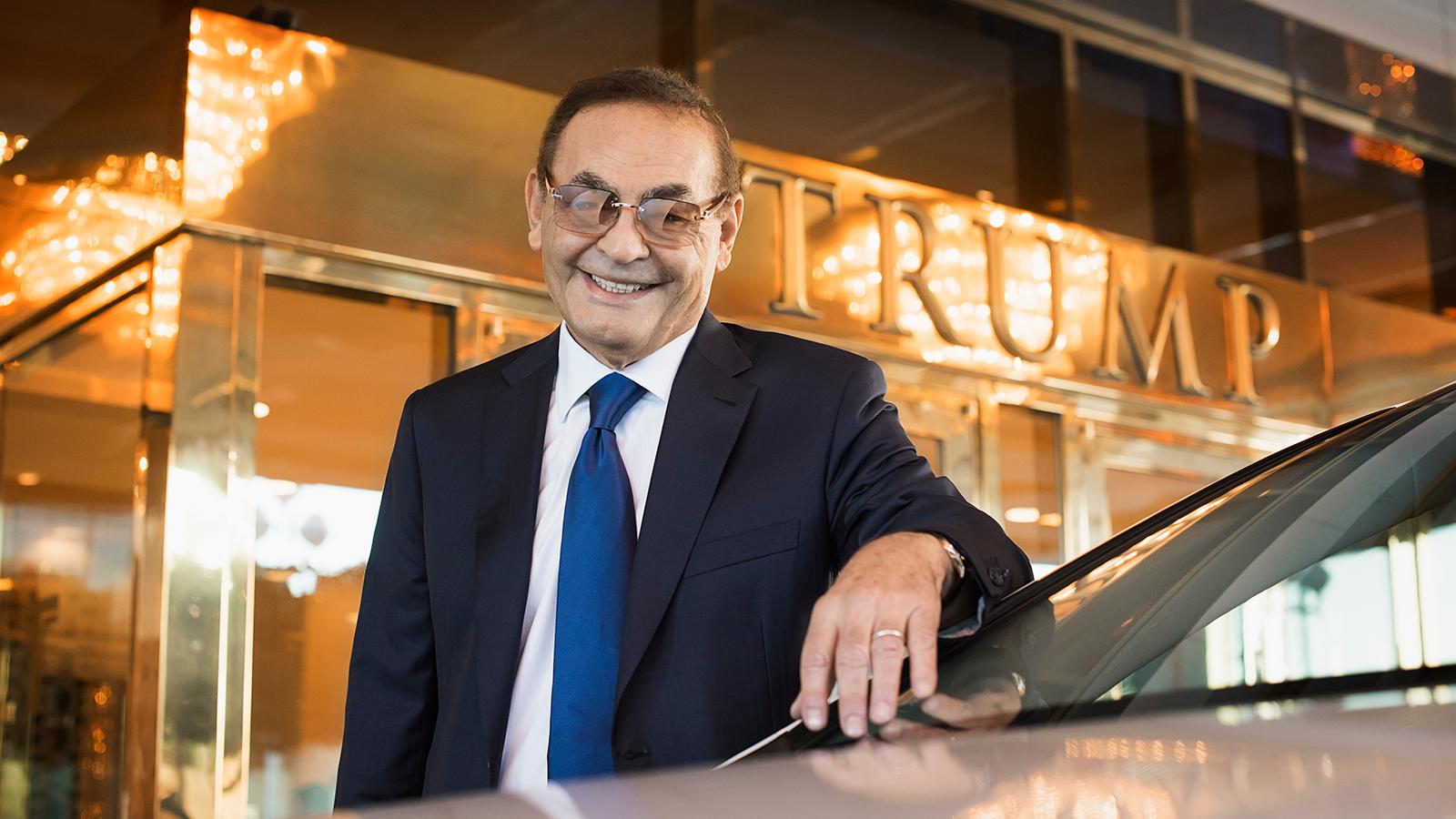 Phil Ruffin is one of the most successful self-made men in Las Vegas. Not only does he have a net worth of around $2 billion, but he also owns some of the most iconic casinos on the Las Vegas strip.
His casinos, which include Circus Circus and Treasure Island, bring in hundreds of millions of dollars every year.
But despite all this money, and the fact he is nearing his nineties, Ruffin still comes into work at 5 A.M … to check customer reviews.
Ruffin isn't just a hardworking casino mogul either. He owns several hotels, has a loving family and can even boast that he almost singlehandedly introduced the state of Kansas to self-service gas.
Add to this an extremely close friendship with former President Donald Trump and you have the makings of an unbelievable life story.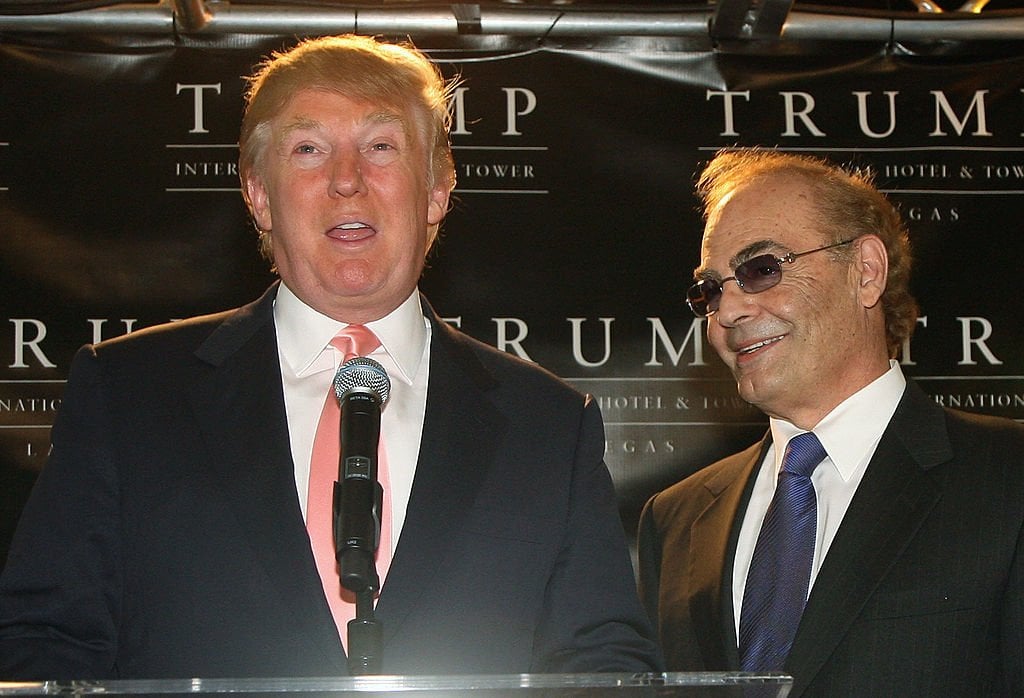 A story that begins with a working-class boy living in Kansas and ends with a self-made billionaire owning some of the most famous hotel-casino complexes in the world.
Early Life
Phil Ruffin was born in Texas on March 14, 1935, the fifth child of Blanche and Roy J. Ruffin.
However, the lone star state was not his home for long as the Ruffins soon moved to Wichita, Kansas, where Roy made his living as a grocery store owner.
In Wichita a young Phil Ruffin made a name for himself as a wrestler, winning a national championship at high school.
He was awarded a full scholarship to Washburn University but decided to transfer to Wichita State University where he majored in business.
However, Ruffin never graduated. He dropped out after three years of college education, with the goal of focusing on business in the real world.
Ruffin began by selling burgers, a job which eventually earned him enough money to make his first real venture; launching one of Kansas's first self-service gas stations.
The station was an enormous success and Ruffin started to expand, owning 60 stations-come-convenience stores by 1972.
Again, Ruffin used the profits from his successful business to invest in a new one. This time he entered the hotel industry, building a Marriott in Wichita during 1987.
As with all of Ruffin's businesses this hotel quickly became known for its fantastic service.
In 1994, Ruffin decided to once again grow his empire. He leased all his convenience stores and used the money to enter the casino business, a brave decision that would earn him billions.
The Making Of A Mogul
In 1995 Phil Ruffin broke into the casino business by buying the Crystal Palace resort in the Bahamas. He made this decision after noticing that tourist numbers to the island were reaching all-time highs.
Ruffin himself would later call the $80 million deal, which was all the money he had at the time, as the greatest gamble of his career.
Luckily for Ruffin his gamble paid off, money came in quicker than ever, and he would eventually sell the Crystal Palace resort for $150 million.
This success motivated Ruffin to seek an even bigger challenge, so in the late 1990s he set his sights on Sin City.
The Frontier Hotel and Casino was in a bad way when Ruffin bought it in 1998 for $167 million. The building was tired and in need of major refurbishment.
Members of the Culinary Workers Union had also been on strike for a staggering six and a half years, one of the longest worker's strikes in U.S. history.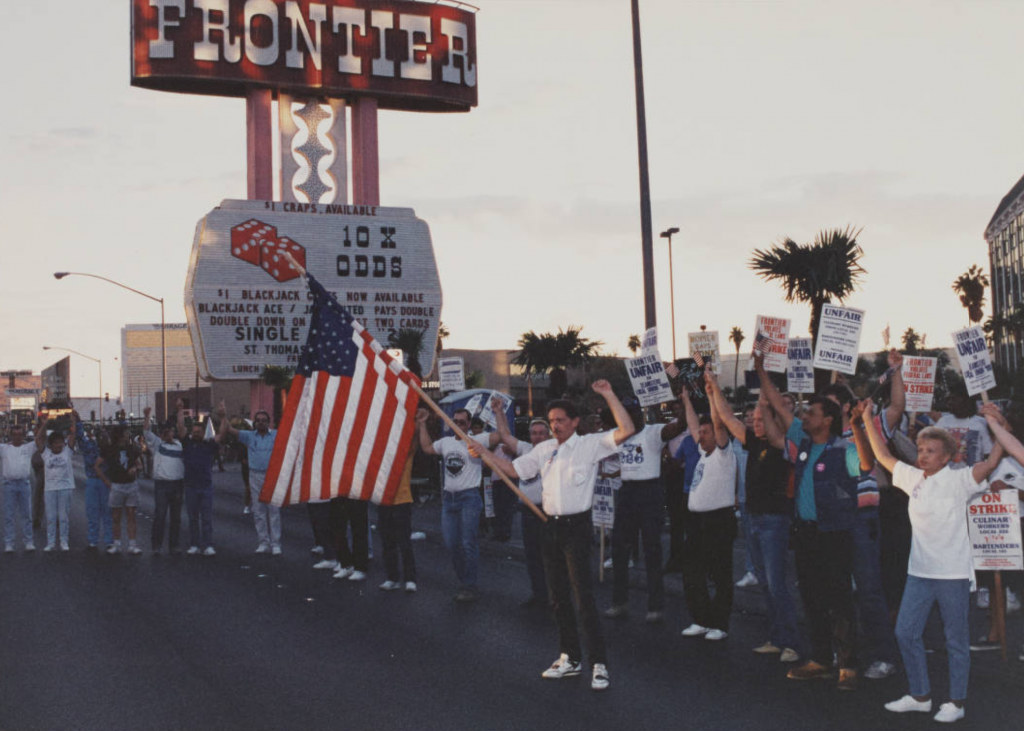 Just before purchasing the Frontier Ruffin met with the Union's president John Wilhem and thrashed out a deal in only two and a half hours. The protesters returned to work and Ruffin finished his purchase.
He quickly spent $20 million on refurbishments which included renaming the complex The New Frontier Hotel and Casino.
Ruffin also fitted the New Frontier with a 10,000 sq. ft. western-style saloon, complete with mechanical bull.
These renovations did the trick; the New Frontier continued to make money until Ruffin sold it in 2007 to El Ad Properties for $1.2 billion.
The New Frontier cost El Ad Properties $36 million per acre, making it the most expensive per acre purchase in the Strip's history.
To compare, when Ruffin bought the Frontier, he paid $4 million per acre.
Ruffin's ability to turn struggling hotel-casinos around was thanks to his incredible work ethic.
Throughout his career he has made a point of coming into work at 5 A.M. in order to read customer reviews, a practice he explained to Haute Living:
"I'm a strong believer in customer reviews. That's why I'm here every morning so early. Whatever the customers are saying, I listen. 'Your pool closes too early.' OK, write that down. 'We want bigger TVs.' Noted."
Ruffin would use these business skills in his next big venture, the iconic Treasure Island Hotel and Casino, which he bought in 2009 for $775 million.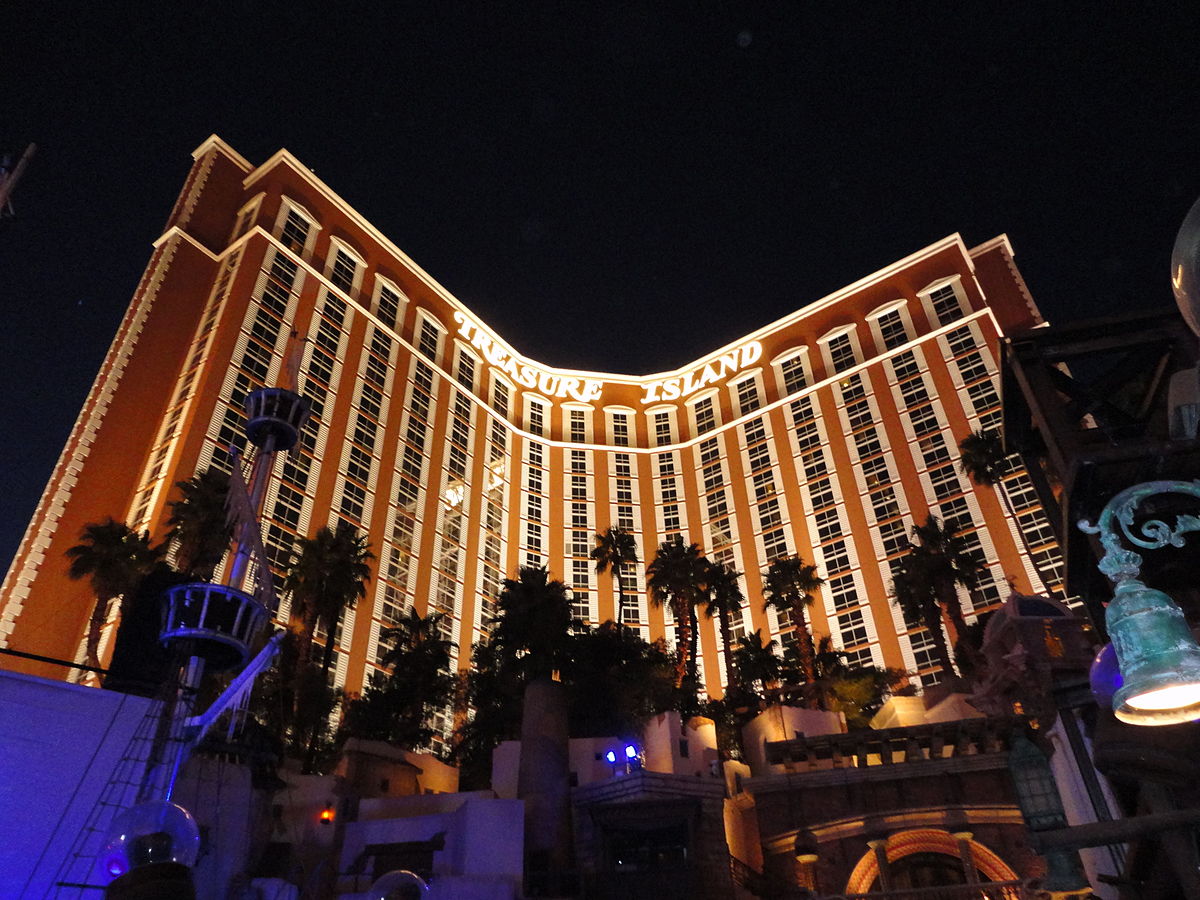 The hotel has had a lot of work done on it over previous years including a new paint job that used 6,200 gallons of paint. All this has clearly paid off; it's reported that Treasure Island brings in approximately $400 million in revenue every year.
In December 2018 Ruffin added to his portfolio by purchasing Casino Miami in Florida for an undisclosed amount. Extensive renovations are planned.
One year later, Ruffin made the biggest investment of his career, buying the iconic Circus Circus Las Vegas from MGM Resorts International for $825 million.
This purchase meant Ruffin instantly doubled both the number of rooms he owns and the number of people he employs on the Strip.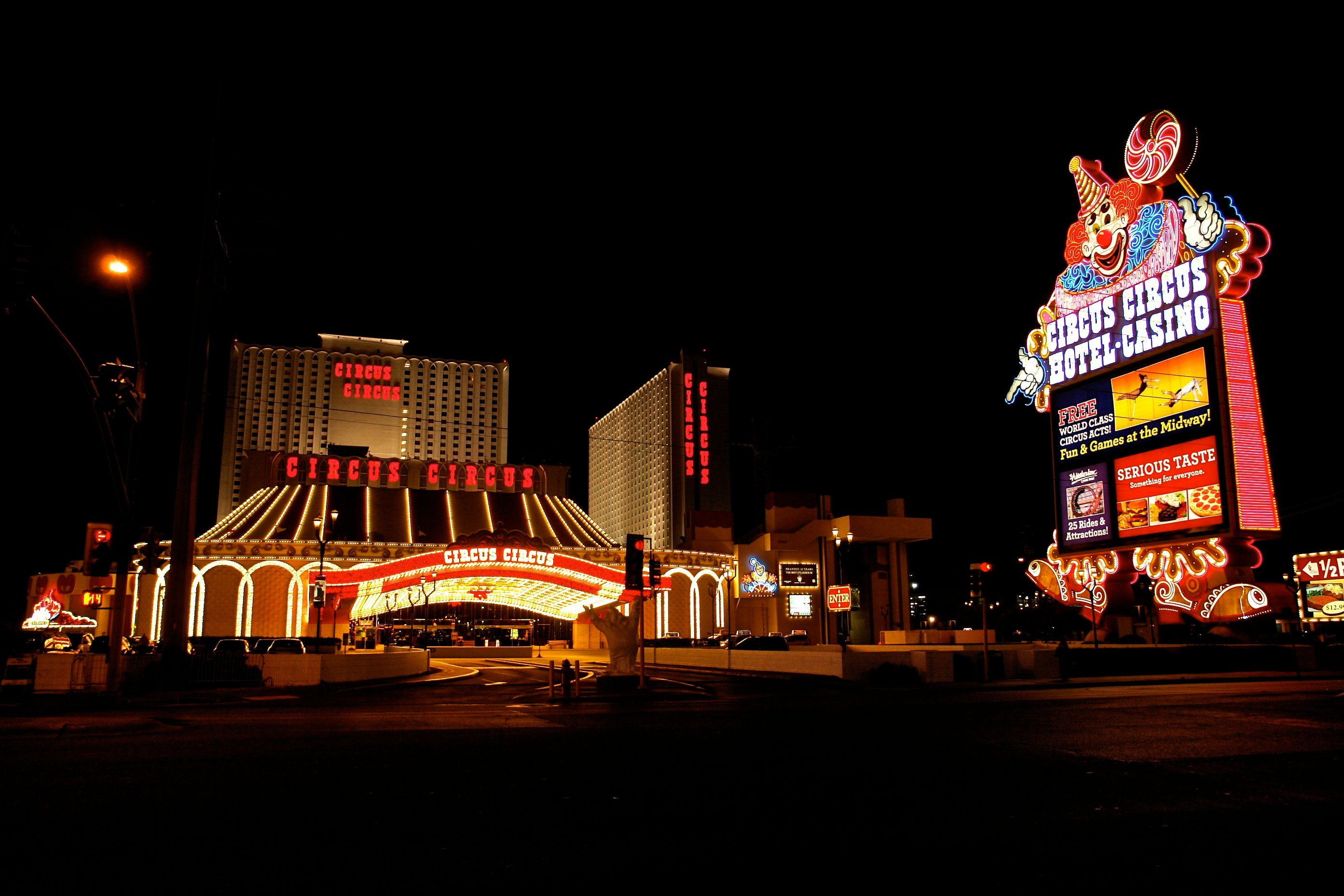 As always Ruffin has planned some renovations for Circus Circus, including the addition of stadium-style gaming, a form of gambling that has proven highly popular at Treasure Island.
To the relief of many Las Vegas foodies Ruffin decided to keep iconic restaurant THE Steak House, open.
Friends In High Places
Another billionaire who has had many business ventures in Las Vegas is former President Donald Trump.
Ruffin and Trump initially started out as competitors, but over the years they have steadily become best friends.
Ruffin even chose Trump to be his best man when he married Ukrainian supermodel Oleksandra Nikolayenko at Mar-a-Lago in 2008.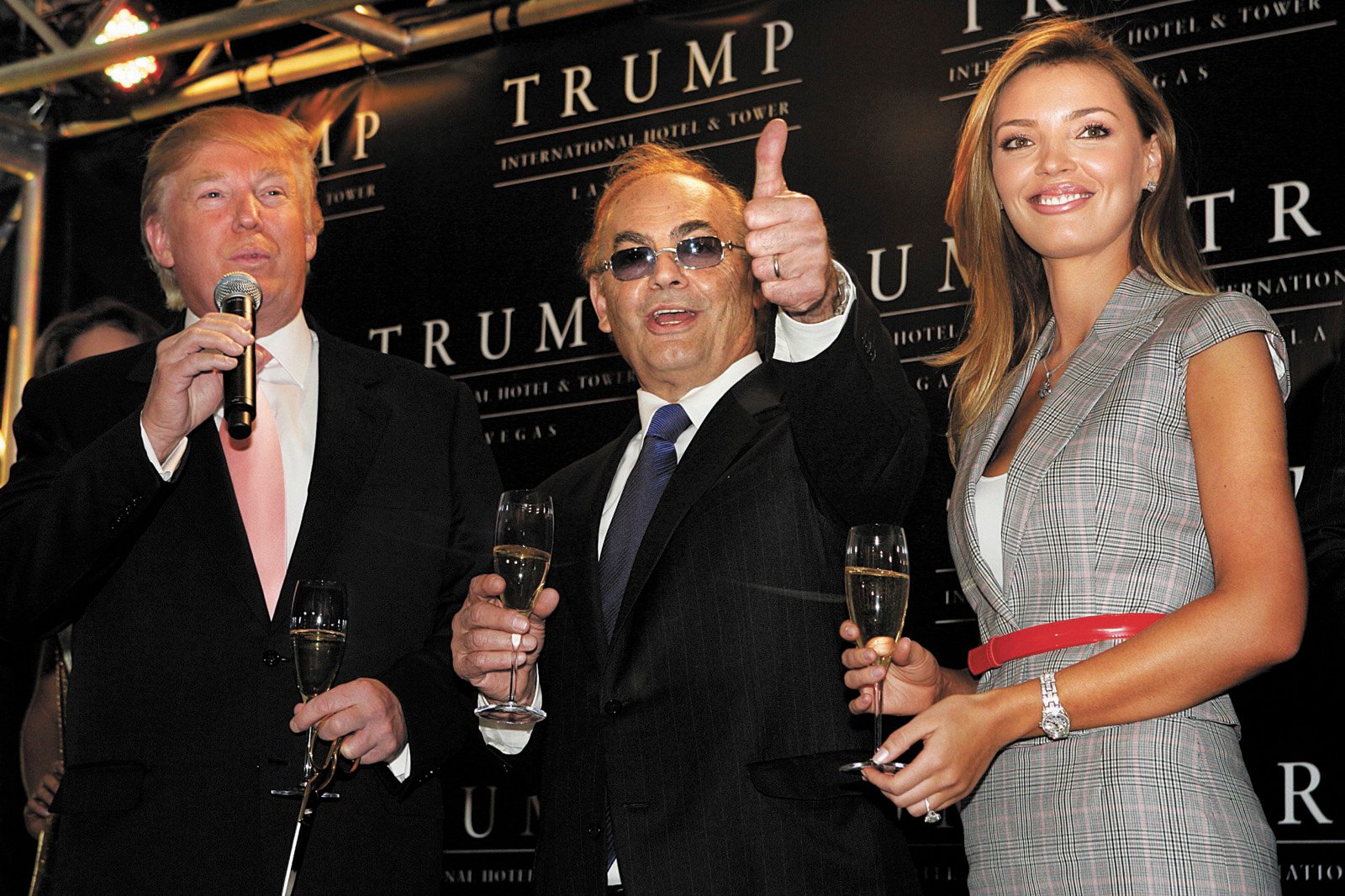 Ruffin and Trump have also worked together, building the Trump International Hotel Las Vegas. This upmarket hotel was built on land near the New Frontier Hotel and Casino.
The tower was so popular that all 1,282 condo units were reserved three years before the project was actually completed.
However, many buyers struggled to purchase the condos because of the 2008 economic crash. When the tower was finished in 2008 the final cost came to $500 million.
Donald Trump himself owns a penthouse on the 61st floor and the tower is still recognizable today thanks to the building's beautiful golden shine which is created by gold-infused exterior glass.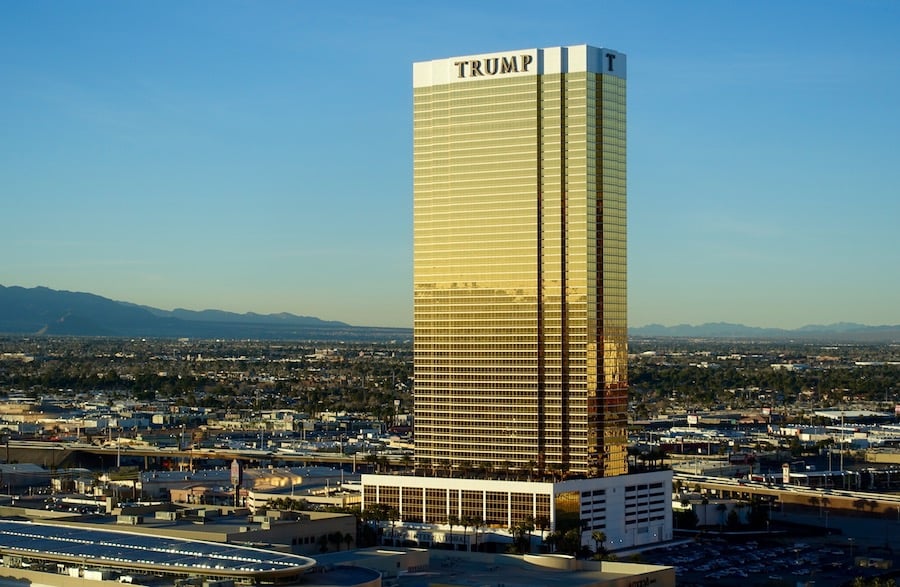 Unsurprisingly, Ruffin has been a big supporter of Trump's two presidential campaigns.
He has lent his private jet to Trump on multiple occasions and has donated heavily, including a one-off $1 million donation to the Make America Great Again Political Action Committee, although this was later refunded.
Other Businesses
Aside from hotels and casinos, Ruffin has many other businesses. These include Harper Trucks, the largest manufacturer of hand trucks in the world.
He also continues to lease his 61 convenience stores and has numerous real estate holdings.
There are currently a lot of rumors that Ruffin is trying to convince the Oakland Athletics to move to Las Vegas.
Sources suggest that the MLB franchise could build a new stadium on the Las Vegas Festival Grounds, an open-air venue near Circus Circus that Ruffin owns.
Ruffin has reportedly met with the team's president multiple times although nothing official has been announced.
Personal Life
Ruffin has been married multiple times and has children by both ex-wife Lynne Ruffin and current wife Oleksandra Nikolayenko.
The three children he had with Lynne are all adults in their late forties or fifties.
His daughter Michelle Ruffin-Stein is the general manager at the Wichita Marriott Hotel and one of his sons, Phil Ruffin Jr. runs Harper Trucks. His oldest son Chris Ruffin is a musician in the Las Vegas area.
The two children Ruffin has had with his current wife, supermodel Oleksandra Nikolayenko, are called Richard William Ruffin and Malena Ruffin. Richard is 12 and Malena is 10.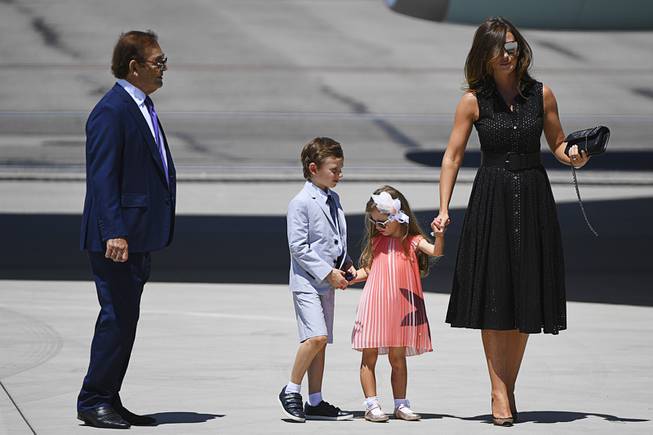 Ruffin has multiple homes but perhaps the most impressive is Primm Ranch, a 15,000 sq. ft. mansion with 10 bedrooms, a 5,000-bottle wine cellar and a casino room.
The property has 10 acres of its own land including waterfalls, pools, and caves.
The ranch also includes a 3,000 sq. ft. detached guest house and an underground, soundproof shooting range.
Ruffin bought the property for $6.7 million, a lot less than the market value of $14.5 million.
It seems that even in his private life, Phil Ruffin cannot help but make fantastic deals.
Lead image: Forbes