Match Made In Heaven: Patrick Mahomes & Brittany Matthews's Epic Love Story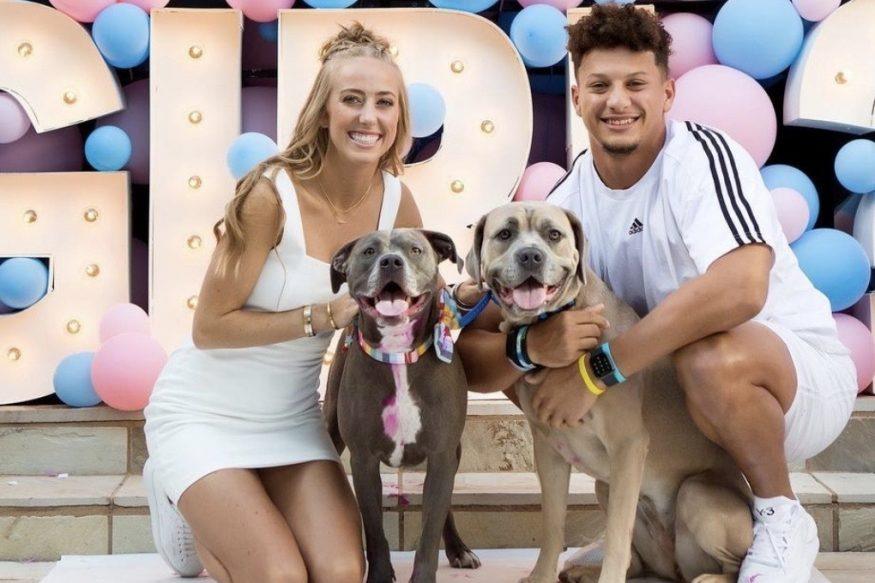 In the uncertain times of Covid it seems that the escapism of fairy tales is more necessary than ever.
How would they pan out though with all these measures in place? Would Cinderella make it to the ball? Would Prince Charming be allowed to wake Sleeping Beauty from her slumber?
Who knows, but needless to say those Happy Ever Afters could be a long time coming.
Thankfully, though, we have a real life, modern love story brought to us by NFL champ Patrick Mahomes and his fiancée Brittany Matthews. We're loving the chance to swoon over this gorgeous, athletic couple and their dreamy romance.
So who exactly is the lovely lady who captured the heart of a nation's sporting hero? Read on to learn everything you need to know about the beautiful Brittany and how the love story unfolded.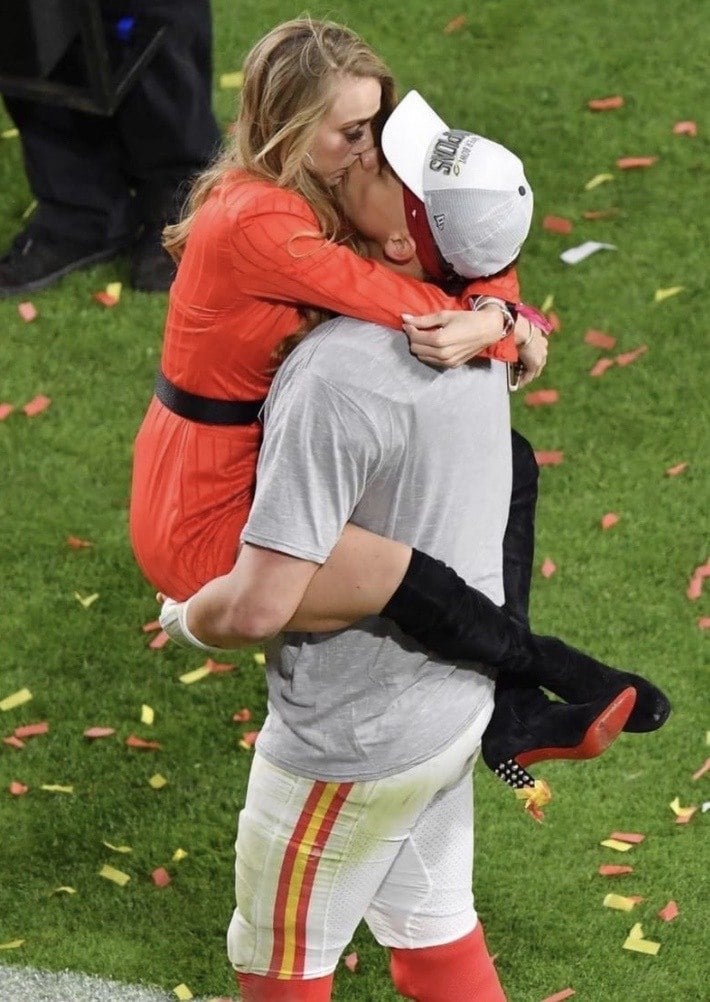 Who Is Brittany Matthews – The Fiancée Of Patrick Mahomes?
Brittany Matthews was born on September 1, 1995, in Texas, where she grew up and attended Whitehouse High School.
The 25-year-old was super sporty at high school, playing on the soccer team, and went on to play at college level too at the University of Texas at Tyler. Whilst on the team for four years she scored 31 goals and made 16 assists.
After graduating she went to play soccer professionally in Iceland. Brittany has a degree in Kinesiology and today runs a health and fitness company where she's able to share her passion and expertise and help her clients develop their dream bod.
How Patrick Mahomes And Brittany Matthews Met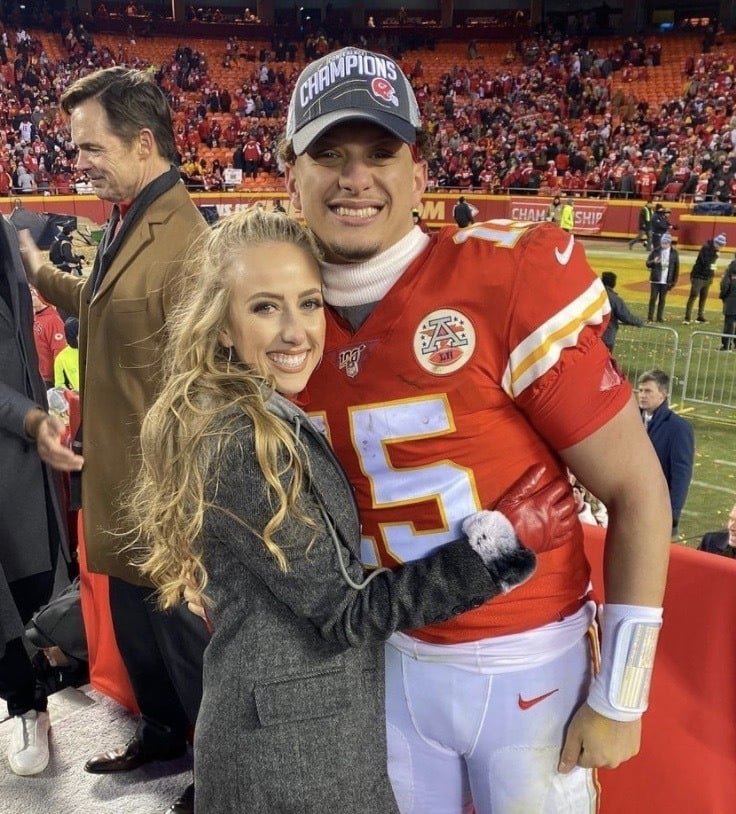 They both went to the same high school in Texas and like all great relationships, theirs began with a deep friendship. According to close sources the pair were good friends for a year before anything romantic happened.
When Mahomes was in 10th grade they began dating after he jokingly offered her a rose and card in the cafeteria on Valentine's Day.
Everyone began chanting, 'Kiss her! Kiss her!', and it clearly worked 'cos here they are, solid as a rock almost a decade later with a sparkling ring and a baby on the way!
In 2013 they went to prom together and don't they look adorable?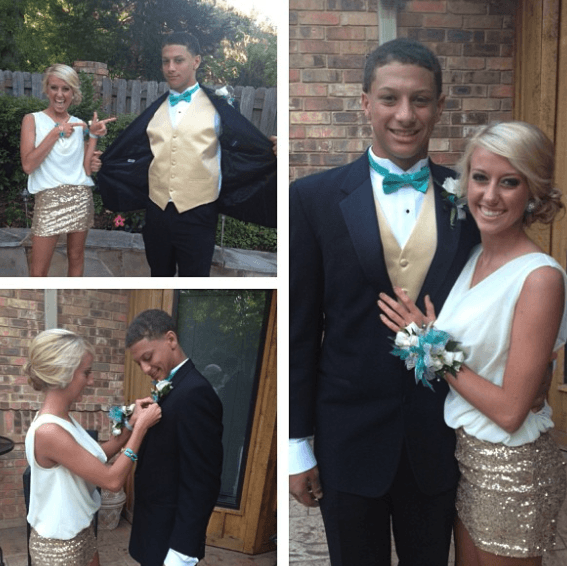 The Proposal
In September of last year, on Matthews's 25th birthday, Mahomes made their relationship status as life partners official and popped the question.
It happened at the Arrowhead stadium where Mahomes was receiving his Super Bowl ring.
Mahomes had set up a room with an ornate and extravagant flower display with lights spelling out 'Will You Marry Me?'.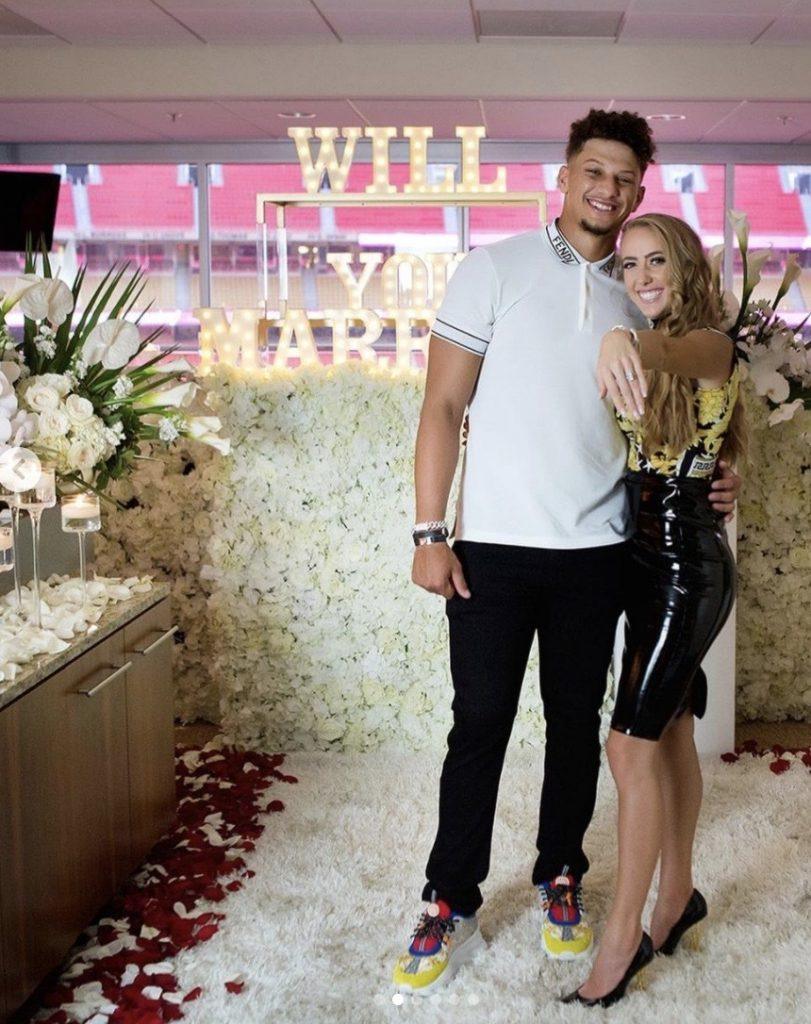 After such a romantic gesture how could she say anything other than a BIG YES?!
The Baby
And less than a month after that, Matthews shared the wonderful news of their baby on her Instagram. A gorgeous pic of the pair with a photo of the scan, captioned with, 'Mom and Dad, taking a small detour to the wedding'.
Just a month after that, on October 21st, the couple told the world they're expecting a girl in an open gender-reveal video on their social media.
They hosted a gender-reveal party on Zoom with close friends and family, with pink and blue balloons up, and had their dogs walk up to them leaving pink paw prints along the ground. They shared this epic vid of cuteness on Instagram.
The dogs, Silver and Steel, have their own page too and they got in on the action, posting a shot with the caption, 'We're getting a little sister, and we can't wait to be her best friend!' So sweet.
Then in December, Mahomes's family hosted a beautiful, pink-themed baby shower with Matthews's closest friends. Mahomes was away at a game but there was still plenty of joy and love at the big day.
Her best friends also flew in to celebrate after all quarantining – to keep the party Covid-19 secure.
Matthews looked beautiful in a pink, plunge neck dress and heels and there were copious amounts of pink balloons everywhere.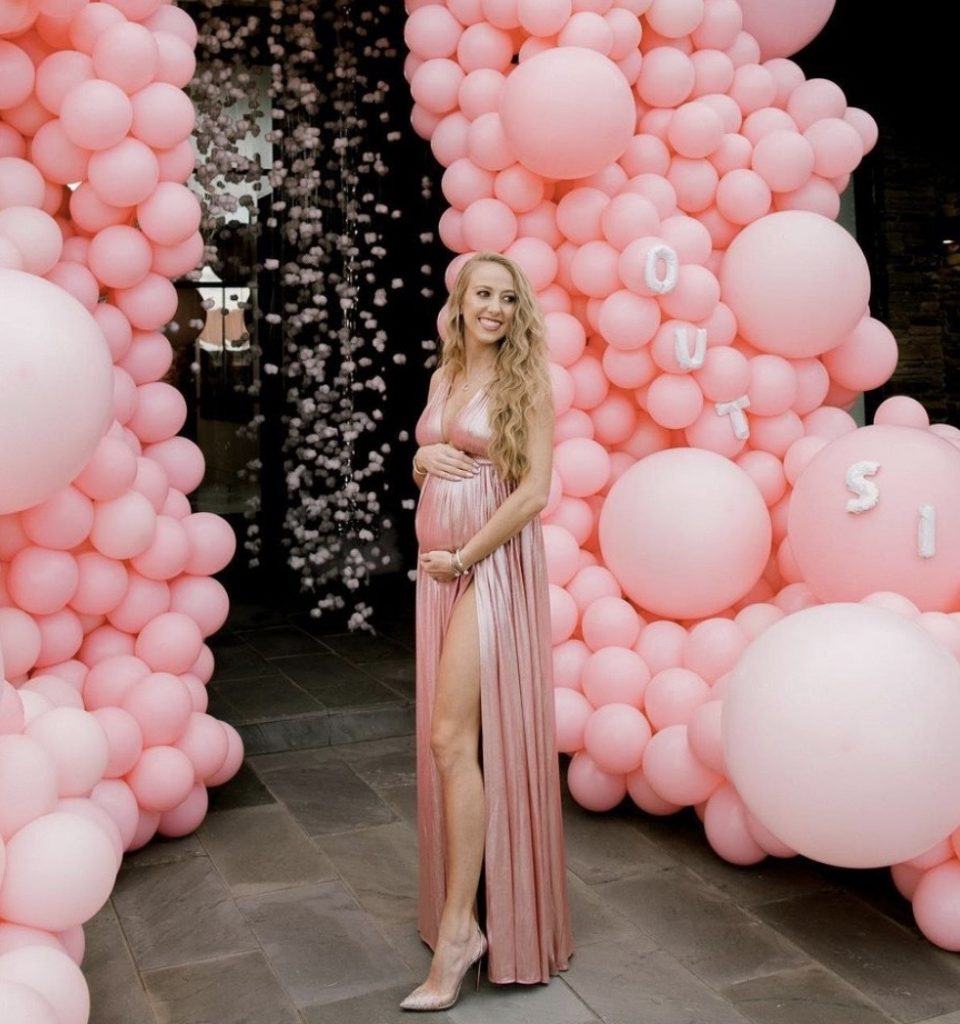 Whilst there's no definite due date that we know of, we know it could be any day soon… Mahomes told reporters he hopes that she will hold off until after the Big Game!
As for names, we're no closer to knowing what the couple will name their darling but social media has been helping out.
For girls, suggestions have included Darla and for boys, Hunt and Rush. For more obscure choices, someone piped up with Hummus and Four.
Only time will tell…