The Amazing Story Of The Grandma And The Longest Craps Roll In History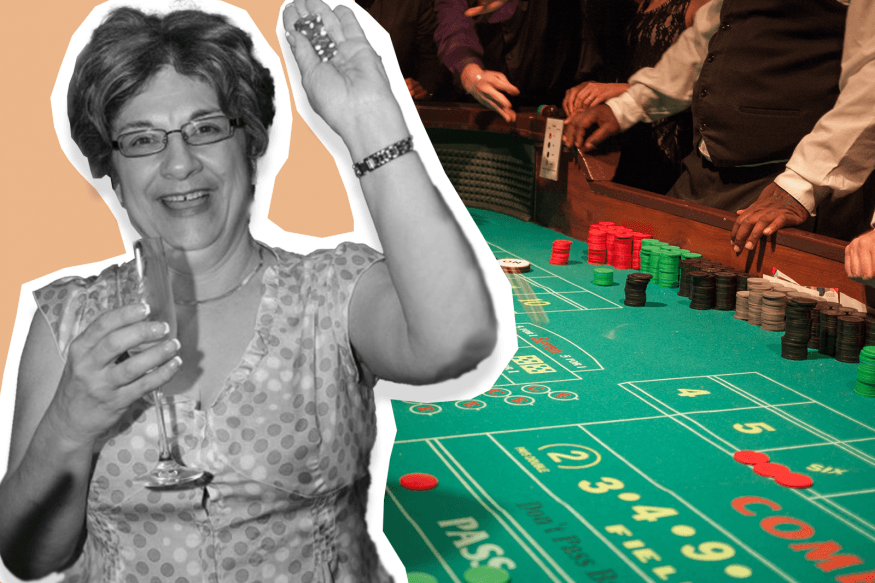 Ever wondered who holds the record for the longest craps roll ever? It might not be who you'd expect.
One of our favorite ever stories is that of Patricia Demauro, a grandmother from Denville, New Jersey, who smashed the record for the longest 'Golden Arm' – that is, when craps players roll the dice for over an hour without losing.
Never heard of Patricia? You're in for a treat. Luck be a lady…
The Longest Craps Roll In History
Patricia Demauro is everyone's favorite grandma gambler.
Back in May 2009, the craps conqueror reportedly rolled 154 times – including 25 passes – in four hours and 18 minutes. A world record!
She brought her craps A-game out at none other than the Borgata Hotel Casino and Spa in Atlantic City, so duly hit the headlines for her feat.
By doing this, the unlikely hero beat the record set by Stanley Fujitake in 1989. He had rolled 118 times for three hours and six minutes.
So not only did Demauro take down the original trailblazer, but she also ended a 20-year record.
Demauro's record for the longest craps roll ever also made sure she cemented her place in the iconic dice game's hall of fame.
Or specifically, she joined the 'Platinum Arm Club', which honors players who roll for 90 minutes, or 60 minutes plus on two or more occasions, without 'sevening out'.
How She Smashed The Record
Demauro represented gambling grandmothers everywhere, when she allegedly rolled up at the Borgata with a buddy and just $100 in her pocket.
It took the – reportedly – casual gambler just over four hours to make the dice game look like a round of dominos, breaking the world record for consecutive rolls in craps.
Yep, 154 rolls without losing took her clear of Fujitake and into a league of her own.
It's said that as she drew the crowds, she also drew the watchful eye of casino staff, but once her hot streak ended she was celebrated with Champagne.
Now etched into casino folklore, it's though Demauro's odds of achieving this feat (since we're talking gambling) were one in 1.56 trillion. Not bad, eh?
Some would say it was beginner's luck, others natural skill.
We'd say she had her fair share of both! And hopefully, a whole load of fun, too.
How Much Did Patricia Demauro Win?
The exact amount that Demauro won at the craps table is unknown.
Neither the casino or the record breaker have, as far as we know, chosen to disclose the numbers.
In fact, Demauro declined to reveal how many dollars she walked away with. But it seems likely that her winnings were at least in the thousands, potentially up to the millions.
Some estimates claim her crown was worth $180,000 in the end. But as we're not privy to the amounts she wagered, it's tough to say.
At the very least, her hot streak could have meant a good day at the table for her fellow players and dealers.
And all the more impressive being that Demauro claimed it was just her second time playing the game.
Where Is She Now?
After all the applause, the crowds and the Champagne toast to Demauro's success, what happened?
Some sources say she used her winnings to take her grandkids to Disney World, while also treating her friend – who apparently advised her – to a celebratory dinner.
It seems as though, despite returning to her lucky table to watch just a few days later, Demauro didn't roll the dice again.
It's now been over 10 years since the senior star of Atlantic City caused such a stir. And, as far as we know, nobody else has yet been able to beat her record.
Another must-read story:
Lead image: 'Craps' by Chris Martin/Flickr, CC BY 2.0, edited by Casino.org