Wynn Resorts Board Member Blames Elaine Wynn for Failing to Disclose Her Ex-Husband's Alleged Sexual Misconduct
Posted on: April 4, 2019, 10:33h.
Last updated on: April 4, 2019, 10:33h.
Wynn Resorts board member Patricia Mulroy told the Massachusetts Gaming Commission (MGC) this week that a certain amount of blame rests on Elaine Wynn in regards to her former husband's alleged sexual misconduct.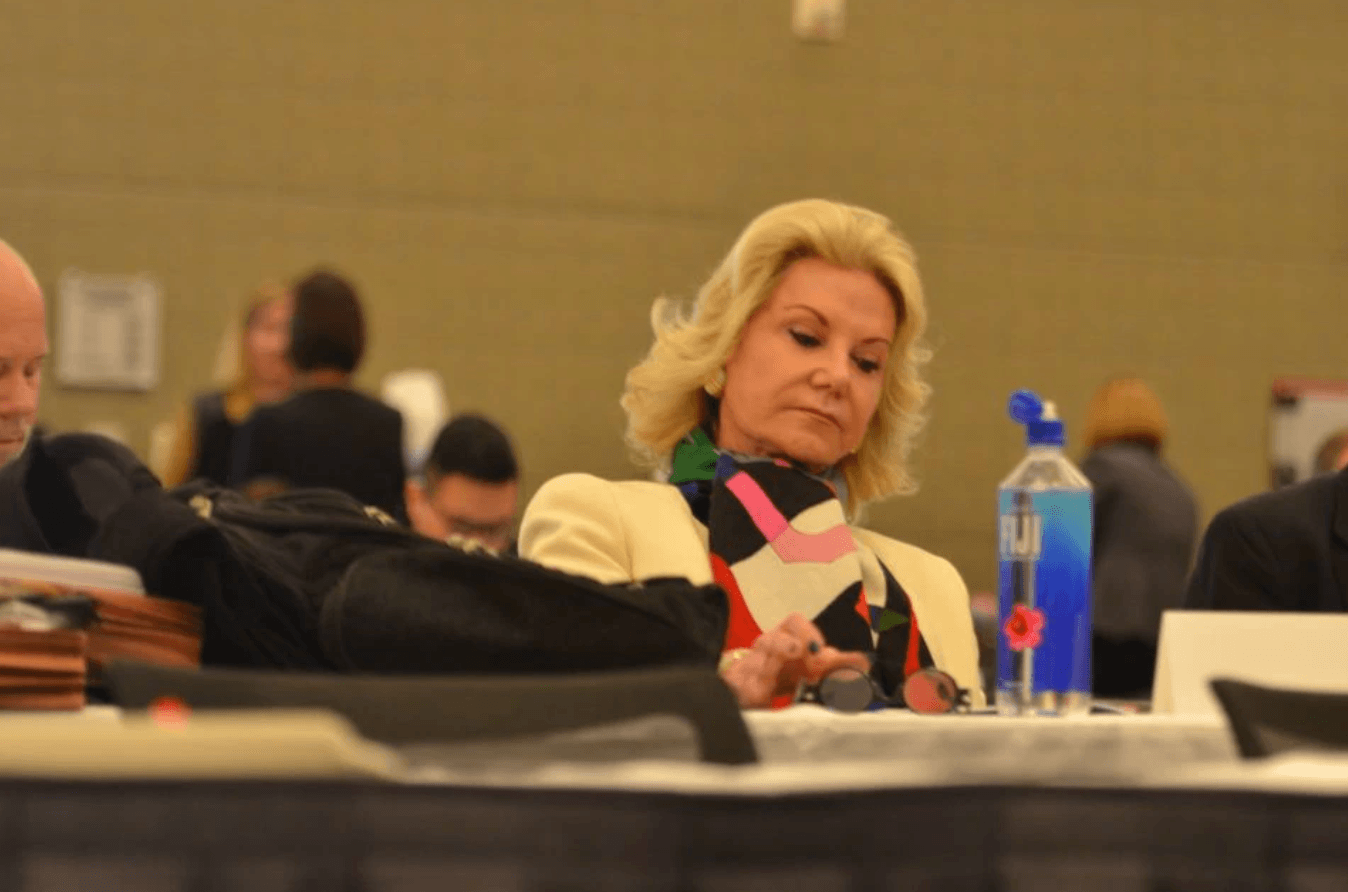 It wasn't the only bombshell testimony on Wednesday: Wynn Resorts CEO Matt Maddox admitted the company and himself were in denial after the Wall Street Journal first exposed the alleged actions of the casino operator's founder and CEO in January of 2018.
The MGC is holding hearings to determine whether Wynn Resorts remains suitable to possess a casino license in the state. Its $2.6 billion Encore Boston Harbor integrated resort is set to open in June. The state agency wants to know whether the company purposely concealed knowledge of its founder's alleged misconduct during the 2013 bidding process for the $85 million permit.
On Wednesday, Mulroy said Mr. Wynn's former wife Elaine is partially responsible for the supposed coverup.
"Everything was seen through the filter of litigation and animosity to Mrs. Wynn," Mulroy said. "I could kick myself from here to China that I didn't speak up, that I didn't say who cares who's making the accusation. I let myself get sucked into the vortex of that vitriol. I am furious at myself."
Mulroy joined the Wynn Resorts board in 2015.
The MGC's Investigations and Enforcement Bureau found in its probe that Wynn executives were indeed aware of the alleged sexual misconduct during its bidding. Mr. Wynn maintains that he never acted inappropriately with female staffers.
He has, however, admitted to paying a manicurist $7.5 million after she claimed he raped her. In disclosures revealed this week, the billionaire said it was consensual intercourse.
Maddox Criticized
CEO Matt Maddox assumed the role following Mr. Wynn's resignation in February of 2018. A longtime protégé of the casino tycoon, the chief executive had the difficult task of handling damage control at one of the largest gaming and hospitality companies in the US.
This week, Massachusetts gaming regulators panned his performance. Commissioner Gayle Cameron asked the CEO what specifically has changed at Wynn Resorts to better combat alleged sexual misconduct.
You could not tell us now with the new policy what was enhanced," Cameron stated. "They're very generic enhancements."
MGC Chair Cathy Judy-Stein asked Maddox if he had read the agency's investigative findings. He said he did, but added, "It's time to move forward and move on. I tend to not focus on the past but try to fix the future. It's just my style."
Fine Looming
If the MGC revokes Wynn Resorts' license, the future of Encore Boston Harbor, thousands of jobs, and millions of dollars in taxes and regional economic benefits would be thrown into jeopardy. That's why analysts believe the likelier conclusion of the state's investigation is a substantial fine.
In its own probe, Nevada gaming regulators found that executives and upper management at Wynn Resorts became aware of Mr. Wynn's alleged wrongdoings on at least seven occasions. However, those individuals did little in response.
The Nevada Gaming Commission subsequently levied a record $20 million fine on the company, but allowed Wynn Resorts to maintain its coveted gaming licenses.