Okada Sues Wife and Children to Regain Control of Family Gambling Empire
Posted on: July 3, 2017, 09:10h.
Last updated on: July 3, 2017, 09:11h.
The Okada family is gambling royalty in Japan, and they appear to have descended into a dynastic power struggle over control of their vast business empire.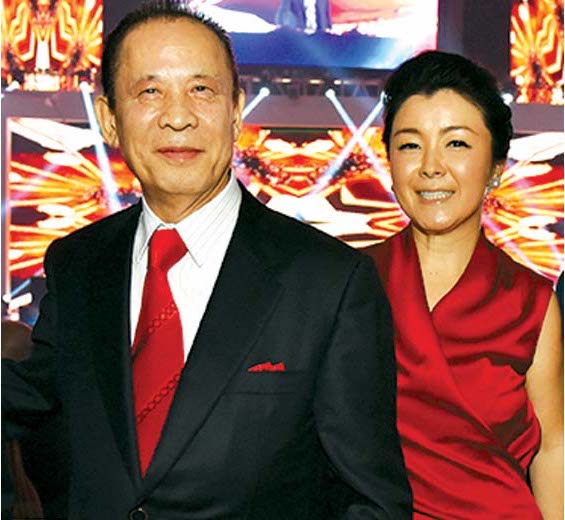 Reuters reported Monday that patriarch Kazuo Okada, 74, is suing his son, daughter, and wife to wrestle back control of Okada Holdings, the corporate parent of Universal Entertainment, a pachinko, slots, and casino equipment manufacturing company he founded in 1969.
Okada owns just 46.4 percent of Okada Holdings, having ceded shares to his children, who now own a combined 53 percent controlling stake in the company.
Universal Entertainment is the cornerstone of Okada's $2 billion fortune. Okada Holdings maintains a 67.9 percent stake in Universal, which booted Okada as a board member in June.
Universal also owns Okada Manila, a $2.3 billion casino resort that opened in the Philippines in December, and has been central to allegations of impropriety against Okada.
Boardroom Coup
In an apparent boardroom coup on May 12, the gambling mogul who invented the "near miss" for slot machines was "completely blindsided," he said, when the board ousted him
Then, on May 23, according to public filings, the Universal Entertainment board informed Okada that he was being investigated for the misuse of company funds.
Universal's president Jun Fujimoto reported to the JASDAQ Securities Exchange that the company had reason to believe that their former chairman may have committed "fraudulent acts" relating to an "irregular" transaction in 2015 of more than $17 million designed to "achieve personal benefit for Chairman Okada."
Okada dismissed the allegations as "nonsense" to Reuters, saying the transaction was a director's loan used legitimately to expand junket operations for the Okada Manila, with repayment not due until November.
"That contract is still active" he said. "There is no problem."
Family Counseling
Okada said the decision to sue his family came, in part, from a desire to speak to his family. He said he has not seen his son Tomohiro in two years, and believes the family feud has stemmed from his son's belief that he was not being paid proper dividends for his stake in Okada Holdings.
"Unless I sue there will be no opportunity to talk," Okada said. "The reality is, I am in a losing position in terms of voting rights."
Okada said he believes his estranged daughter Hiromi can be reasoned with, though he admitted he did not know her whereabouts. He hopes the lawsuit will prompt a judge to order negotiations between the Okadas, he said.
On Thursday, Universal Entertainment announced that Okada's 43-year-old wife, Takako, who is not the mother Tomohiro and Hiromi, had been reappointed to the board, where her role will include running her husband's art gallery and advising the company on international business.
Okada said he could not forgive Takako for her betrayal.
Similar Guides On This Topic