Rank Group Fined Six Figures for Allowing Problem Gambler to Blow $1.3 Million in a Single Day
Posted on: October 11, 2018, 11:50h.
Last updated on: October 11, 2018, 11:54h.
The UK Gambling Commission (UKGC) has levied a £500,000 ($661,000) fine against the Rank Group for failing to help a high roller, a problem gambler who lost £1,000,000 ($1.3 million) in just 24 hours.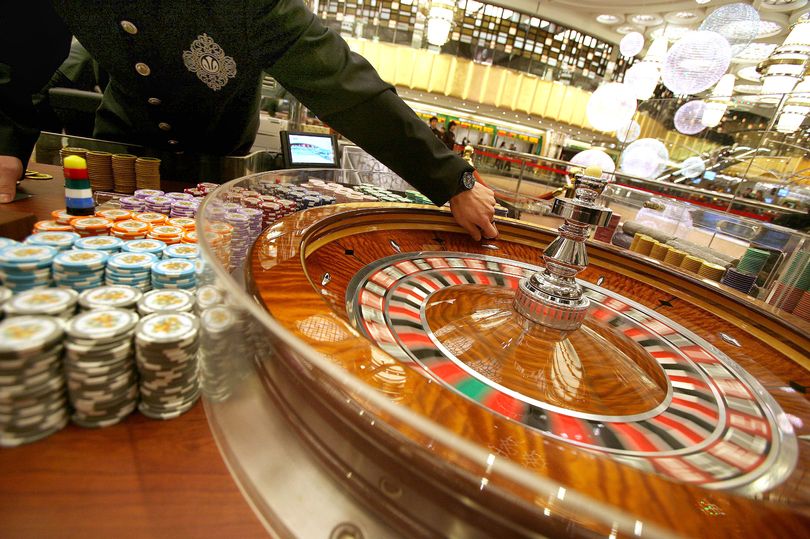 According to the regulator, the Rank Group fell "into the trap of thinking VIP customers don't experience difficulties."
The Berkshire, UK-based operator owns 55 properties under Grosvenor Casino brand, as well as Rank Interactive online casinos, and it was in the latter category that the whale lost his money.
According to the commission, the group made numerous mistakes in how it dealt with this particular VIP problem gambler, including:
Failing to reach out to a customer showing problematic symptoms

During a period of self-exclusion, a Grosvenor Casino manager visited the player's overseas home for casino networking purposes

Failure to follow regulations around giving player credit
"No matter how wealthy customers are, operators still need to monitor them effectively to ensure they aren't showing signs of problem gambling," executive director of the Gambling Commission Richard Watson said in the decision.
Casino Suit House Call
Regulators took particular exception to an in-person visit made to the customer while he was on a self-imposed gambling sabbatical.
Self-exclusion policies allow customers who are having issues controlling their gambling habits to ask the casino to deny them access for a set period of time. But the UKGC's review found that a casino executive with Rank visited the customer's overseas home in an unnamed country during one of those periods in 2016.
And they say it wasn't to offer help: it was part of a promotional networking tour. The executive even requested that Rank reinstate the customer, but his superiors declined the appeal.
It is certainly not appropriate to visit customers during a period when they are self-excluded," Watson asserted.
Once the self-exclusion had expired, the customer then asked to be given online credit. And despite Rank's policy against awarding customers online credit, the request was granted.
The player then went on to lose that money — some $1.3 million — over a period of just 24 hours.
Rank was slapped with a $661,000 fine, and the regulator says the fine could have been even bigger had the company not self-reported its transgressions and been "open and transparent during the investigation."
'Relentless Escalation'
The commission isn't bluffing. Its recent history suggests it's serious about stamping out this type of behavior by casino operators.
Last year, 888 Holdings was slapped with a record $10 million penalty after the UKGC discovered a bug in the operator's system which permitted self-excluded gamblers to keep on playing. Sky Bet and 32Red were also hit with $2.7 million and $1.3 million fines respectively: for failing — or enabling — self-excluded gamblers earlier this year.
The UKGC is letting operators know it's not letting up when it comes to toeing the regulatory line for those in the casino industry.
Earlier this year, new CEO of the commission Neil McArthur warned that gaming operators will face "relentless escalation" in fines unless they start doing a better job of meeting their obligations to keep players safe.