Texas Casino Cruise Keeps Sailing Despite Hurricane Harvey
Posted on: August 30, 2017, 01:00h.
Last updated on: August 30, 2017, 02:06h.
Texas casino cruise ship Jacks or Better based in Galveston, less than an hour southeast of Houston, is continuing operations despite much of the surrounding region devastated in the aftermath of Hurricane Harvey.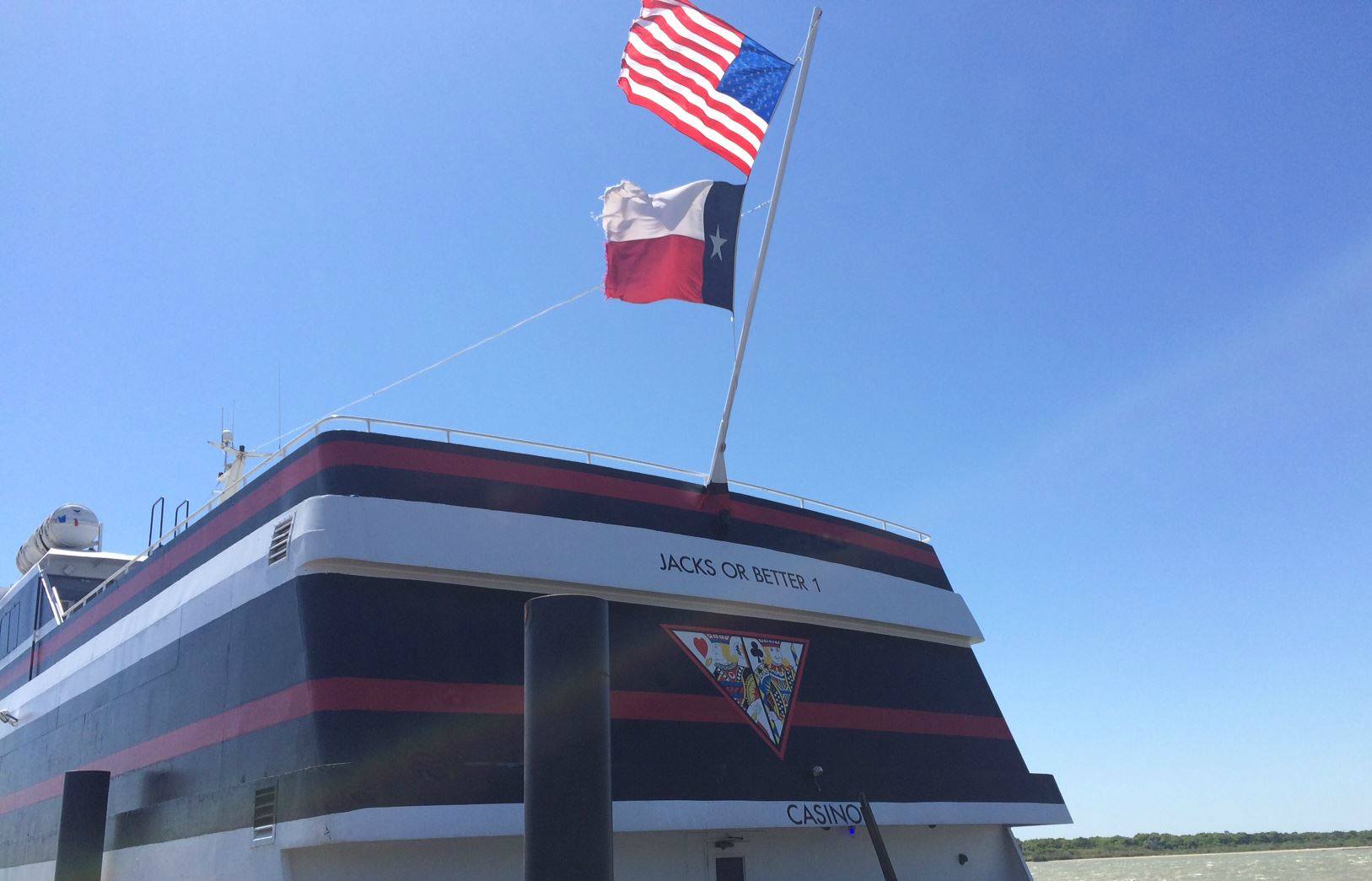 Commercial land-based gambling is illegal in Texas, as is poker, ironic considering the most popular format is called Texas Hold'em. Jacks or Casino floats away from Galveston, and once 9.1 miles offshore in the Gulf of Mexico, Texas law no longer applies and cards get in the air and the slots start spinning.
In a statement posted to Facebook, the casino company said it's received many inquiries regarding casino trips in the wake of the Category 4 hurricane that has claimed the lives of at least 30 people.
"Most people want to just getaway [sic] for a little bit," Jacks or Better explained. "We would like to offer some level of normalcy during this tough time. We will be going out Saturday at 10:30 am and then again at 6:30 pm … as long as weather permits."
The statement ends with how guests can make reservations for the charters.
Gambling Must Go On
Considering the nation is scrambling to provide aid and relief to the millions impacted by Hurricane Harvey, it might seem a tad odd that the Texas casino cruise ship is carrying on with its gambling operations. The Houston metropolitan area received between 30 and 52 inches of rain, making it the wettest hurricane in Texas history.
It's estimated that only 15 percent of homes in Houston carried flood insurance, meaning many find themselves homeless this week. Moody's Analytics is forecasting up to $50 billion in total damages caused by the hurricane.
But Galveston, about 50 miles from Houston on the Gulf of Mexico, was largely spared.
"Galveston was not directly hit and we do not have catastrophic damage of any kind," Get Hooked Charters said, a local fishing company that docks in the same basin as Jacks or Better. "Houston is damaged and our hearts go out to all Houstonians affected. The island is unscathed and in good shape."
Getting to Galveston, however, is a different story, as road closures around Houston largely prevent travel south of the city.
PR Nightmare
Jacks or Better opened in April of this year, and it didn't take long for the casino cruise to run into controversy. Just a little more than a week into operation, the ship crashed into a jetty while returning from its evening charter.
In response, the company seemingly asked its Facebook followers whether the captain at fault should be terminated. "Jacks or Better Casino must make a decision before we reopen on April 28. Should we reinstate Captain David Kendrick or should we fire him?" the post asked.
Owners later walked back the question after followers expressed disappointment in determining an employee's fate on social media. "Our aim was to see if passengers and patrons had a comfort level with Captain Kendrick at the helm. The poll was never intended to sway management's decision."
Captain Kendrick remains with the casino.