Wayne Newton Opening Casa de Shenandoah in Las Vegas to Public Tours
Posted on: September 19, 2015, 10:00h.
Last updated on: September 18, 2015, 03:32h.
Iconic performer Wayne Newton has found a creative way to solve some of his financial woes: the singer who's been gracing Las Vegas' stages for upwards of fifty years is now opening his Sin City home to tourists. It will be the first time Newton has opened his famous Las Vegas estate, known as Casa de Shenandoah, to the public.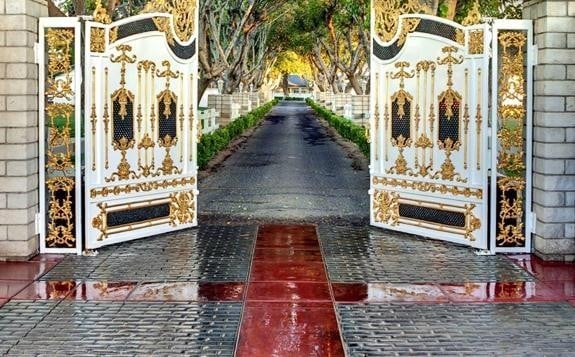 For several years, the estate has been part of a contentious battle between Newton and his investors, a fight that had resulted in the property being put up for sale last year. But according to the singer, those fights have been put aside, offering fans the opportunity to take a look at one of Las Vegas' most famous, and some would say most over-the-top, residences.
"The entire property is ours," Newton said. "We've leased it for more years than I'll ever see, and with the right and predetermined figure, which I can't go into, should we decide that we wanted to buy it back, that's the figure and it's a done deal."
Love of the Common People
The estate covers a wide range of properties, including eight residences, two barns, and a nature habitat. There are also three horse arenas, which could be used to showcase the 60 Arabian horses owned by Newton.
For those interested in taking a tour of the estate, the journey will begin across the street at the Casa de Shenandoah Visitor Center, where guests will watch a short film about Newton and the property. From there, guests can board a custom shuttle that will take them through the golden gates and through the estate.
Tourists will be able to view Newton's private jet, browse his collection of rare automobiles, and look through memorabilia highlighting not only his own career, but that of many friends in the entertainment industry, including Elvis Presley and Frank Sinatra. The tour is self-paced, with guests likely to spend anywhere from 90 minutes to four hours exploring the premises, depending on their interests and whether they have purchased upgraded versions of the tour package.
Remember When
Newton first became a part of the Las Vegas scene in 1959, when he began performing at the Fremont Hotel as a teenager. By 1966, he had purchased the first five acres of the property that would become Casa de Shenandoah; a decade later, the estate was completed.
The tour itself is hosted by Newton, though visitors shouldn't expect to be personally guided through the estate by the Midnight Idol. He appears on the tour via recorded video clips, allowing him to impart information throughout the many exhibits on the estate.
Don't Let the Good Life Pass You By
Newton is best known for his decades as one of the most popular entertainers in Las Vegas, first discovered when he was only a child. His most famous performance may be that of his signature song Danke Schoen, while his biggest Billboard hit was 1972's Daddy, Don't You Walk So Fast.
Over the years, Newton has also been embroiled in several financial controversies. In 1992, he filed for bankruptcy in order to reorganize his debts, which reportedly totaled about $20 million.
In 2005, the IRS sued Newton, alleging that he and his wife owed the government more than $1.8 million. However, the entertainer disputed the charges, with one lawyer saying that he believed the IRS actually owed money to Newton instead.