These Are Officially The Weirdest Vending Machines Around the World
Here at Casino.org we love looking into the weird and wonderful goings on in the world.
We've already looked at the 10 weirdest jobs ex-footballers went on to have and the 10 weirdest Olympic sports of all time. And now we're looking at the most bizarre vending machines around the world.
When you think of vending machines you might think of grabbing that guilty midnight snack or a sweet pick-me-up mid-morning. A Snickers bar or a packet of potato chips are pretty standard.
But we've taken a look into the wonder of convenience buying to find way more than just potato chips. We reckon you'll be just as intrigued as we were…
Lettuce – Japan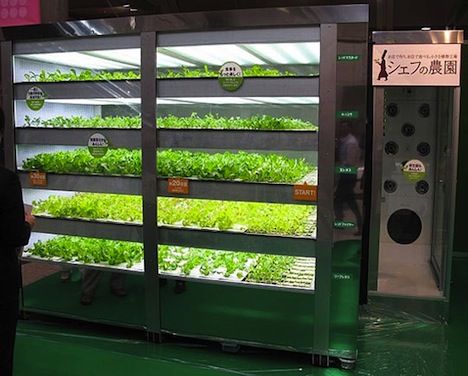 Not all vending machines have to be about fast food, this is more like a fast garden! Fresh lettuce at the tap of a button 'cos this vending machine grows the lettuce. It's self-producing.
Using fluorescent bulbs these greens don't need sunlight and the vending machine churns out 60 heads a day – that's about 20,000 a year. No excuse to not get your five-a-day now.
Champagne – Florida, USA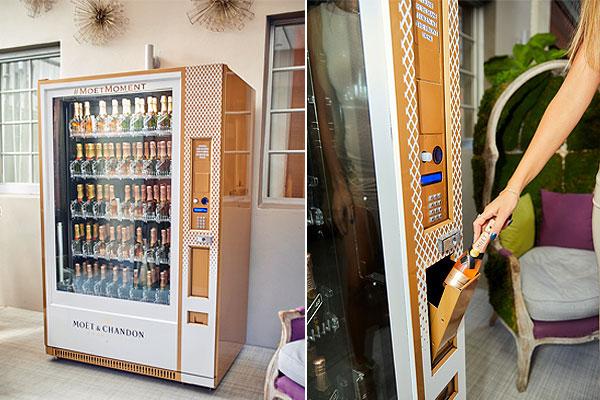 Convenience and luxury don't seem to go together but this vending machine in Florida matches the two concepts perfectly. That's right, you can get yourself some of the French bubbly à la Moet & Chandon that stars and high rollers alike love to sip.
Sure we're used to that fizzy sensation from vending machines when you grab a can of soda, but this takes things to a new level. For those of you thirsty for the finer things in life, look no further, this one's for you.
It'll set you back about $30 and you'll need to buy a token from reception at the Lennox Miami Beach Hotel in order to get your hands on one. With the bubbly safely delivered out to you the staff at the hotel will provide you with flutes so you can sip in classy style.
Live Crab – China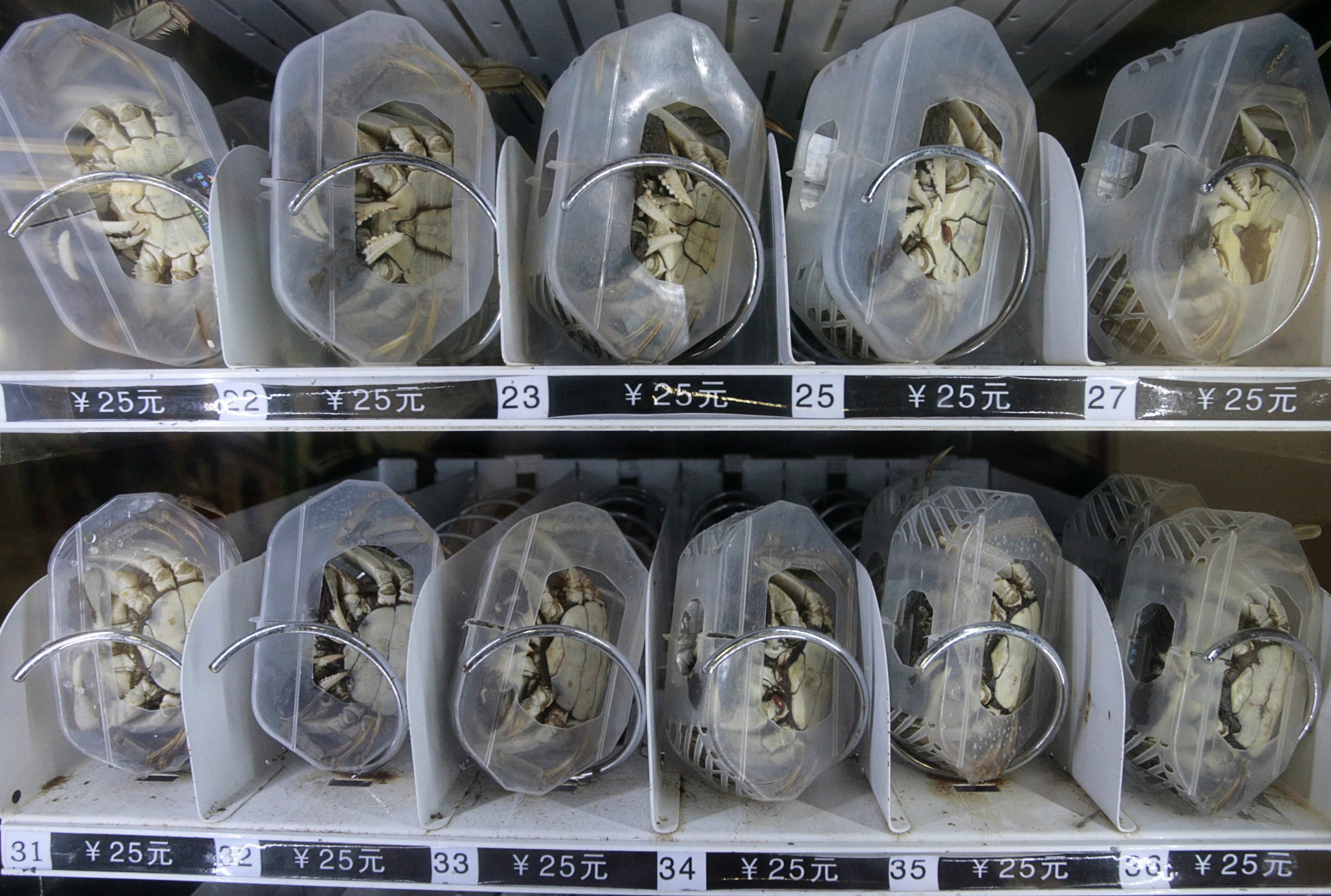 When you get that shellfish craving in the middle of the night and all the shops are shut, what are you to do? Get yourself over to one of the live crab vending machines in Hangzhou, that's what.
For just $3.27 you can get a crab along with the vinegar and ginger tea to go with it as easily as a chocolate bar.
The crabs are kept in hibernation mode as the vending machine's set to a temperature of 5-10°C so they'll be alive but sleeping when you get them out.
This venture was tried out about 10 years ago in another part of China and the packaging of the crabs was called a 'Crab Villa' as it protected their shape so no legs were broken and they didn't suffocate. The 'villa' was ok to throw in the boiling water too so no risk of being pinched.
Pizza – Japan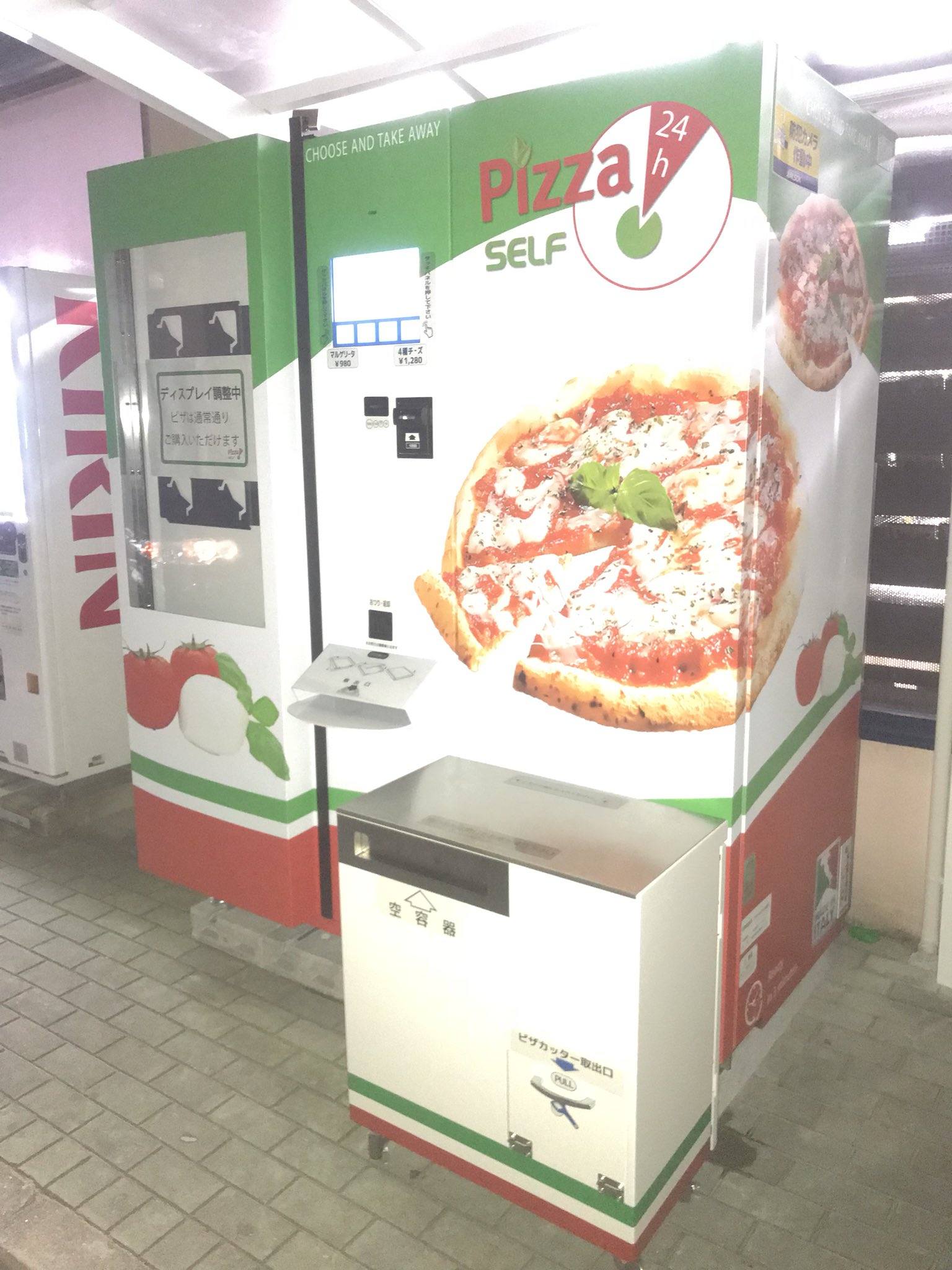 Pizza is the pride and joy of Italy but Japan wants a slice of the action all night long.
For less than $12 and in just 5 minutes you can get a hot pizza with a few clicks in the city of Hiroshima. Seems like magic, right? Maybe it is.
You can choose from two flavours – margherita or a four-cheese – and once you've selected what you want, the warming aroma of cheesy pizza will fill the air.
Even if you're not convinced of the taste, it's still worth checking out for the spectacle.
Mashed Potato – Singapore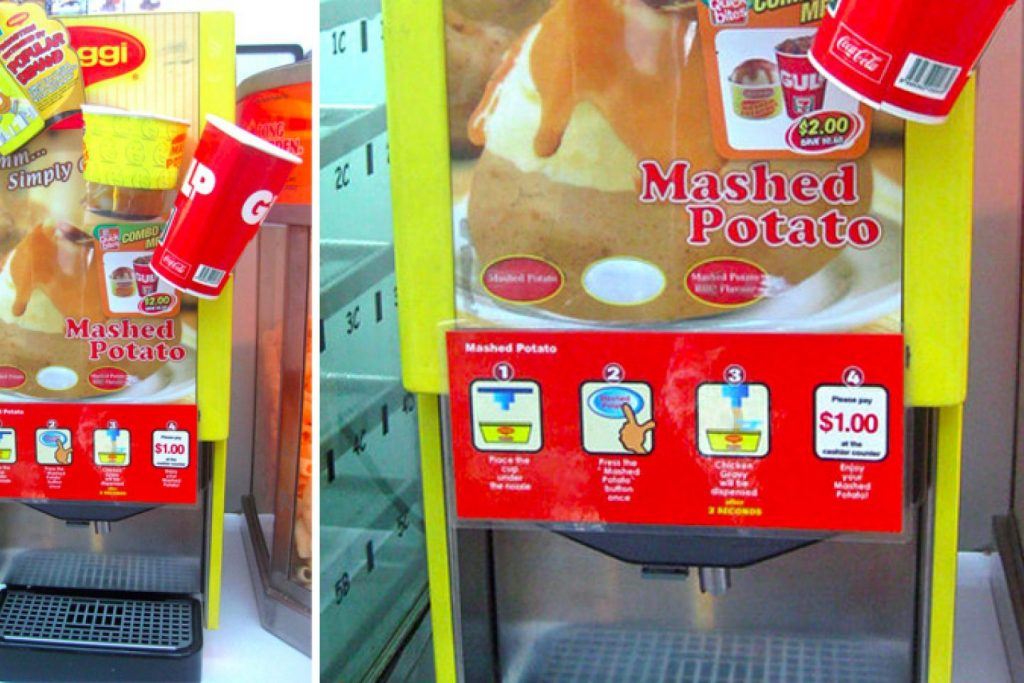 Mashed potato was always something the dinner ladies at school managed to mess up, always making it so lumpy. So, when we heard about this vending machine in Singapore offering mash we thought it was a bold move.
It's proving popular though and much less lumpy than our school days, thankfully. Served with chicken gravy, the mash is so smooth you can drink it through a straw.
Not sure how I feel about that…
Cigarettes – Casinos all over the world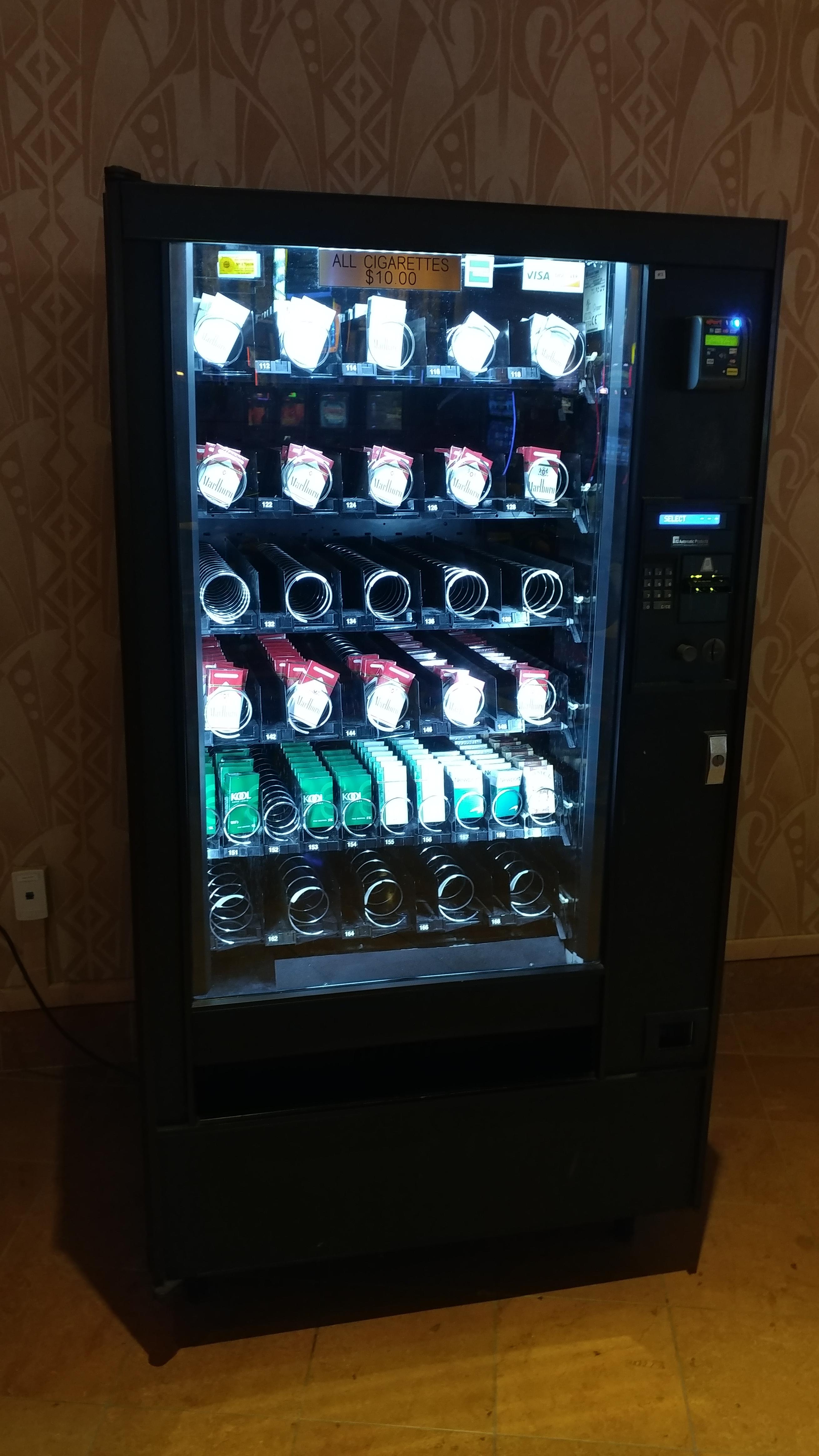 So not all of them are weird, but they are wonderful (depending on your stance on smoking).
Casinos are smart and they know that if there's one place you're going to want to smoke, it's with a drink in one hand, and chips in the other.
Most casinos will have vending machines that sell you tobacco sticks at an extortionate rate just because they can! But not in the UK, as of 2011 they've been banned.
Vegan Food – Melbourne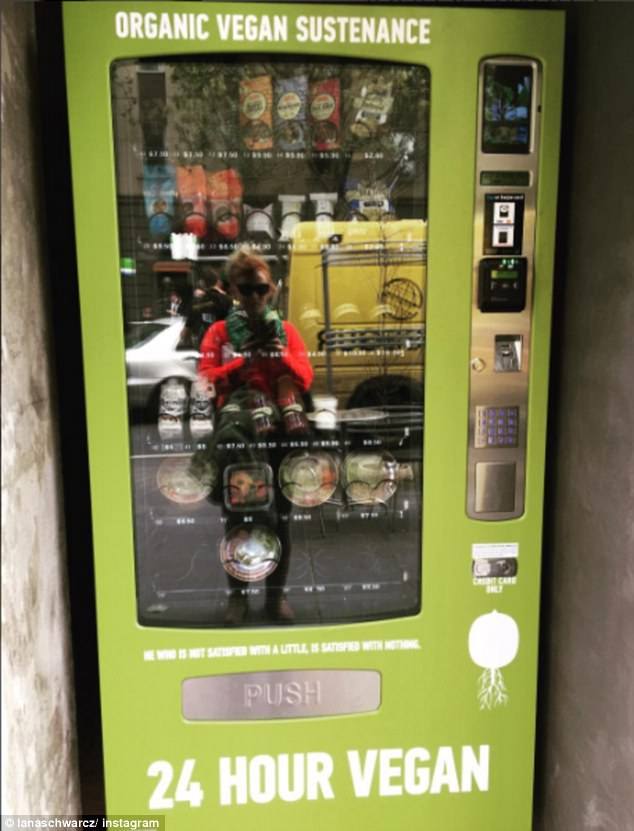 Trying to be good, but need to eat on the go? Melbourne's got you covered with their awesome vegan vending machine offering you healthy treats like kombucha, organic salads and green juices.
Never again can you use the excuse of grabbing something naughty on the go on the lack of healthy options. This is a health machine serving up goodness day and night.
The best news? It takes cash AND card.
Caviar – Beverly Hills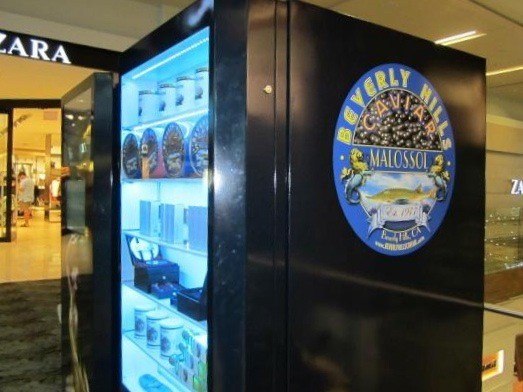 So yes, Beverly Hills in LA is renowned for its elite inhabitants. It's a playground of the rich and famous so what kind of vending machine would go down well in this neighbourhood? A fancy one, duh.
And this vending machine really is fancy. You can get caviar, escargots, blinis, Italian truffles, and flavoured salts with mother of pearl plates and spoons. Wow.
If caviar's your big thing you're in luck. This vending machine stocks many types, including a red salmon caviar for your pet! And no need to worry if you're nowhere near a cooler, the boxes it comes out in will keep your caviar chill for three hours.
Sexual Health Items – Venice, Italy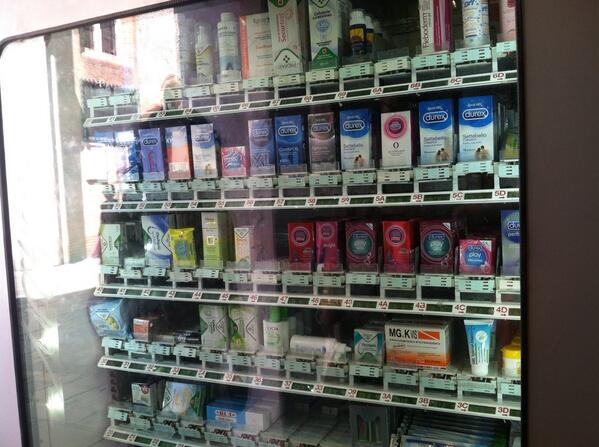 If you're in Venice and you're looking for condoms, lube or pregnancy tests, the pharmacies aren't going to be of much use. You won't find any, anywhere.
Instead, you'll just need to wander down one of its streets on the lookout for a vending machine. They contain a whole host of sexual wellness products.
Just watch out for any nosy passers-by…
Canned Bread – Japan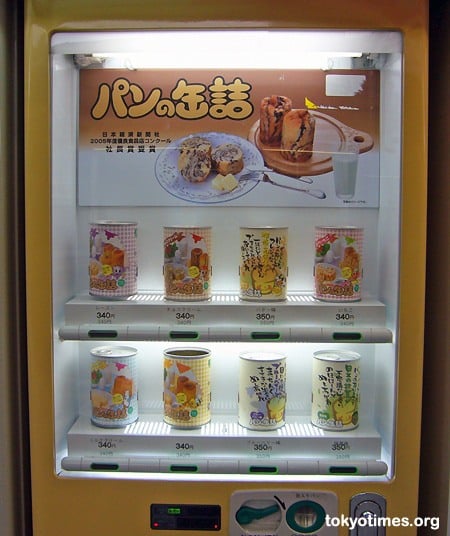 Whilst bread might be a staple for a French person, have they ever thought about swapping out the fresh for the canned?
In Japan, this vending machine will give you doughy goodness straight from a can and in great flavours too. We're intrigued by the green tea and milk variety.
Pecan Pie – Texas, USA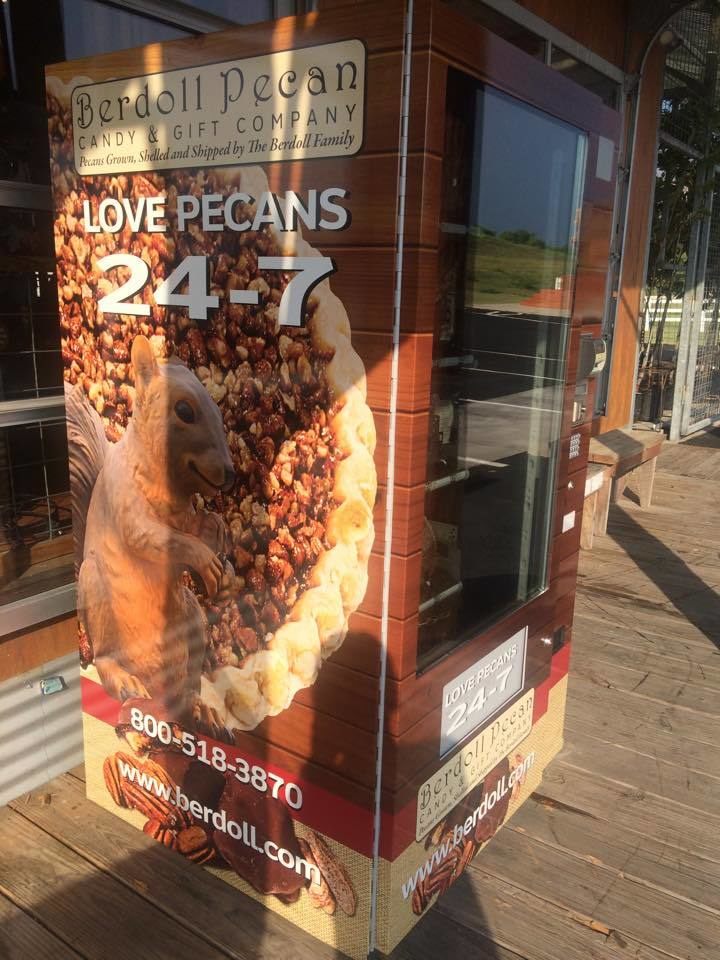 In the deep south of Texas is the much loved Berdoll Pecan Farm that makes the best pecan pie in town. Their lovingly home-made pies are in such high demand that the owners decided it was time to make this treat available round the clock.
If you're driving down the Highway 71 keep an eye out for the giant (14 feet tall) squirrel statue since that means you've found it, you've struck gold!
You can get full-sized pies and other pecan goodies. Thank you and God bless America.
Legal Highs – Japan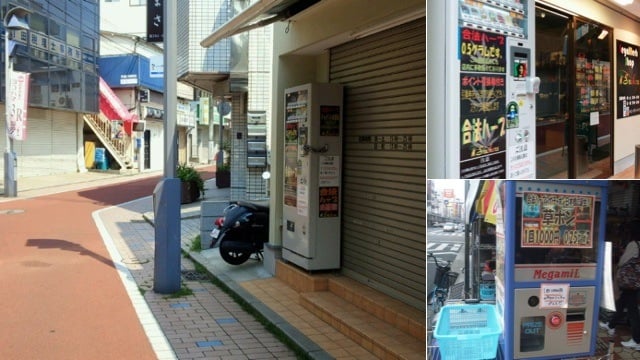 Before the World Cup in 2002 it was possible to get magic mushrooms in vending machines in Japan, but they decided to clamp down on that before the influx of international visitors.
Now it's still possible to get herbs that aren't technically illegal but have similar effects. Pretty cheap too: for $13 you can get 50 grams.
Draft Beer – Japan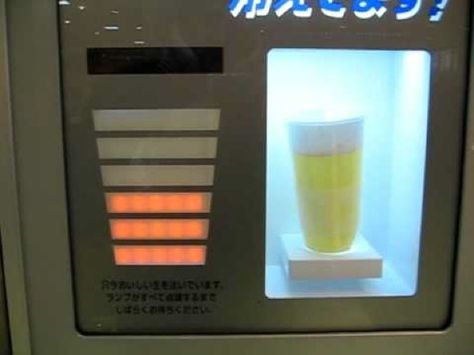 After a visit to a hot bath in Japan you'll want to cool down with a fresh beer. What if the line is too long at your local?
No worries, head to the vending machine instead.
That's right, you can get cool, draft beer straight from a machine at any time of day or night in Japan – no sweat about ID either then, I guess.
Sprinkles Cupcakes – Beverly Hills & Chicago, USA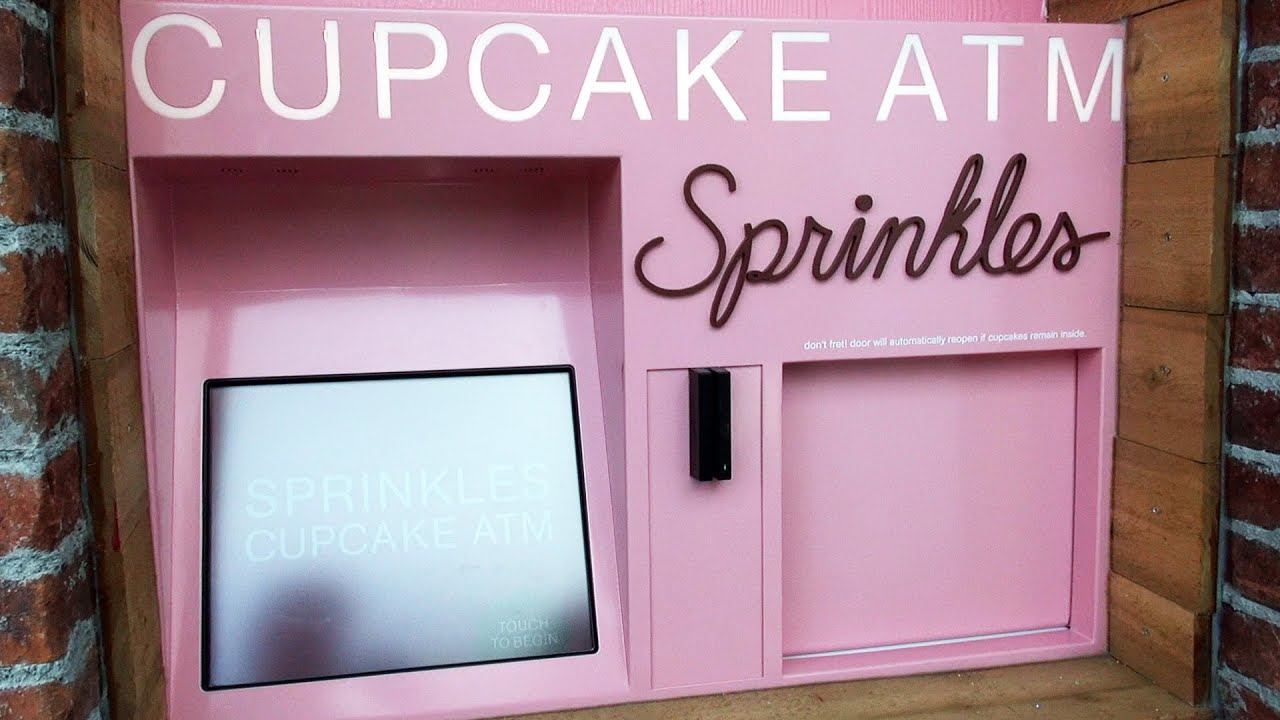 Sprinkles Cupcakes have made a name for themselves in the States, bringing the fresh beauty of European bakeries across the Atlantic. And now you can get this delicious dose of sweetness straight from a vending machine.
Stocked daily, this is the perfect way to grab a pretty treat on the go.
Sex Toys – Japan, Hong Kong, & Philadelphia, USA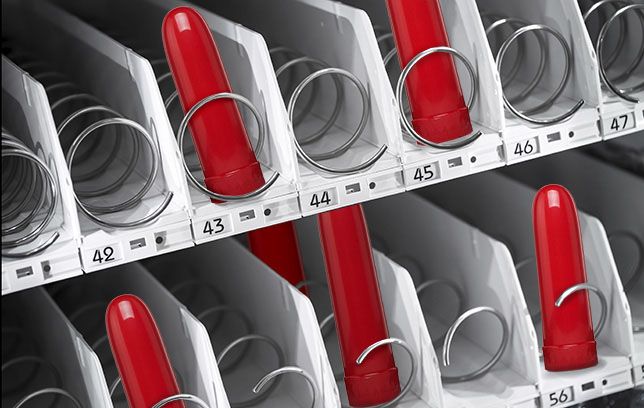 Too embarrassed to go into a shop and be asked intimate questions about your sex life? Fear not, you can still spice things up in the bedroom without the awkward conversation.
In love hotels in Japan you can get hold of sex toys from a machine, making that late-night condom run even more thrilling.
Also available in Hong Kong and Philadelphia.
Dog Wigs – Japan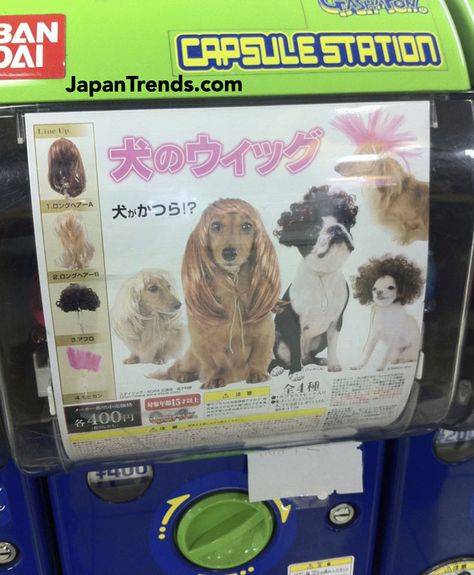 Maybe your pooch needs a new do, or they's look cuter if you both had the same style. Whatever the problem, this vending machine will transform your (and your dog's!) day.
Get a new look for your dog straight out of a vending machine so you don't have to be that person whose dog is an outfit repeater.
Used Panties – Japan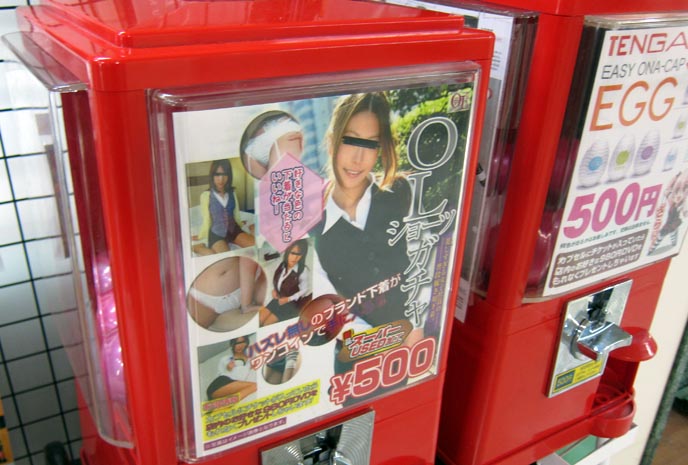 Is this just the stuff of myth and legend or are there really vending machines in Japan selling used underwear? Truth be told, about 20 years ago, yes this was a real thing.
Now, however, there are vending machines in the Akihabara district of Tokyo with signs labelling machines as selling used underwear, but in the small print it states that they're actually new.
Still weird, but not as weird as it used to be.
Sephora – Some airports in the States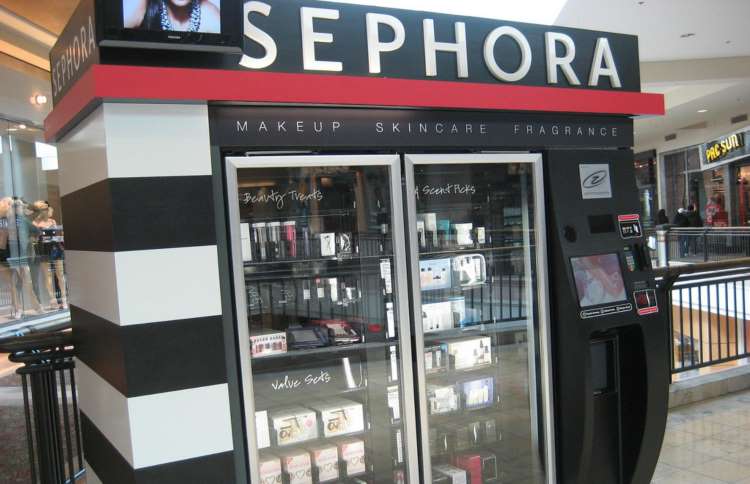 If you have a layover in Nashville, Las Vegas or JFK among others then you're in for a treat.
You can stock up on any forgotten (or confiscated) cosmetic goods at a vending machine powered by the much-loved Sephora.
And even if not for yourself then surely one of your loved ones will appreciate anything from there!
So there you have it, now to visit all these weird and wonderful vending machines and get your hands on all the things you didn't even know you were lacking.
Sources:
https://www.traveldailynews.com/post/miamis-first-champagne-vending-machine-at-lennox-miami-beach
https://www.theatlantic.com/china/archive/2013/09/chinas-newest-innovation-live-crab-vending-machines/279650/
https://soranews24.com/2018/08/11/the-first-ever-pizza-dispensing-vending-machine-in-japan-is-now-operating-in-hiroshima/
https://www.finedininglovers.com/article/mashed-potato-vending-machine
https://www.bbc.co.uk/news/uk-15132529
https://www.dailymail.co.uk/news/article-4964460/Organic-vegan-vending-machine-pops-Melbourne-CBD.html
https://www.laweekly.com/beverly-hills-caviar-vending-machine-caviar-escargot-and-bottarga-as-mall-food/
https://www.treehugger.com/green-food/vending-machine-grows-20000-heads-of-lettuce-a-year-without-sunlight.html
https://www.weirdasianews.com/2007/09/25/japanese-vending-sells-canned-bread/
https://www.atlasobscura.com/places/pecan-pie-vending-machine
https://kotaku.com/japanese-vending-machines-selling-you-hallucinogenic-h-5912573
https://www.menshealth.com/sex-women/a19544087/sex-toy-vending-machines/
https://www.techinasia.com/japan-used-panty-vending-machines-fact-fiction