Unsolved Vegas Crimes That'll Give You Nightmares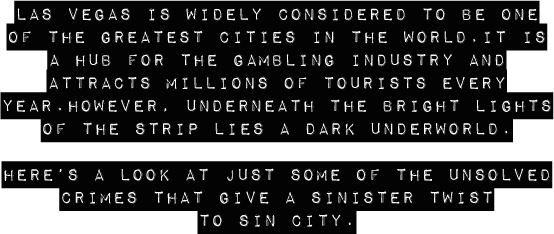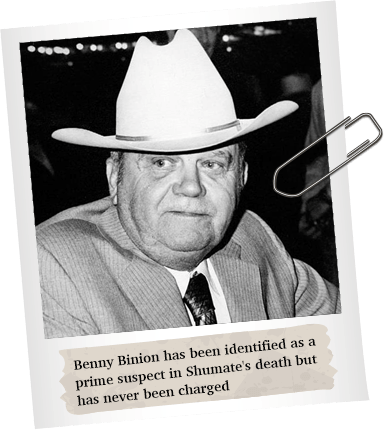 It is widely regarded as the most brutal revenge killings in the history of US crime. Even though the guilty party seems fairly obvious there has never been an arrest linked to the murder of taxi driver Marvin Shumate. This case all starts when Shumate comes up with a plan to kidnap and eventually kill his son's friend Ted Binion, son of the casino owner Benny Binion. After attempting to get a fellow cab driver involved in the crime, the plan was foiled and Shumate paid the ultimate price for his intentions.
Speculation has circulated over the years that Shumate's proposed partner-in-crime bottled it and ratted on Shumate to Binion himself. Rumours suggest that Binion then used his criminal links to find Shumate and eliminate him from the equation. Shumate's body was found on a mountain side in the Nevada desert on a cold December morning back in 1967. He had a bullet wound to the brain and a shot gun wound to the chest.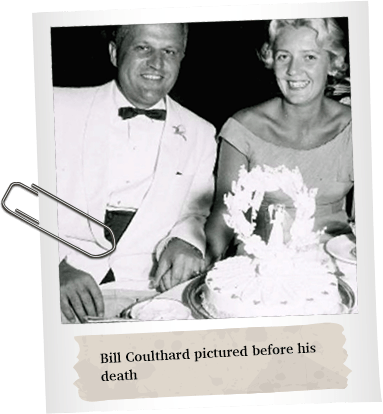 One of the most notorious unsolved crimes in Las Vegas history is one of bitterness and stubbornness. Back in the 1970s, renowned casino owner Binion held the lease for the Horseshoe Casino in the Downtown area of the city. However, former FBI agent and businessman Bill Coulthard owned a stake in the land that the Horseshoe was positioned on. This led to a feud between Binion and Coulthard.
Things took a deadly turn for the worst when Coulthard refused to renew the Horseshoe's lease that was due to expire. This meant Binion would be set to lose the casino he had spent his entire life building. On 25th July, 1972, Coulthard left his office in the Downtown district. He got into his car in the parking lot and turned his engine on. This set off a bomb that was so powerful it killed him instantly. The FBI launched a search for the culprit and offered a $75,000 reward for information leading to their arrest. Nobody has ever been charged with the murder but it is widely alleged that Binion was the man that ordered the killing. The case remains open despite several potential leads falling through over the years.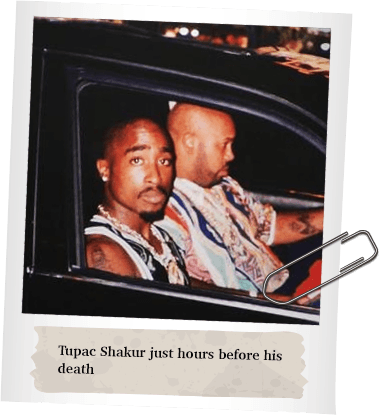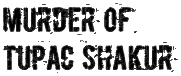 The murder of US rapper Tupac is possibly the most high-profile unsolved murder in the country's history. On 7th September, 1996, the controversial singer was shot down at an intersection in the city having just attended the Mike Tyson versus Bruce Seldon boxing fight that was hosted at the MGM Grand. Tupac was in a car with producer "Suge" Knight when a car pulled up alongside and opened fire on Tupac's vehicle. He lost his life six days later in hospital.
Circumstances surrounding the murder remain a mystery. A number of rappers have spoken of the shooting in their music lyrics. Some have even gone as far as to suggest that certain rappers were behind the murder. Tupac was involved in a feud with rival rappers Puff Daddy and The Notorious B.I.G. The perpetrator remains at large.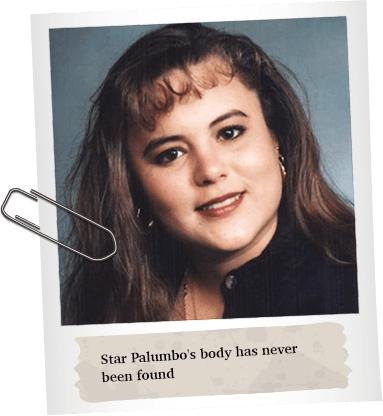 This next incident might not necessarily be a crime but it could potentially be a crime. An individual in her 20s who gave her name as Star Palumbo was randomly picked up by police after she was found wandering aimlessly on the grounds of Reno-Tahoe International Airport. The police didn't arrest her and instead took her back to a hotel within the city.
Bizarrely, the very next day, police once again came across Palumbo's name. This time it was in relation to a car that had been left illegally parked at the airport. Hauntingly, contents in the car included her mobile phone, books explaining how to change identity and print outs of emails that she had sent claiming the government was trying to kill her. Her body has never been found, leaving many to suggest she was murdered.


Heavyweight boxing icon Sonny Liston will be fondly remembered as an impressive fighter but his name will always remain tainted by the manner of his death. Liston was found dead in his own home in Las Vegas on 30th December, 1970. An official verdict of accidental drug overdose was given by the authorities but many suspect there is more to his death than meets the eye.
It was alleged that Liston had become embroiled in a loan shark ring. Some reports suggest that Liston had refused to intentionally throw his fight with Chuck Wepner. This decision annoyed mob bosses and the decision was taken to make Liston pay for his disobedience to those that he had become involved with. These rumours were not helped by the fact that Liston came under fire for allegedly feigning injury in his two fights with boxing legend Muhammad Ali.