The Casino In Nevada State Prison
Before it was closed on 18th May, 2012, Nevada State Prison had a reputation for being one of the most notorious penitentiary facilities in the US. Despite the image that came with being Nevada's main execution site, between 1932 and 1967 the prison also housed a casino for inmates.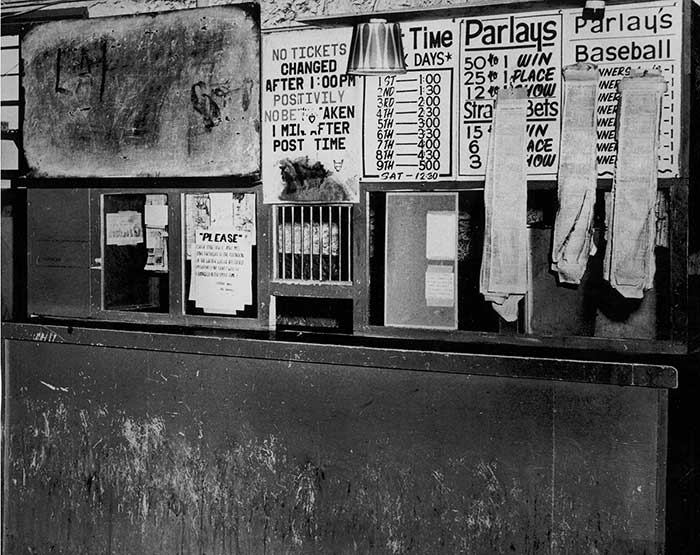 Early Days
The prison was initially constructed back in 1862 by the Nevada Territorial Legislature. It was located on the site of the old Warm Springs Hotel just outside Carson City. The legislature had been leasing the land from the assemblyman Abraham Curry, using materials from the prison quarry to build the Nevada State Capitol building.
In 1864, the legislature officially took ownership of the hotel and the 20-acres of land it was situated on from Curry. In return, Curry was appointed as the first warden of Nevada State Prison.
Over the following few years, the prison endured a few setbacks, including the original building being completely destroyed by a fire in 1867. In 1870 a large part of the prison was burnt to the ground once again. It was rebuilt using stone from the quarry, the labor being carried out by the prisoners.
More hardships followed, with lieutenant governor and warden Frank Denver getting seriously injured during a prison riot in 1871. Just one year later Denver was required to surrender his role as warden to Pressly C. Hyman under new state legislation. Denver refused to give up his position and was forcibly removed by the military in March 1873.
The Dawn of Gambling in Nevada
On 19th March, 1931 gambling was legalized in the state of Nevada after Governor Fred Balzar signed Assembly Bill 98 into law. The bill had been introduced by Phil Tobin after the stock market crash of 1929 and having to fund the Hoover Dam created a perfect storm that left the state needing to generate revenues from alternative methods.
It was this ruling that saw Nevada State Prison take the unprecedented step of opening an inmate-run casino called The Bull Pen in 1932. This was something that had never been done before, and would never be replicated in US penal history.
A Legitimate Operation?
Now, your first thought on hearing about a casino run in a prison is probably that things must have descended into chaos, with a bunch of criminals gambling in a confined space. Leave your judgements at the door! It was a successfully run operation for over three decades.

A wide range of classic casino table games were available for inmates to wager on. Blackjack, craps, poker, gin rummy, and sports betting were all part of the casino betting options. The theory behind the casino was that it would keep the prisoners busy and out of trouble. One Assemblyman, Howard McKissick, even suggested that gambling would prevent "homosexual problems".
It was well known that gambling took place in US prisons anyway. So the introduction of a regulated gambling venue inside the prison was believed to be the best way to prevent more sinister forms of gambling taking place within the prison walls.
Dennis Neilander, former Chairman of the Nevada Gaming Control Board, later stated, "It was a different time. They thought it would keep them out of trouble. It wouldn't happen today."
Any concerns about cheating taking place were unlikely to be justified. Prisoners found guilty of cheating would have faced severe consequences from their fellow inmates. They would have likely needed to be transferred to an out-of-state prison for their own safety and well-being.
The reputation of the casino was so highly-regarded during its golden years that even state officials and members of the local Kiwanis Club would come to enjoy a flutter. There was no feeling that this was a seedy operation located in the bowels of hell.
Interestingly, the prison casino also had its own form of currency. These came in prisoner exchange coins in denominations of 5c, 10c, 25c, 50c, $1, and $5. It was slightly more evolved than the currency of drugs and cigarettes that blights some prisons these days. Examples of this currency are becoming rarer by the day. You can find them for sale on eBay now and again fetching around $200 per coin.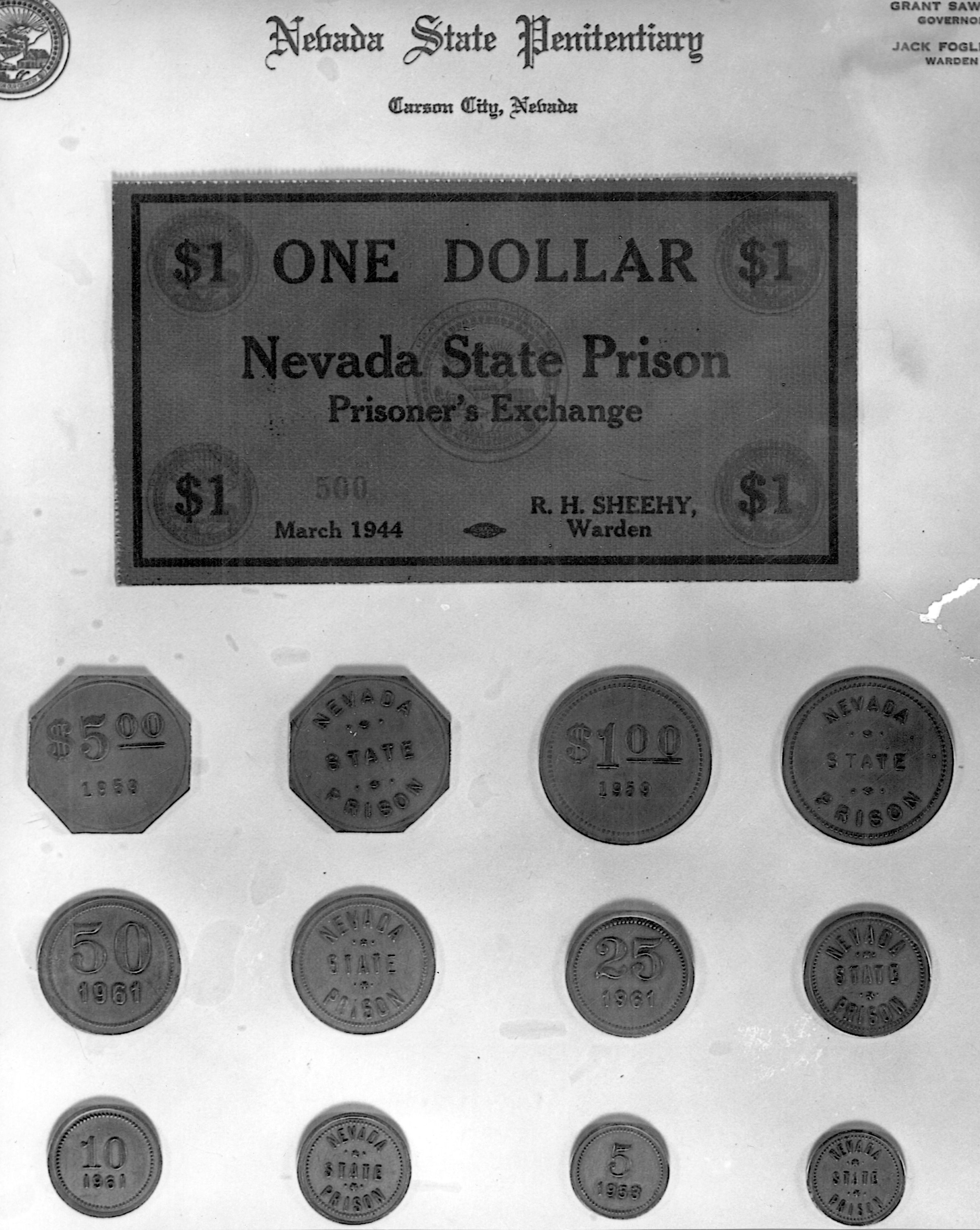 Why Did It Close?
If it was clear that a regulated casino within a prison was having a positive impact on prisoner behaviour and the general prison environment, why was the operation scrapped in 1967? One man was behind the push to close The Bull Pen. His name was Warden Carl Hocker.
Hocker had come in from the Californian prison system to run Nevada State Prison. He had come from a region with contrasting ideals to those in place in the Silver State. It was obvious that he saw no benefit in maintaining a pro-gambling atmosphere within the prison.
"I think gambling in prison is a degradation, and it's certainly not constructive. We're trying to replace it with constructive, wholesome activities that will contribute to a decent, healthful state of mind," Hocker said at the time.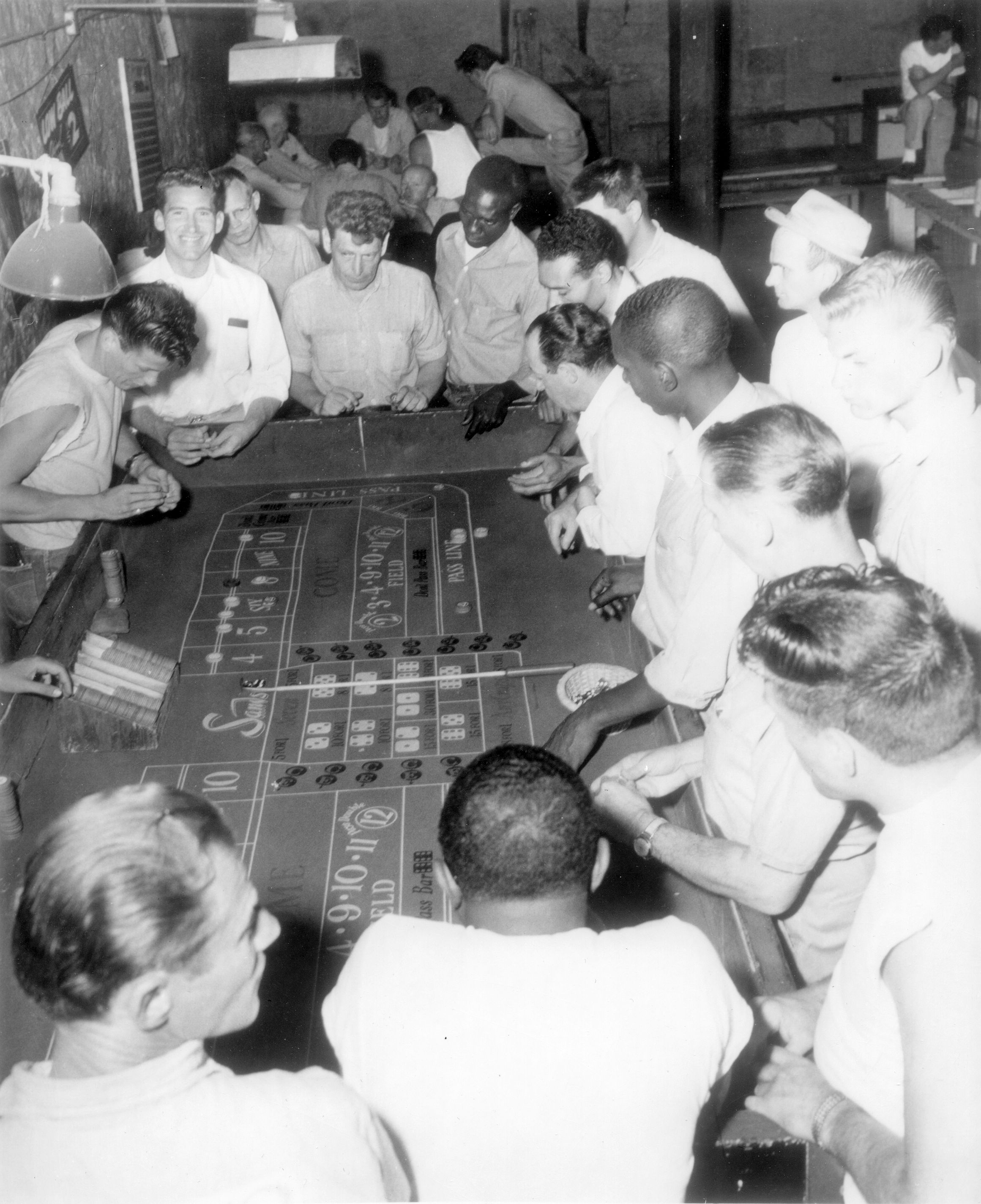 The controversial decision saw Hocker put an emphasis on more socially acceptable activities being used to focus prisoner attention. Recreational activities such as handicrafts, chess, volleyball, ping pong, and bridge were introduced.
There remains a degree of scepticism around Hocker's reasons for closing the casino. Speculation was rife at the time that a prison riot caused by a disagreement in the casino had led legislators to introduce a bill to close it.
Could It Happen Again?
Despite apparent evidence that The Bull Pen helped to improve prisoner behaviour during its time in existence, there appears to be no appetite to re-introduce casinos into US prisons. It's certainly unlikely in the many US states where some or all forms of gambling are illegal.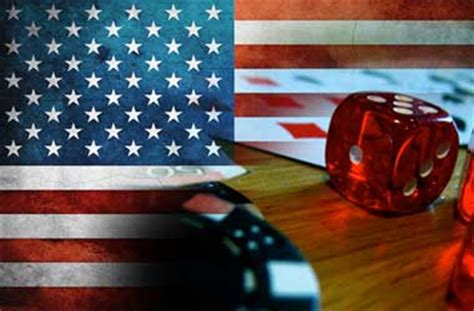 The advent of online gambling offers the potential for prisoners to either access a casino remotely or even run their own operation some day. That is still some way off, though, with federal bills only just being lined up to give the green light for free citizens to legally gamble online.
A survey taken in 2010 showed that the annual cost per inmate for a tax payer was $31,286. The annual cost of operating prisons across the US that year was $39 billion. It's food for thought that part of that money could be recouped in revenue generated by opening legitimate and regulated casinos within prisons.
Unfortunately, the moral, logistical, and legal implications of entertaining such a proposal make it a no-go discussion right now. The Bull Pen's relative obscurity is proof that the authorities are not exactly proud of having operated a casino within Nevada State Prison for over 30 years. The argument about whether it did more harm than good for the prison and its prisoners will continue to rage on.