Top 10 Greatest British Boxers Of All Time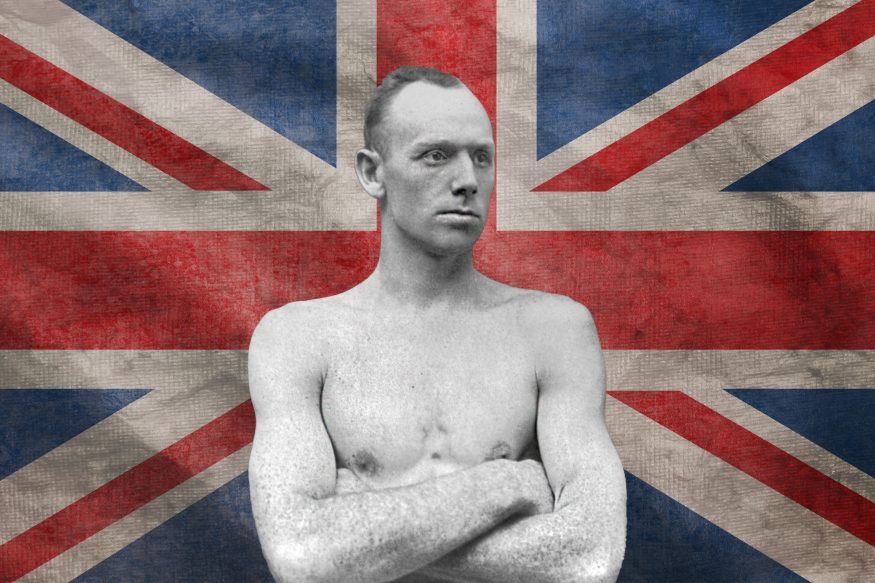 10. Jim Driscoll
9. Chris Eubank Snr
8. Ricky Hatton
7. Joe Calzaghe
6. Ken Buchanan
5. Randolph Turpin
4. Ted Lewis
3. Lennox Lewis
2. Jimmy Wilde
1. Bob Fitzsimmons
There's an incredibly rich history of boxing across British soil. This dates all the way back to the 1600s, when the first documented bare-knuckle fights are believed to have taken place there.
Prize-fighting surfaced during the early 16th century and continued to develop throughout the eras, eventually ditching the brutal ungloved and ungoverned set-up to undertake safer sporting methods.
From the bare-knuckle times, through to Jack Broughton's Rules, the London Prize Fighting Rules and later the Marquess of Queensberry rules, boxing in Britain has progressed with the times.
Throughout the centuries of development there have been many esteemed fighters to rise to the pinnacle in the UK. Here, we look back and rank the 10 greatest British fighters throughout history.
10. Jim Driscoll
The greatest British combatant never to get his hands on a world title but his career feats were still highly impressive nonetheless.
Welshman "Peerless" Jim Driscoll used his ring talents to battle out of poverty and was ultimately inducted into the Hall of Fame for his achievements, which included victories over world champions Abe Attell and George Dixon.
9. Chris Eubank Snr
The hugely flamboyant Chris Eubank Snr left a lasting impact on British boxing after rallying to world honours at both middleweight and super-middleweight.
His intense rivalry with long-standing nemesis Nigel Benn also captured the British public's attention, while his granite chin and eye-catching knockouts added to his eventually popular persona.
8. Ricky Hatton
Perhaps the most beloved and well-followed British fighter of modern times.
Ricky Hatton attracted huge rapturous crowds in his hometown of Manchester and even took legions of supporters abroad.
"The Hitman" was a devastating body puncher and regarded for his brilliant use of angles and inside work.
His 2005 victory over Kostya Tszyu sealed his name in British boxing history as well as brilliant Luis Collazo, Carlos Maussa and Jose Luis Castillo wins.
Losses to Floyd Mayweather Jr and Manny Pacquiao didn't dent his overall stature either, finishing his career as a two-weight world champion and a true fan favourite.
7. Joe Calzaghe
Welshman Joe Calzaghe reigned supreme at super-middleweight and briefly light-heavyweight.
He overcame a host of illustrious names before retiring with an unblemished record of 46-0.
Many critics point out the masterful southpaw's most prominent wins over the likes of Mikkel Kessler, Bernard Hopkins and Roy Jones Jr came when those legends were faded.
Though his dominance over Jeff Lacy stands out and he managed to drop and outpoint Chris Eubank Snr as well.
6. Ken Buchanan
Widely considered Scotland's finest pugilist, Ken Buchanan reigned as undisputed lightweight king during an illustrious career.
The Edinburgh-native controversially lost to all-time great Roberto Duran but earned high-profile successes over Maurice Cullen, Ismael Laguna, Carlos Ortiz and Jim Watt before becoming a Hall of Fame inductee.
5. Randolph Turpin
Another Hall of Famer up next.
True English great Randy Turpin secured one of boxing's greatest victories when he upset the legendary Sugar Ray Robinson in 1951 to win the middleweight championship.
Robinson had only tasted a single setback across 132 ring outings prior to their London meeting.
"The Leamington Licker" lost their rematch but later sealed a British and Commonwealth light-heavyweight triumph over Don Cockell before a tragic and disturbing end to his life.
4. Ted Lewis
A relentless and punishing fighter, Ted "Kid" Lewis incredibly embarked on what would be a prestigious professional career at just 14 years of age.
He twice won the welterweight crown but was a force from featherweight up to light-heavyweight too.
"The Aldgate Sphinx" was involved in a famous 20-fight rivalry with Jack Britton and was described as "probably the greatest fighter to come out of Britain" by Mike Tyson.
3. Lennox Lewis
One of the all-time elite heavyweights in history, Lennox Lewis was a superior force during his era following an Olympic Gold medal success in the amateurs.
The undisputed heavyweight king finished his career having beaten every man he ever entered the ring with.
This included wins over Donovan 'Razor' Ruddock, Frank Bruno, Mike Tyson, Vitali Klitschko, Evader Holyfield and rematch revenge over both Oliver McCall and Hasim Rahman.
2. Jimmy Wilde
Often hailed as Britain's leading light, Jimmy Wilde is one of the greatest flyweights in history and a formidable knockout artist among the lower divisions, managing to oust bantamweights and featherweights at his peak.
The Welshman, brilliantly known as "The Ghost with the Hammer in His Hand", bested Young Zulu Kid, Sid Smith, Joe Symonds, Tancy Lee and Memphis Pal Moore in a grand career.
It's typically a tossup between two old-timers for Britain's top man status, so "The Mighty Atom" is undoubtedly worthy of that position too.
1. Bob Fitzsimmons
Taking his seat at top spot is the world's first-ever three-division world champion, with Hall of Fame legend Bob Fitzsimmons reigning from middleweight, heavyweight then light-heavyweight.
The Cornwall-born "Freckled Wonder" is considered one of the best pound-for-pound combatants ever.
On his remarkable rise through the weight classes he knocked out Nonpareil Jack Dempsey and beat Peter Maher, Jim Corbett and George Gardiner.
Other notable names: Jack Broughton, Lloyd Honeyghan, Naseem Hamed, Tommy Farr, James Figg, Howard Winstone, Sir Henry Cooper, John Conteh, Duke McKenzie, Nigel Benn.
Want more? Check out: