Homeless in Las Vegas: Could You Live Underground?
Las Vegas is known for providing a luxurious home away from home for gamblers and party-goers who come to the city in droves, but there is a side to Vegas that often goes unseen by those visitors.
Homelessness is a problem across the nation, but in Las Vegas it takes a particular slant thanks to the use of storm drain tunnels originally built in the 90s by the Hydro Conduit Corporation. With hundreds of homeless people literally living in tunnels underneath the strip, it's quite a jarring situation in the opulent city of Las Vegas.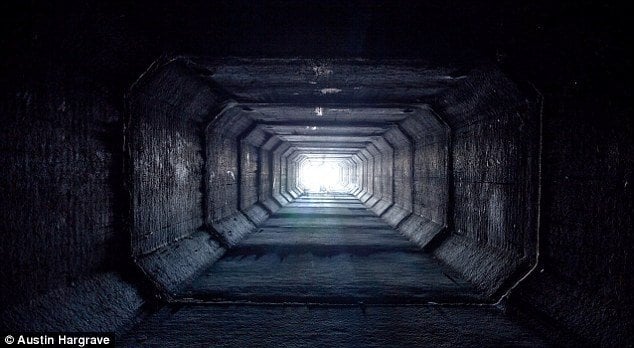 How It All Started
This phenomenon came to light in 2002, when Timmy "T.J" Weber used these tunnels to run from the police after he murdered his girlfriend. The homeless people living inside the tunnels are not murderers or killers – they're just people who have hit rock bottom due to addiction or some other hardship.  According to Matthew O'Brien, who works with the homeless and is the author of a book about Vegas' tunnel people called Beneath The Neon, the causes of homelessness aren't typically the reasons presented in the media.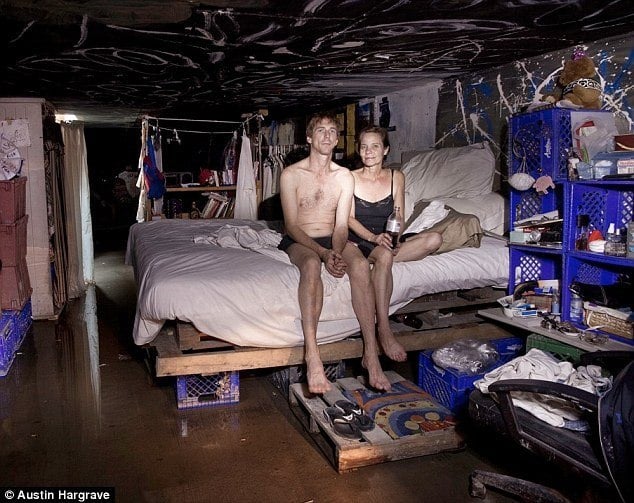 He says, "Homelessness, in my experience, is not caused by drug use, gambling, loss of employment or something like that. Typically there is a bigger problem or issue at the core: a mental illness, disease, traumatic event, etc. Drugs and gambling and things like that are a way to cope with the bigger problem."
The city did little to help them, so they formed a community underneath the tunnels instead.
Who Are the Tunnel People?
Most of these homeless people seem to have lost their way after a traumatic event. Some are  veterans with post-traumatic stress, others have lost their jobs or been affected by drug or alcohol abuse. The easy access to casinos often adds further temptation, with many of the tunnel people reporting that they continue to gamble their money away.
While some people are completely unemployed, others earn very little money which means they don't have enough to live on. Being so close to temptation, they end up misusing the little money they have. They go down to the tunnels usually as a last resort, a last place where they might survive.
Living in the tunnels is not an easy life. Documentaries show that the tunnel people have to strategically decide how to place their bedding and belongings so that their things are not flooded, the actual purpose of the tunnels is to direct storm water flooding, after all..
Because of the sprawling nature of the tunnels, as well as the transient nature of the population, it's impossible to know exactly how many people are living in the tunnels at any given time. However, best estimates put the number between 200-300, depending on the weather, season and other factors.
Help Is On Hand
Matthew O'Brien, a reporter, discovered the tunnel people when he was diving deeper into the case of TJ Weber. He wanted to understand what Weber must have experienced when he hid out in the tunnels while avoiding the police, but never expected to find a community of homeless people living there.
He set up the Shine a Light Foundation to help them out. The Shine a Light mission is to:
"Help the hundreds of men, women and children who live in the underground flood channels of Las Vegas. The program prides itself on going into the depths of the storm-drain system and engaging this undeserved, hidden population on a personal level."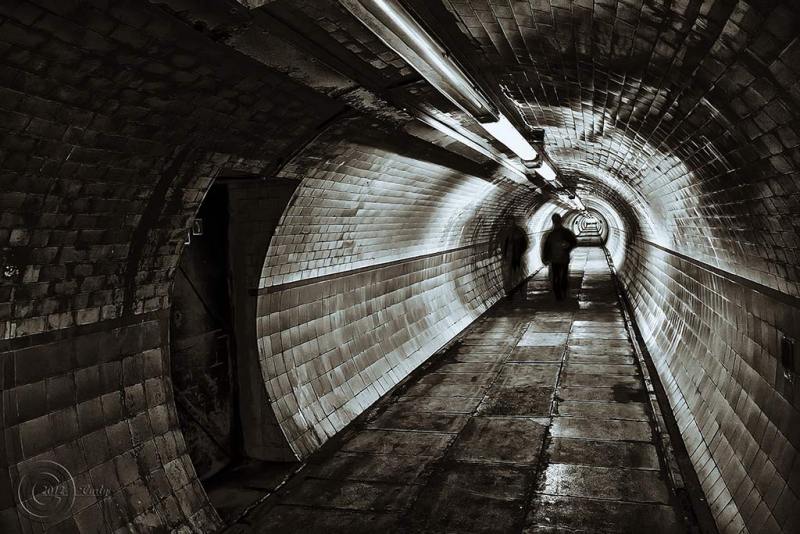 The foundation offers services such as housing, drug counseling, case management, job training and GED program. It also gives out supplies like bottled water, food, socks, underwear, flashlights, headlamps, and batteries. According to O'Brien, addiction is a big problem in the tunnels, although dealing is less common than implied by previous reporting.
O'Brien says, "More than 90 percent of the people in the tunnels are addicted to drugs, alcohol, or gambling, or some combination of the three. Big-time drug dealing down there is pretty uncommon, though, I think. But many of the inhabitants may serve as runners or middlemen and stuff like that."
O'Brien also helps people to connect with HELP, an organization that deals with the worst situations. The organization is in charge of placing desperate people into single-occupancy housing and aids them in cases of drug and alcohol abuse, guiding them towards counseling.
The Situation Today
A recent report in 2017 shows that Las Vegas is the smallest American city to make it onto a list of 10 cities with the largest homeless populations. This study shows that 6.490 homeless people resided in Las Vegas, making it the 8th largest homeless population in 2017. This also marks an increase of 282 people from the homeless population count that was done in 2016.
The government and charities have struggled for years to try and find a solution and decrease the number of people living on the streets or in the tunnels under Las Vegas. A new initiative is said to be launching this March and is modeled after the Haven for Hope in Texas.
The aim of this project is to connect homeless people to a wide range of services such a security, portable restrooms, shade structures and so on.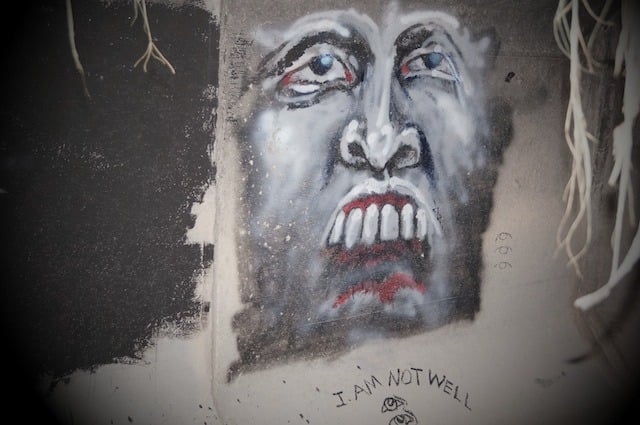 There are also various homeless shelters in Las Vegas, including Family Promise of Las Vegas, Las Vegas Rescue Mission and the Catholic Charities of Southern Nevada.
The Las Vegas Rescue Mission is there to provide help and hope to the homeless and hurting men, women and children of Las Vegas. The Catholic Charities of Southern Nevada offers services such as child & family services, senior services, food & nutrition and housing & shelter. The Shade Tree is a shelter for women and provides safe shelter to homeless and abused women and children in crisis.
However, Matthew O'Brien explains that there really isn't enough help for the homeless in the city. Las Vegas' housing is too expensive, so even those working low paying jobs or people who are down on their luck could end up unable to afford rent.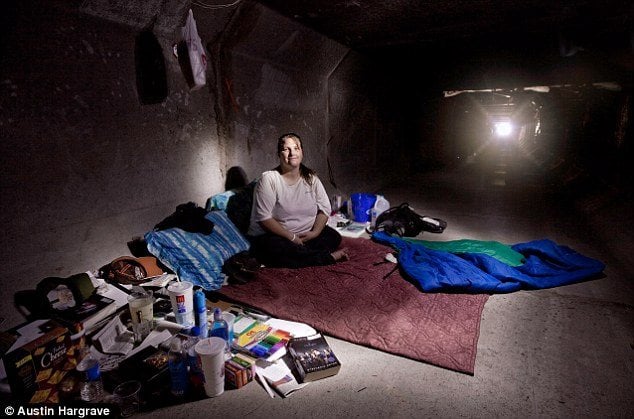 Once they become homeless, there aren't enough organizations dedicated to solving the core problems. The city simply isn't focused on those in need.
He says, "People come here for the American dream, but often find one of the pitfalls. It can be a good place to be homeless, I hear, as it never gets too cold and there is a lot of money floating around. But it can also be mean and selfish and absolutely degrading. It is here for the tourists, not for the homeless, and that is made clear to them on a daily basis."
Why Choose The Tunnels In The First Place?
There are a range of reasons why people continue to live in the tunnels. For some, there is a reason why they can't go to the shelters named above. Perhaps they have pets that won't be welcome, while others are married or engaged and won't go to a shelter without their partner.
Still other people simply can't get a bed at a shelter as people need to get in line early in the day to secure their bed for that night. If you can't be in line early, you'll probably be turned away due to a lack of beds. If you're working at that time, either in a normal job or a hustle such as checking slot machines for extra money left behind (a common way tunnel people support themselves), you won't have a bed in the shelter and might as well make yourself comfortable in the tunnels.
Finally, most shelters have the understandable rule of denying access to people who are drunk or high, which can mean that those with addiction problems have nowhere else to go but underground.
Beyond that, shelters aren't always an ideal solution. Contagious diseases are known to spread rapidly in shelters, and shoe theft is a major problem in shelters as well. Some people have even been known to die in shelters due to poor ventilation, and women have reported numerous instances of sexual assault in shelters to the point where they feel safer on the streets.
In fact, the tunnels are usually dry and pretty clean, and O'Brien explains that despite the isolation that can mean that those in trouble can't get help, there are unspoken rules that are followed. He says, "They include not entering someone else's camp without permission and not going to the bathroom or leaving trash in or near the living spaces. The people also bond together down there in times of need. "
It's also important to note that people who choose to live on the street don't always end up in the tunnels. It's a specific kind of person who can live in the tunnels under the strip, and O'Brien says he's interviewed many people with as many reasons for choosing the tunnels. He says, "The people I have interviewed in the tunnels say they live in them for various reasons: privacy, shelter from the weather (e.g., the extreme summer heat), out of sight of the tourists and cops, etc. However, not everyone is willing to live in dark, spiderwebbed tunnels that can fill a foot per minute with floodwater. People who are afraid of water, the dark, and spiders stay away from them."
Some people also feel like they have formed a community underground. It might not be their ideal living space but it's the best option available. Since there are a lot of people living in the tunnels, they are not lonely in their situation and it's often safer and even healthier than what's available at some shelters.
A documentary by The Guardian claims that the people living under the tunnels forget that there is an outside world. It's like they have their own world.
It's heartening to see the number of homeless people in Las Vegas has come down significantly since its peak of 9,949 in 2010.  A large portion of that decline is in the form of homeless people in families, with 2017 showing the lowest count of 300 people in families living homeless on the street. That's down from a whopping 1,909 in 2008. There is still a lot of hard work to be done to help the thousands of homeless people in Las Vegas, and it appears that the tunnels will continue to be home for many of them for years to come.
Ultimately, everyone does their best to survive in the only way they know how.