A Message From Casino.org: Please Gamble Responsibly During The Coronavirus (COVID-19) Pandemic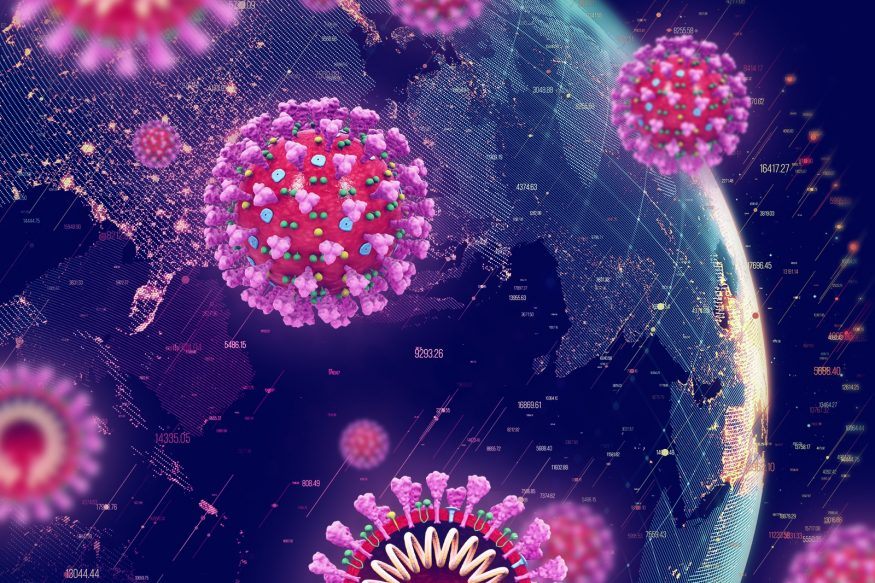 Casino.org guide to problem gambling
In the current global crisis of the COVID-19 coronavirus, we urge you to be a smart player and continue to practice safe gambling online. Land-based casinos worldwide have closed down, but online casinos are still open for business.
The Casino.org team has set out some guidance for players who want to play for real money at this turbulent time.
Responsible Gambling in Lockdown or Self-Isolation
Self-isolation during the pandemic is the safest thing we can all do, but this new lifestyle is unchartered territory for millions worldwide.
For those who now find themselves at home, alone, bored and online, you might be looking for ways to keep yourself busy and entertained. Casino.org always promotes responsible gambling, no matter what, but especially in our current situation.
In some of the worst scenarios, people have lost their jobs as a result of businesses closing due to the virus. If you are not earning any money, gambling online can be seen as an easy solution to make some cash.
We have loads of casino guides and tools to help you play safely. Remember to always play smart – gambling real money online is not the only solution.
Are You Looking For Entertainment During Isolation?
Why not try playing our free games? Playing onsite at Casino.org means there is no danger of spending real money.
Keep up to date with your passion for gaming, by reading some fascinating features and articles on Casino.org's blog and news.
If you like gaming, look into other platforms which do not involve real money gambling – try a console or free non-casino games online.
Maybe you'd be interested in following Twitch streamers, like these top poker players? It's a good way to pass the time and you might pick up a trick or two.
You could dig out your old boardgames or challenge yourself to something new, like one of the five hardest games to master.
There are so many things you could do aside from just gambling: indoor workouts, pick up a new hobby, or tick off those admin jobs you've been putting off for months!
Are You Gambling To Earn Money While You're Not Working?
Stop and think. Can you afford to bet this amount?
Remember the casino always wins. If you're not earning any money in your current situation, gambling is not a guaranteed way to do so instead. Once your bankroll is gone, it is gone.
Nobody knows when this coronavirus pandemic will be over, which makes it a very difficult time to budget.
Managing Your Bankroll During Unemployment or Isolation
Delete casino apps on your mobile or tablet so you can't access them easily.
Try setting a daily limit or limiting the days or hours you can gamble.
Always consider the Return to Player (RTP) when picking a game.
Don't be tempted by extra bonus offers during the COVID-19 isolation period.
Beware Of Casino Scams And Phishing At This Time
Scammers are trying take advantage of a crisis such as this, knowing that most people are online trying to have fun or make money. It is hugely important during these times that, if you want to gamble, you only do so at a trusted operator.
Scammers are also working hard to take advantage of vulnerable people, who are easy targets when their mental health or financial situation has been affected – such as during a global pandemic.
Please: we urge you to be extra vigilant while there is an increase in phishing emails. Scammers are trying their best to catch people out and are constantly inventing new methods to do so.
Scams: What Are The Warning Signs?
If you receive an email or SMS with a casino offer – even with something believable, such 50 free spins – please DO NOT click any links or give your login details. It could be a computer virus, or allow a hacker to steal your identity and all your cash. Equally, if you receive an email that appears to be legitimate, but the offer seems too good to be true – it probably is.
Get in the mindset of a scammer by reading R. Paul Wilson's articles. The former writer/presenter of The Real Hustle is an expert on cons, scams and the art of deception. His blogs serve as advice to players on how to avoid getting cheated.
Make sure you know the signs of scams and dodgy sites. If you're new to gambling during your isolation period, please keep up to date with our guide to blacklisted casinos.
Problem Gambling
Do you know the signs of problem gambling? Despite the current coronavirus situation, thousands of people still suffer from varying forms of gambling addiction. Please read our guide to gambling addiction and inform yourself of the warning signs.
When the fun stops, always stop playing. Do not chase your losses or follow streaks.
Setting Yourself Limits During Isolation
All good casinos have their own measures in place to help you limit your actions. You can activate these at any time from your account. These tools are often called self-exclusion measures.
If you're self-isolating, please inform yourself about self-exclusion and restrictions before playing more regularly at online casinos.
Some methods offered by casinos include:
Set a deposit limit: you pick the maximum amount the casino will allow you to spend daily/weekly/monthly/annually.
Apply a cooling-off period: you choose the date. It can be something like a 30 day pay-to-play restriction on yourself.
See profit and loss graph: see an at-a-glance view of your 'winning' and 'losing' months through an easy-to-understand infographic.
Reality check: set an interval-based popup timer to ask you if you still want to play when you've been logged in for a long time.
Full self-exclusion: choose to exclude your account from all services, or from selected ones, for your chosen amount of time (note that it can be time-consuming and complex to reactivate your account).
Read responsible gambling info: there's always a page about this on the casino site, with links to major help organizations such as GamStop and Be Gamble Aware.
You can find out more at GamCare.
Casino.org always promotes responsible gambling and keeping its users safe. Please continue to play and win safely during the COVID-19 coronavirus pandemic. Our team wishes everyone the best during this difficult time – stay healthy and stay inside.