Boxing at Home: How To Keep Fit During Lockdown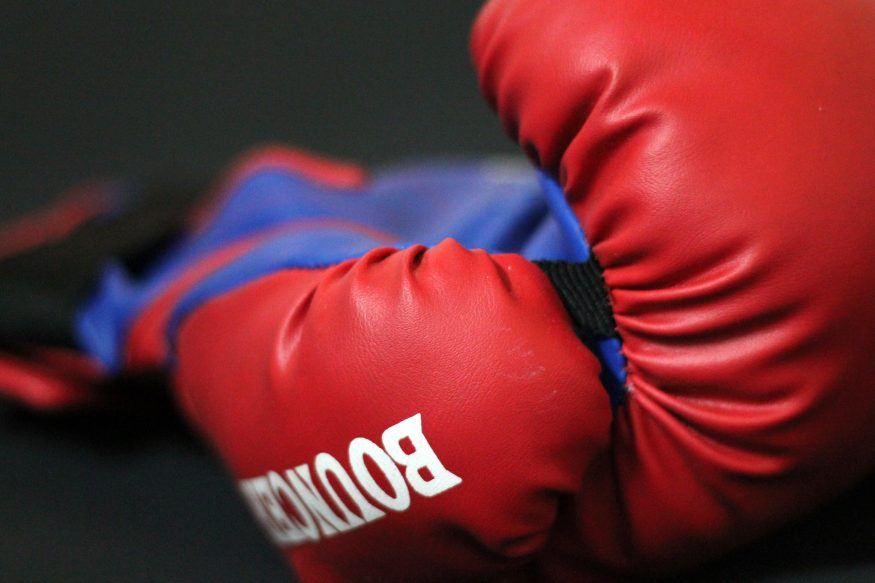 These are testing times for everyone. The ongoing global pandemic has affected everyday life and caused countries worldwide to go into lockdown in an effort to help battle against the spread of the coronavirus.
Being in lockdown can be a challenge for anyone, particularly those who are having to deal with the situation on their own or in a confined space.
Both physical and mental troubles can therefore arise; with gyms being shut, travelling restrictions in place and perhaps a subsequent lack of motivation occurring.
Boxing is the best sport in the world for combating this, with there being an abundance of health benefits for all ages to keep fit physically and mentally.
Whether you have plenty of room in the garden and a spacious home or are quite limited in that regard, there are plenty of boxing routines that can be done in order to keep active.
Here, let casino.org provide you with home workouts for those with and without equipment or space during these frustrating times, while also outlining professionals to follow on social media in order to help boost your training experience further.
Boxing Training At Home (With Equipment And Space)
It's worth remembering that the majority of professional and amateur boxers are also left to fend for themselves at home due to gym closures and the ongoing problems.
So the following are methods that are being used by those who need them specifically for getting in the ring, which can only be a boost if you're simply looking to keep up your fitness levels on home soil.
With some of the basic boxing equipment on hand it's a case of going back to old-school training methods in ways here. A skipping rope is as basic and old-school as it gets, plus it works out every part of your body for boxing.
You can go ahead and skip for a set period of time to work up a sweat in your own space or enhance the intensity by doing timed intervals; jumping at a normal pace then upping the pace and doing 'doubles' every few seconds.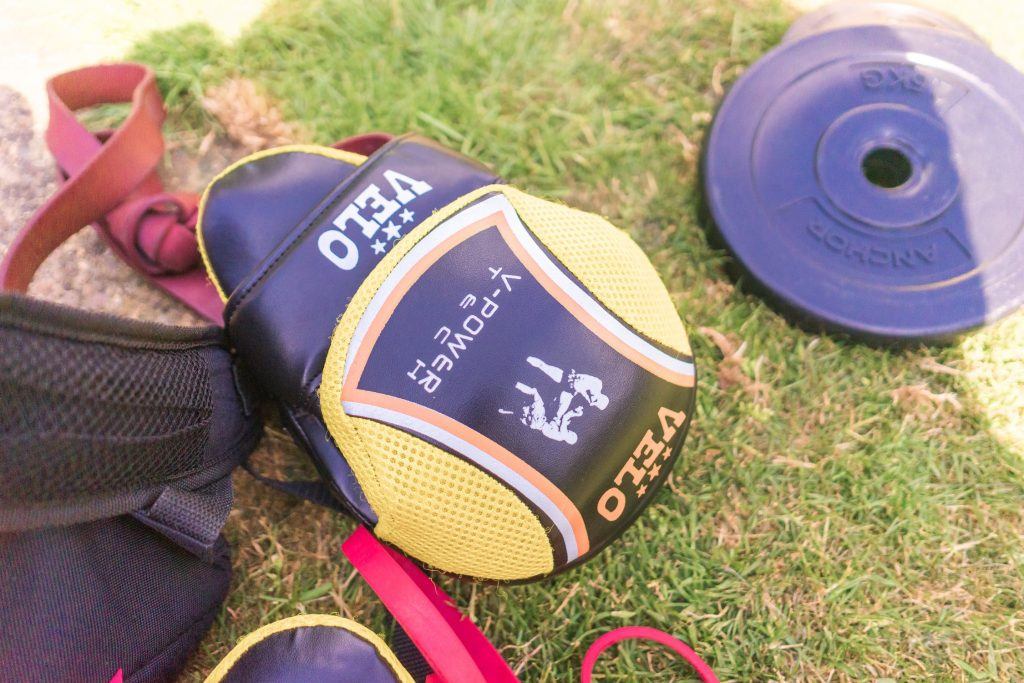 Getting into a boxing stance and shadow boxing with hand weights is a great way to practise proper technique, tone up your arms and burn calories.
Start light then gradually use heavier hand weights as you go through the rounds to toughen the workout.
Slamming a medicine ball to the ground or throwing it with correct punching technique or against a wall will help build strength, while it can also be used for ab work.
Investing in a punching bag is no doubt the best option for those who are able to do so, and it will be the most beneficial way to keep ticking over while boxing gyms are shut.
There are a variety of bags that can be bought online including a heavy bag to get your gloves on and really let the punches go, while speed bags and floor-to-ceiling bags are other potential choices.
It's not all about the hands in boxing, footwork is crucial and floor ladders are widely available to purchase and practise different drills while improving your lower body workouts.
These are effective training methods that esteemed legends from the past utilised daily to prepare for gruelling 15-round fights, so they're more than proven to work!
Boxing Training At Home (No Equipment Or Space)
No proper boxing equipment or much space at home? No need to worry.
There are still many boxing-themed workouts that can be done productively without gear and in small areas.
For starters, stretching is an important aspect for any boxer. It may not seem like much of a strain but make sure to carry out plenty of this before and after any workout, no matter how short or long that may be to avoid injuries.
Plyometrics are a key feature too and an old-school method of upping the intensity of routines. These can be carried out anywhere and done to whichever set time you fancy.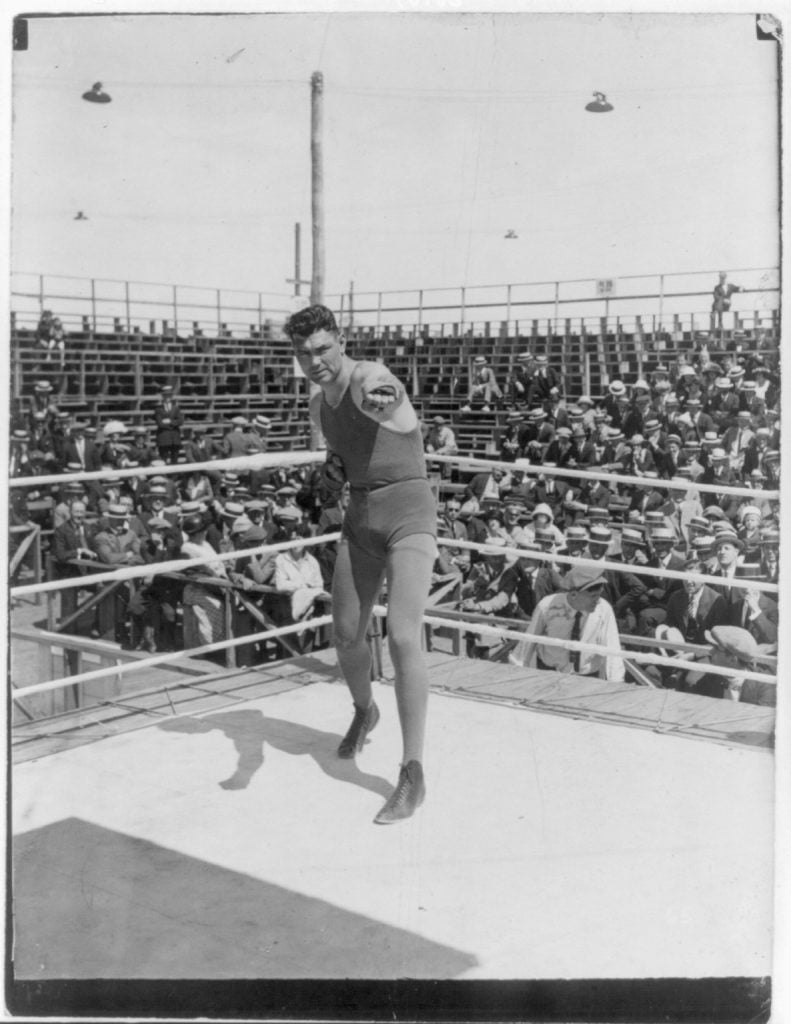 Try squat jumps, tuck jumps, lateral jumps, alternate leg bouncing, long jumps (if enough room) and lunge jumps.
Other simple but effective routines include press-ups, squats, lunges, star-jumps, high knees and, everyone's favourite, burpees.
Shadow boxing is perhaps the easiest but most widely-used boxing routine to do. Every fighter throughout boxing history has done this and can be adjusted to simply work on technique or boost cardio when the intensity is increased.
Don't forget it's not just about throwing shots here.
Your footwork can be worked on too while shadowing and also try different boxing 'feints', such as foot feints, head feints and hand feints.
No boxing training session is complete without working on your core.
There are plenty of different ab workouts to do to tone up and strengthen the midsection including the traditional sit-ups, crunches, toe touches, Russian twists, bicycle sit-ups, ankle touches, superman lifts and planking.
Boxing Professionals To Follow on Social Media
If you want to move on from your basic boxing routines at home and have the space and resources to do so, there are some great professionals that can help achieve that goal.
Several high-profile coaches and ex-fighters are available on social media to provide even more specific routines, expertly-tailored workouts, and drills to boost your experience.
Pete Taylor is a fine example. The father of Ireland's Olympic Gold medal queen and professional women's world champion Katie Taylor and highly-esteemed coach can be followed on Instagram on @petetaylorboxing.
He provides plenty of daily routines and runs his own live coaching sessions through his social channel.
Taylor trains plenty of well-known pro fighters such as Irish lightweight champion Gary Cully and light-welterweight contender Tyrone McKenna.
Another good boxing figure to follow on Instagram is former Team GB Olympic medalist and undefeated pro fighter Tony Jeffries.
He posts regular drills and techniques on @tony_jeffries to follow while you're at home training, including tips on how to improve certain aspects of your skillset.
World heavyweight ruler Tyson Fury is another great athlete to follow at @gypsyking101.
The unified champion has been busy posting live workouts alongside his family and helping motivate the nation during these turbulent times, since overcoming Deontay Wilder in their rematch last December.
Others include dominant women's world champion Katie Taylor (@katie_t86), Venum (@venum), Rumble Boxing (@doyourumble), Box N' Burn (@boxnburn) and Ross Enamait (@rosstraining).
Of course, if you were already part of a boxing gym before the nation-wide lockdown and closures then getting in touch with those involved would be beneficial, as many are continuing to run online training for their pupils too or can help in other ways.