Political Betting: What Comes Next For The Trumps And How Should You Bet On It?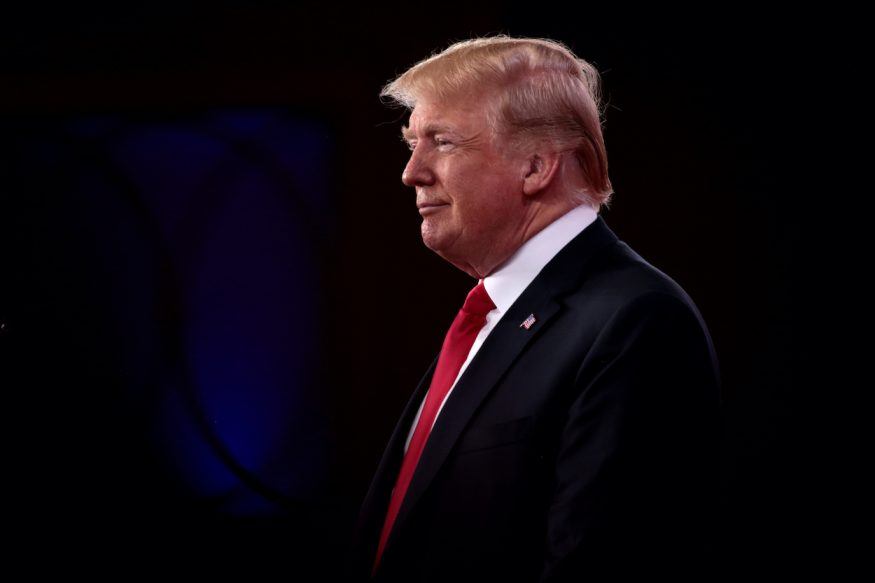 With Donald Trump expected to return to the campaign trail any day soon, expect the drama to resume.
Betting markets are open for 2024, when Trump will announce 2024, when Trump will be indicted and on his running for Congress.
Political betting expert Paul Krishnamurty's recommended bet: Buy Trump for Congress @ 8 cents (PredictIt)
Compared to the record-breaking events of last year, 2021 has been relatively quiet on the US political betting front. Some calm after the storm and a chance for everyone to catch a breath.
With Donald Trump expected to return to the campaign trail any day soon, expect the drama to resume.
'The Donald' drove the growth of political betting like no other.
Turnout on Betfair rose nearly fifty-fold between the 2012 and 2020 presidential elections. It is not unreasonable, therefore, to expect the all-time record for any single betting event, £2.5BN ($3.5BN), to be smashed.
Both Donald And Ivanka Are Popular For 2024
If you want to bet early, there are plenty of 2024 lines open.
Trump is trading in third place across the industry, with a best price of 9.4 available on Betfair. At 4.0, he's a firm favorite to be the Republican Nominee.
Of those two, the nominee bet makes superior sense. Whilst he remains overwhelmingly popular amongst the Republicans who will decide their nominee, Trump remains deeply unpopular with a majority of US voters.
In my view, he'd start a big outsider in a rematch with Biden.
Both bets of course involve a large amount of risk, as he isn't certain to participate.
Assuming that he intends to run, the more immediate question involves when he will announce.
Here, PredictIt offers a couple of markets on the date – prior to 2022 or 2023. Its current odds currently reflect 12% and 37% chances respectively.
My view here is that he's in no hurry.
I don't doubt his appetite, but the decision will probably depend on (a) how well he's faring in polls and (b) how tied up he is with legal stress.
I don't expect good news for him on either front.
Will Trump Be Indicted?
After four years trying to get Trump's tax returns and financial records for an investigation, Manhattan DA Cyrus Vance finally won at the Supreme Court.
A grand jury is now sitting and a decision whether to indict is likely within months.
Some bookies are offering odds that Trump is indicted before the end of 2021. That also covers any other criminal charges.
For example, Georgia's AG is investigating his publicized telephone call asking Secretary of State Brad Raffensperger to find 11,000 votes, or various unresolved loose ends, related to the Russia scandal or Mueller Report.
The Georgia case looks particularly threatening.
So if you want to back Trump for long-term targets such as 2024, it probably makes sense to back one of these earlier targets, such as to run.
Or even to avoid indictment, as that would surely have a negative effect on the later odds. If the first hurdle is passed, play up the winnings on the next.
This strategy will pay bigger odds overall.
Congress Run Looks Under-Priced
One idea gaining traction involves first running for Congress.
Find a Republican-friendly district in Florida where the incumbent would happily stand aside – scandal-hit Matt Gaetz's district, for example – and which would be certain to elect him.
When the idea was mentioned in a radio interview last week, Trump was very enthusiastic.
Being in Congress would provide Trump a new platform. A new megaphone to replace the social media sites, from which he is still banned. Republicans could elect him as Speaker of the House of Representatives, thus elevating him to third in line for the presidency.
The plan could therefore be for Republicans to win the House at the mid-terms – currently around a 2 in 3 chance according to the betting.
They would then have the numbers to impeach President Biden, conjuring up spurious charges if necessary. If losing the presidential race but retaining the House in 2024, Trump could block the certification.
Bettors aren't yet convinced.
PredictIt offers a market that Trump will either be on a GOP primary ballot for 2022 or any seat.
'Yes' is currently available to buy at just 8 cents – equivalent to odds of 12.5.
Return Of Rallies To Spark More Gambles
I reckon there's juice in those odds.
Trump thrives off his rallies and so do his supporters. We saw an extraordinary surge of cash for him following the Republican Convention and again once his election rallies ramped up.
Once they restart, (perhaps around July 4), I expect a repeat across these various markets.
This plan to run for Congress will get more of an airing. His supporters will love it and so will his entourage. Trump will love teasing them and the media. A new election campaign would ensure tens of millions of donations.
What's not to like?
Republicans would worry that his presence would hurt their mid-term chances and motivate Democrats but hardly anybody in the GOP will stand up to Trump.
I recommend buying these PredictIt shares cheap at 8. If it looked likely, the price would move instantly to 90 plus.
That is the extent of my pro-Trump betting at this stage, though.
I've said for five years that the Republicans were on a suicide mission by embracing him and far-right politics.
Nothing has changed.
His brand is toxic to a majority and fixed.
Wider events, from potential indictments to the ongoing prosecutions of his supporters for the January 6 insurrection, will damage him further.
But so long as Trump wants the political limelight, the Republicans will placate his ambitions.
And so long as these conversations persist, so will the betting opportunities.
Lead image: Gage Skidmore