9 Reasons Why Kakegurui – Compulsive Gambler Is Worth Watching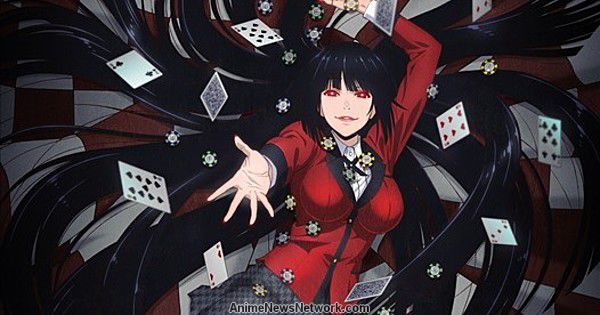 Kakegurui – Compulsive Gambler is an anime television series released on Netflix that focuses on the privileged Hyakkaou Private Academy. The story revolves around the arrival of one student who joins the school and shakes things up with their gambling for thrills attitude.
To mark the arrival of this highly anticipated series, here are 9 reasons why you have to check it out.
The TV Show is Based on The Hit Manga Comics
Writer Homura Kawamoto and illustrator Toru Naomura initially released the Kakegurui series in manga form with publisher Yen Press. It has been a part of Gangan Joker since 2014 which is a manga sector of publisher Square Enix.
Seven volumes have been published to date so there is plenty of material for the anime series to draw inspiration from. Fans of the manga comics will know what to expect and it is no surprise that the TV series is so hotly-anticipated.
Yasuko Kobayashi is on Board As Writer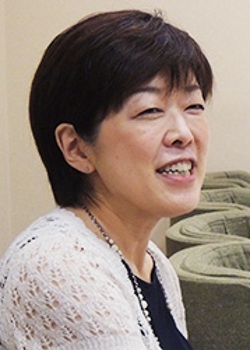 The original manga series might have been written by Kawamoto but the anime version of Kakegurui has seen renowned anime writer Yasuko Kobayashi brought in to freshen the script up.
The veteran 52 year old writer has had a career that stretches almost 25 years. His first credit came in 1993 with Tokusou Robo Janperson.
His other projects have included Yu-Gi-Oh!, Kamen Rider, and Garo: Divine Flame. This series is in safe hands.
The Animation Studio is MAPPA
MAPPA (Maruyama Animation Produce Project Association) has only been involved in animation projects in its current guise since 2012 but their track record is already very impressive.
Previous works released under the studio include Kids on the Slope, Garo: The Animation, and Days. Kakegurui: Compulsive Gambler is the latest in a long line of exciting titles for the studio.
Gambling as A Taboo is Addressed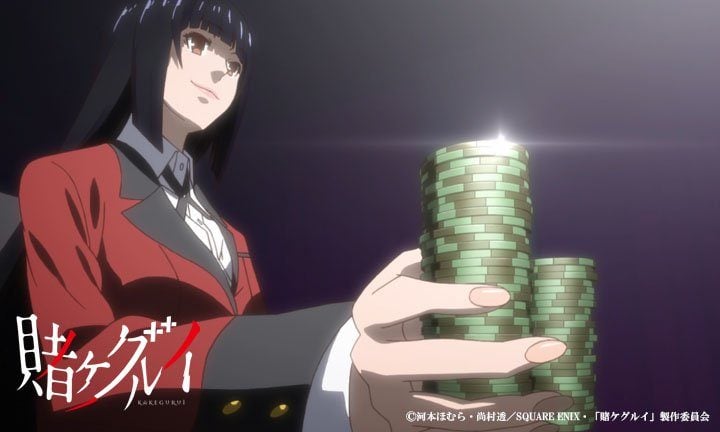 At the end of 2016, the Japanese government confirmed that gambling would become legalized across Japan before the 2020 Summer Olympics in Tokyo.
Until the finer details are finalized via an implementation bill over the coming months then gambling will remain illegal and a taboo subject. Kakegurui – Compulsive Gambler addresses this taboo by highlighting the highs and lows of gambling.
It's breaking new ground. Being so open to the topic of gambling would have been almost impossible years ago but the series uses the subject as its main plot.
Finally, gambling in anime can be found in something other than Yuzu Sato.
It's Not Just For The Shonen
Shonen is the stated target audience for the series. For those of you unfamiliar with the term, it represents the demographic of 8 to 18 years olds of the male gender.
Other shonen-targeted series include Astro Boy, Dragon Ball, and Speed Racer.
Those series prove that the target demographic are not the only ones that can enjoy the content. There is enough going on to ensure that older viewers can become addicted to the show too.
It Has a Strong Female Lead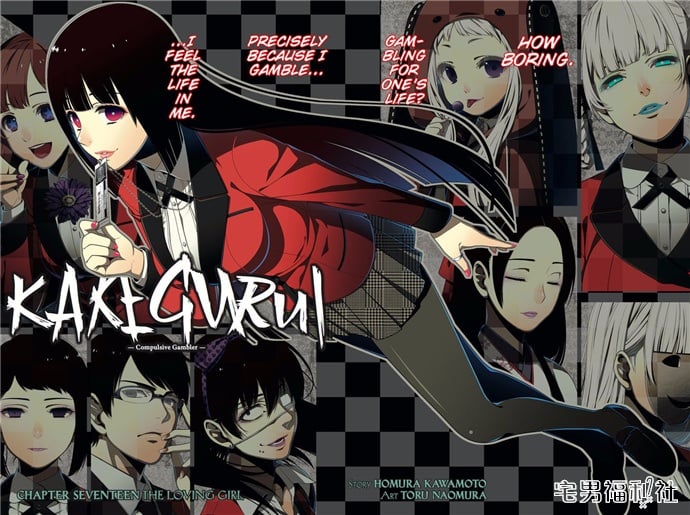 Shonen series have often made the protagonist a female but until recently it was often the case that the main female character was the romantic interest of the male lead.
Over recent years, female characters have become more commonplace the world over. Kakegurui is another further example of how women are being portrayed on an equal footing as men. It is a positive move and shows more gender equality in a genre where that was not always true.
Yumeko Jabami is a female character that displays a lot of stereotypical male traits showing just how gender equality has become more prevalent in modern society.
Netflix Knows Great Anime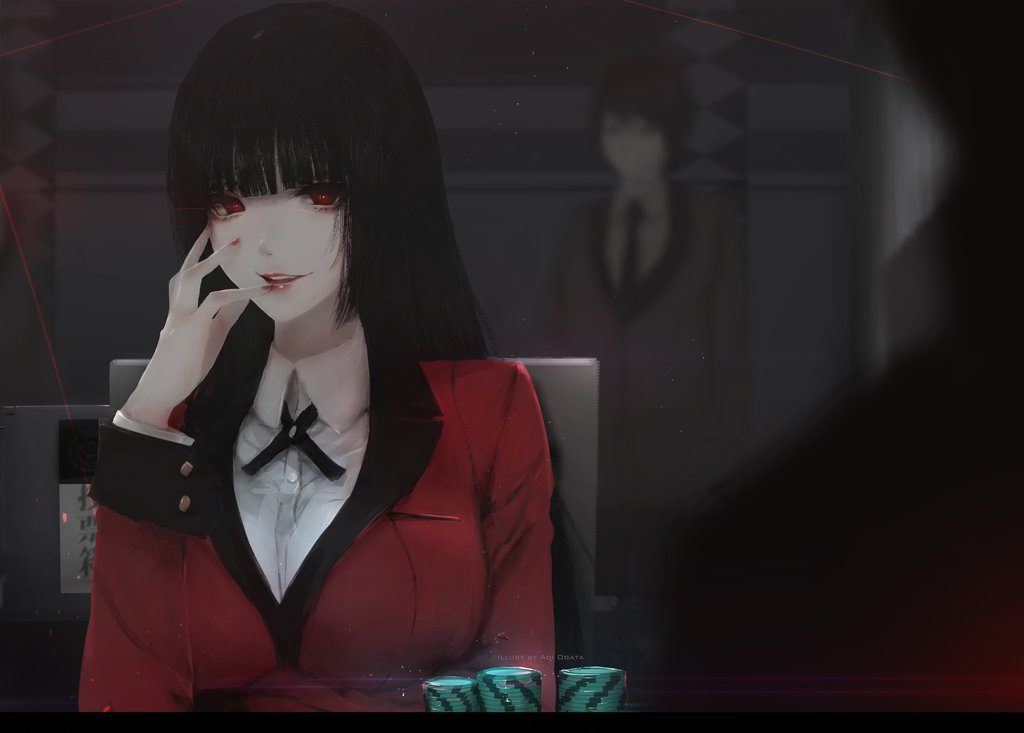 Netflix is really making a push on the television show front right now. US shows such as Orange Is The New Black, 13 Reasons Why, and Making A Murderer have earned high praise and the positive ratings do not stop there.
The streaming portal has a stunning selection of anime titles in its catalogue including Attack On Titan, Death Note, and Sword Art Online. Netflix knows exactly what it is doing when it comes to anime.
Kakegurui is Only The Beginning
Every great television series looks to build on its legacy with a spin-off. Cheers spawned Frasier. Breaking Bad created Better Call Saul. Friends made Joey?… OK, so that last one isn't the best example but you get the point.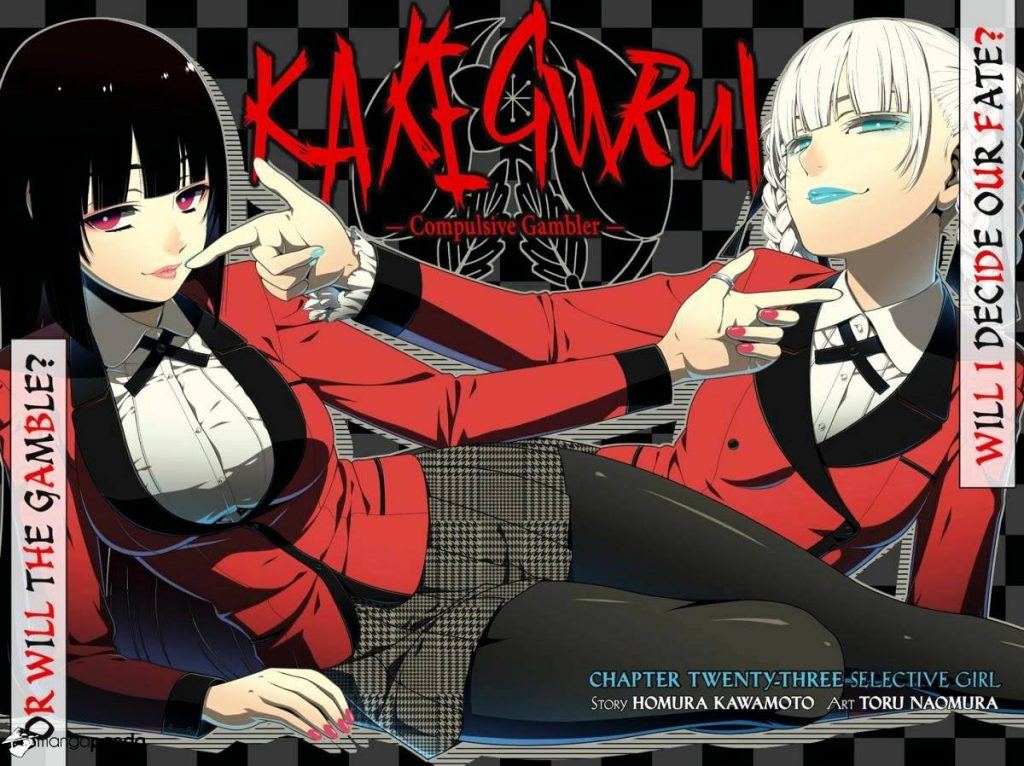 Kakegurui – Compulsive Gambler is only one part of the content. A spin-off manga series called Kakegurui Twin has been released in Gangan Joker since 2015 so there is potential for that content to be turned into an anime series too.
Everything Square Enix Touches Turns to Gold
If there is one name from the entertainment industry you want to see involved in a project right now then it is Square Enix.
The developer is best known for its video games such as Final Fantasy and Dragon Quest but it has also broadened its horizons into publishing. Kakegurui is its latest project with Kingdom Hearts and Star Ocean also receiving positive receptions.
When Square Enix are on the credits you can have absolute faith that you're onto a winner.
…Season 2 – Kakegurui ×× – is also worth a watch
The second season of the anime was released and aired earlier this year, from January 8 to March 26, 2019.
Can we expect a Season 3? It's currently unclear whether we will see more of Kakegurui in the future as there is currently no official news available. Watch this space…