2024 Presidential Election: Rating The Top 10 In The Betting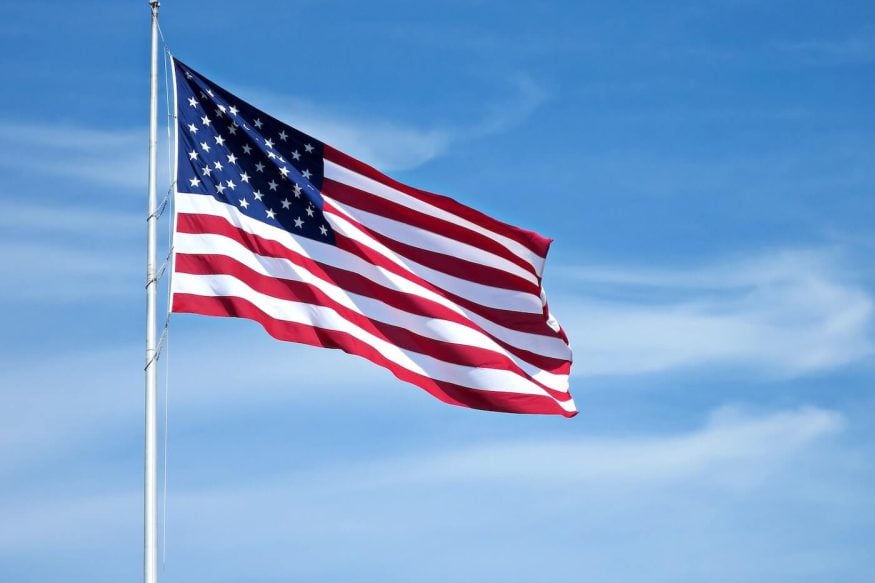 Recommended Bet: Back Joe Biden at 4.0 (William Hill)
When betting on the US presidency at such an early stage of the marathon, the first rule is to remember the process is a multi-layered betting event.
A candidate must first declare, then win their party's nomination, and finally win the general election.
Backing the winner therefore effectively means winning a trio of bets, about which we can roughly calculate the odds. Keep these calculations in mind when choosing how and when to back your selection.
The favorite offers a perfect example. Ron DeSantis is merely second favorite for the Republican nomination at 2.5 behind Donald Trump, yet leads the general election market.
These odds imply he'd be a 1.5 chance to win the general election. Short odds for somebody who hasn't even declared yet, is not certain to do so, and is untested beyond his own state.
That isn't to deny his obvious chance. DeSantis has shrewdly positioned himself as the natural heir to Trump and polls remarkably well for a state governor at this stage of a national primary.
He's just been re-elected as Florida Governor by a 20% margin. This in a state deemed marginal at presidential level.
If as reported, the Republican establishment are looking to unite around one alternative to Trump. RDS is the obvious choice.
He is three decades younger than Trump, much less erratic, and starts this race facing nothing like the same entrenched hostility. However at 44, relative youth might deter DeSantis.
A fight with Trump will be brutal, perhaps fatal to his reputation. No other Republican has thrived after taking on Trump these past seven years.
Whereas if he sits 2024 out, DeSantis is positioned to inherit the party base in 2028.
These are the biggest odds about an incumbent first-term president in living memory.
Whilst Biden is yet to confirm he will run again, the betting implies he will. Hills make him 1.57 to be the Democrat Nominee, which projects general election odds around 2.5.
That is a harsh assessment.
At the midterms, Biden led his party to a far superior outcome than either Trump or Barack Obama managed during their first term.
US economic figures are improving, and Biden can boast various legislative achievements.
In contrast, Republicans in Congress are in disarray. I'd rate him favorite to beat Trump again, if they are the nominees, but he would start outsider against DeSantis.
Regardless of the GOP nomination, I expect Biden to declare his candidacy soon in order to end speculation, and no serious rival to oppose.
At that stage, expect his odds to shorten by a third or more.
Trump's odds have moved back and forth in recent months. The midterms were widely billed as a disaster for him and the high-profile candidates he endorsed.
The threat of indictment from Special Prosecutor Jack Smith looms large, along with a mountain of legal problems. That he is still in the race is further testament to Trump's extraordinary Teflon quality.
Polls still have him leading the GOP nomination but they are underwhelming, with around half of respondents wanting somebody else.
His campaign has yet to take off as in previous elections, but that could transform quickly now he is now back on social media.
If DeSantis runs against Trump, I think the former president will be humiliated and drop out early. He may run as an Independent and thus ruin the GOP's chances (providing another incentive for DeSantis to wait).
If not, we will likely see a repeat of 2016, with his ultra-loyal base ensuring 40% in each primary – enough to beat a divided field.
When it comes to the general election though, Trump is definitely the Democrats' best chance of retaining the White House.
The Vice President was the early favorite for 2024, based on the assumption that Biden wouldn't run.
She has endured a bad press and doesn't poll well but, if that turns out the case, Harris should still be regarded as strong favorite for the Democrat nomination.
It will be very hard for lesser challengers to take on a serving VP, backed by Biden and the party machine.
Plus, even assuming Biden does declare, Harris will remain in betting contention as the default alternative should something untoward happen to the president.
The former UN Ambassador and Governor of South Carolina is expected to announce her candidacy on February 15.
It will be warmly greeted by the GOP establishment, who have long eyed her as a future leader. She may well be their most electable choice for the general election.
Haley starts a very long way behind Trump though. It seems likelier that she'll run a solid campaign and be well positioned to be running mate to either him or DeSantis.
Indeed Betfair rate her clear favorite in their Republican VP market.
The California Governor has made several eye-catching moves to build a national profile – taking on DeSantis and Texas Governor Greg Abbott – which were widely assumed to be the beginnings of a presidential bid.
The question is whether Newsom is planning a 2024 run, or merely positioning for 2028.
Newsom and Harris are old allies from California, so I doubt they will run against one another.
But remember these nominations will not be decided until July 2024, and the party can change rules in an emergency, at the convention.
If the polls are looking grim for Biden, Newsom's name will remain part of the conversation.
Another Democrat with a big future, having built her reputation as Governor of Michigan. Proven ability to win in the Midwest is a priceless quality for any would-be president.
Plus, Whitmer is battle-hardened, having won re-election in that key swing state following a siege of the state legislature and plot to kidnap her by fascist groups.
She's unlikely to make any moves for 2024 unless Biden withdraws, but must be a frontline contender if the primary opens up.
8. Pete Buttigieg 41.0 (William Hill)
One of the defeated Democrat candidates from the 2020 primary and now Transportation Secretary under Biden.
At 41, age is very much on Buttigieg's side, and he is clearly rated by the party establishment. If Biden doesn't run, he will be touted as a rival to Kamala Harris.
However, his 2020 campaign failed due to inability to attract support from African Americans, who form a key part of the Democrat membership.
There's little to suggest that has changed so Buttigieg's career, for now at least, looks set to involve supportive, senior roles rather than the top job.
9. Mike Pence 41.0 (Bet365)
The former VP is reportedly set to announce his candidacy soon and even up for a fight with his former boss.
Pence has a deep following among evangelicals, which should give him a foothold in the primary, but whether he can win over the MAGA base (some of whom wanted him dead on January 6) is another matter.
I suspect that, like Nikki Haley, Pence's chance relies upon DeSantis not running and Trump's campaign imploding.
An interesting mover on the Republican side. Youngkin has a very strong profile for a general election, as the Governor of Democrat-leaning Virginia.
He's become a regular on Rupert Murdoch's Fox News, whose support would be extremely valuable if entering the primary.
The sizeable question mark over his chances revolves around the fact he has to govern as a relative moderate in Virginia, taking positions that won't play well with the GOP base.
Nevertheless, he's the type who could move forward in the betting with a good campaign that boosts his recognizability.
Recommended Bet: Back Joe Biden at 4.0 (William Hill)
Lead image: Robert Linder/Unsplash