UK Reveals Plans To Regulate Bitcoin And Other Digital Currencies
Posted on: March 20, 2015, 10:43h.
Last updated on: March 20, 2015, 10:43h.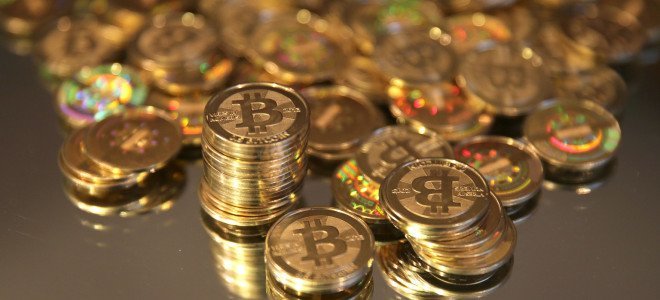 The United Kingdom could become a leader in the safe exchange of Bitcoin and other digital currencies, as the UK government has announced that it will look to regulate such currencies using anti-money laundering rules.
The report, which came along with finance minister George Osborne's annual budget statement, appears to be an effort by the UK to fight the potential for criminal use of such currencies while still supporting future innovations.
"It provides enough oversight to provide legitimacy without stifling innovation," said Tom Robinson, a board member for the UK Digital Currency Association. "I think it is a good balance between on the one hand the US and specifically New York, which I think have gone too far, and what a lot of countries are doing which is just completely ignoring it."
Bank of England Sees "Promise" in Digital Currencies
While many governments and banks have tried to stay away from Bitcoin and other similar currencies, UK institutions have seemed a little more positive about their future.
The Bank of England said last February that such cryptocurrencies had "considerable promise," mainly because they offered a way to possibly transfer funds securely without relying in a third party. However, it was far from a complete endorsement: the same bank also warned that widespread use of Bitcoin could be damaging to the economy, and that fraud was a serious risk for transactions made using the currency.
Bitcoin advocates have lauded the announcement as a potential positive for the currency. However, it is also true that the government has yet to say anything about what kinds of regulations it will pursue, and it is likely that even officials interested in Bitcoin aren't sure what exactly is planned yet.
Consultation Will Begin After Elections
That's because the government plans to have a full consultation on their regulatory approach in the next term of parliament. That, of course, will only happen if the current government, a coalition between the Conservative Party and the Liberal Democrats, survives through the general election coming in May.
"The consultation will seek views and evidence on key questions including how anti-money laundering regulation should be applied to the digital currencies sector, the scope of the regulatory perimeter and the identity of the regulator," read the report.
Other signs also pointed to a generally positive view of Bitcoin and cryptocurrencies from the government. The Treasury also announce a new research initiative that will see £10 million ($14.74 million) put into research on digital currency technology. There was also an Office for Science report released on Wednesday that looked at the long-term potential of cryptocurrencies.
"Digital currencies such as bitcoin have the potential to replace traditional currency and, by extension, the need for central banking and regulatory systems," that report read.
One of the key things that Bitcoin and other digital currencies may need in order to increase their general use is access to banking services. However, a lack of regulation and oversight has generally kept banks away from dealing with Bitcoin.
Such regulation could help stabilize Bitcoin and other digital currencies, which have seen sometimes wild swings in value and several scandals at popular exchanges, such as the collapse of the Mt. Gox exchange last year.
Most Read