Portugal Online Gambling Bill Signed Into Law
Posted on: May 3, 2015, 07:34h.
Last updated on: May 4, 2015, 07:40h.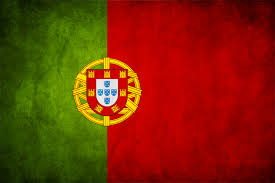 Portugal's long-awaited online gambling reforms are set to come into force on June 28th, having been signed into law last week by President Aníbal António Cavaco Silva.
The bill will open up the previously monopolized market to international operators, with the cash-strapped government hoping to raise €25 million ($28 million) from the new online gambling licensing regime.
The licensing window for online gambling operators wishing to enter the Portuguese market is now open.
All gambling operations in the country had hitherto been restricted to the government's gambling monopoly, Santa Casa da Misericordia, while a blanket ban on foreign online gambling sites had been strictly enforced in recent years.
In 2005 Bwin attempted to sponsor the Portuguese football league but its efforts were challenged by the government and defeated in court after appeal.
Bwin's subsequent continuation to offer a Portuguese language version of its website enraged the government, prompting it to order Portuguese ISP's to block access to offshore gambling sites.      
Bailed Out
However, Portugal is now eager to find new methods of rebuilding its stricken economy. The country was bailed out by the EU Commission, the European Central Bank and International Monetary Fund in a €78bn rescue program in 2011 after the financial crisis had left the country almost bankrupt.
Portugal left the rescue program last year, and now faces pressure to increase fiscal strength. The high taxation levels of the new licensing regime have been criticized as punitive, however.
The Industry body, known as the Remote Gambling Association, recently said that the proposed 8 to 16 percent for online sportsbetting would stymie the market and dissuade foreign operators from investing in the country.
It was also critical of the fact that Santa Casa, which will retain the offline sportsbetting monopoly, will be paying up to 50 percent less in taxes than its online competitors.
Taxation Criticism
"Such a differential has the potential to create a situation of substantial illegal state aid being granted to Santa Casa by the Portuguese government whilst also destroying any hope for fair competition in a future regulated online sports betting government," said Clive Hawkswood of RGA.
"The RGA would welcome the opportunity to engage in a constructive dialogue with the Portuguese government to ensure a level playing field for all online sports betting operators seeking to obtain licenses."
Portuguese ministers, meanwhile, were quick to emphasize that the new regime complies with European Union regulations on competition laws and fair business practices.
"The bill will proceed with the regulation of online gambling in line with the recommendations issued by the EC on this matter and the international best practices," said the Council of Ministers in a statement. "Licenses will be awarded to all the companies that will ensure the full respect of a set of financial, economic and technical requirements."