London Hosts First Ever Bitcoin Gaming Conference
Posted on: November 28, 2014, 12:00h.
Last updated on: April 27, 2015, 05:44h.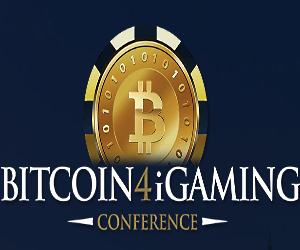 Bitcoin4iGaming, the world's first ever bitcoin gaming conference, was held in London this week, as crypto-currency entrepreneurs and gaming execs descended on Dexter House, a venue, appropriately enough, situated next to the former Royal Mint. A wide range of issues were up for discussion, from the potential regulation of bitcoin gaming to the economic future of bitcoin and alternative currencies, as operators, investors and affiliates seized the opportunity to network and exchange ideas.
"The Bitcoin4iGaming Conference is dedicated to the opportunities Bitcoin and other virtual currencies present to the iGaming sector," explained organizers iGaming Business Magazine.  "The event will bring the crypto-currency world and the iGaming world together in order to eliminate friction in iGaming payment processing and popularizing the use of crypto-currencies in digital transactions."
Bitcoin Foundation Executive Director Jon Matonis was the opening keynote speaker and he talked about the advantages of using alternative currencies in the online gambling sector, from the ability to target customers all around the world, to the zero chargeback risks and the reduction of fraud. 
Regulation for Bitcoin
There was also a regulatory perspective on offer from representatives of several online gambling licensing jurisdictions who spoke about their efforts to recognize the role of bitcoin in the sector. The Isle of Man, in particular, has announced that its long-term ambition is to build an environment that would allow bitcoin businesses to thrive and is looking at the possibility of creating a framework of regulation for the nascent currency.
Also among the speakers was entrepreneur Brock Pierce, a pioneer of the market for digital currency and co-founder and managing partner of Crypto Currency Partners (CCP). A prolific investor who has led more than 30 acquisitions throughout his career, Pierce is a much sought-after commentator on the Bitcoin economy and sits on the Board of the Bitcoin Foundation. 
Breakout Gaming Fails to Break Out
In related news, Breakout Gaming, the first gambling site to use its very own crypto-currency, the Breakout Coin (BRO), has reported disappointing initial fundraising efforts. The company held a "crowdsale" fundraising initiative which ended this week, where it offered up 4 million BRO's for sale in an "Initial Coin Offering," with the value of one bitcoin equal to 6,000 BRO. Breakout Gaming raised just 387 bitcoin (currently equal to around $136,000), falling well short of its 1,000 bitcoin goal.
Breakout Gaming is a bold bid to bring alt-currency gaming to a mainstream market. Announced in September with a string of celebrity poker player ambassadors in tow, including Johnny Chan, Huck Seed, Jennifer Harman and Ted Forrest, the company is pursuing a license from the jurisdiction of Kahnawake and, on launch, will offer poker and casino gaming and fantasy sports. As well as BRO, customers will be able to use bitcoin and regular currencies to play.
Gian Perroni, head of marketing at Breakout, put the disappointing results down to bad timing. "When we first launched our crowdsale bitcoin was in a free fall, which cast a chill with potential purchasers, not only for our project but for the crypto community in general," he said.
The company has said it will organize another crowdsale soon.
Similar Guides On This Topic