Betsson Affiliate Manager Charged with Embezzling $162,000
Posted on: December 1, 2015, 12:43h.
Last updated on: December 1, 2015, 12:46h.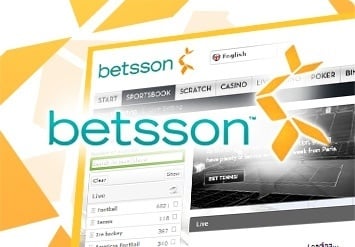 A Betsson senior affiliate manager has been charged with fraud and money-laundering in Malta, after it was alleged that he stole €153,000 ($162,000) from his employer.
Christiaan Alexander Van Dalen, 41, who lives in the online gambling hub of Malta but holds a Dutch passport, is accused of "retagging" a number of existing high-value player accounts to his own and then claiming the commission himself.
The court heard Van Dalen could earn between 25 and 50 percent of the bets of his fake referrals.
The prosecution alleges that Van Dalen had attempted to conceal the funds he falsely claimed from his employer by channeling the proceeds into his wife's bank account in the Philippines, as well as into various e-wallets in both his and his wife's names.
While much of the money remains unaccounted for, the prosecution believes that it may have been used to acquire several properties in the Philippines.
Assets Frozen
Inspectors Jonathan Ferris and Raymond Aquilina for the prosecution requested that the financial assets of both Van Dalen and his wife be frozen to prevent the disappearance of any more of the funds. The defense objected, emphasizing that Van Dalen's wife was unaware of the fraud and therefore an innocent party.
"If the legislator said you can accuse ABC and issue a freezing order against any other person on earth … that makes no sense … the law does not give you the prerogative or the right to freeze monies belonging to a third party," said Van Dalen's attorney, who demanded to know under what provision of law the order was being requested.
Aquilina replied that "even simple detention of the money would constitute money laundering,"
Denied Access to Computers
Representing Betsson, attorney Ian Vella Galea said it was "very clear that he parked the funds in his wife's account," which he also allegedly controlled. "There is a risk that if the freezing order is not issued, all funds will be lost," he said.
The judge agreed, describing the defense's objection as "outlandish and alien to our judicial system," before freezing all but €13,000 ($13,829) of the couple's assets.
Bail was refused, while the judge also demanded that Van Dalen be denied access to computers or devices in prison in order to prevent him from accessing his online gaming accounts and tampering with the evidence.
Van Dalen has entered a plea of not guilty.