Bwin.party Confirms GVC Bid 
Posted on: July 9, 2015, 02:21h.
Last updated on: July 9, 2015, 02:21h.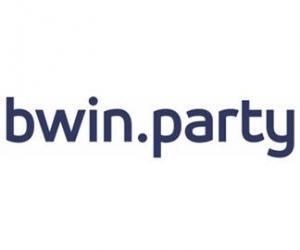 GVC's Amaya-backed bid for bwin.party was confirmed by the board today.
Yesterday, The Financial Times broke the story that GVC had made a $1.4 billion offer to acquire the entire share capital of the online gambling firm; today, the bwin.party board said it was considering the offer and could see the "potential benefits" to bwin.party shareholders.
It was currently committed to resolving a number of "transaction-related issues," it added.
It is unclear whether 888 Holdings, which made an offer for bwin.party in March, is still at the negotiation table.
"Any offer made by GVC for bwin.party would include part of the consideration in new GVC shares," said Kenneth Alexander, Chief Executive of GVC Holdings, today. "Based on our experience with the successful Sportingbet acquisition and restructuring, we believe that the potential combination of GVC and bwin.party would result in substantial financial and operating synergies and represent an excellent opportunity for both GVC and bwin.party shareholders."
Amaya Providing "Some of the Capital"
Alexander was also able to confirm that Amaya Inc is supplying "some of the capital" in the deal, and would therefore take "some of the assets" should it go ahead.
It's understood that in the event of a takeover, GVC would own the majority of bwin.party, while Amaya would acquire the company's poker operations, thus giving it a foothold in the regulated New Jersey market.
It's believed Amaya would also be given the option to buy the sportsbook from GVC in the future.
The deal would be a reverse takeover comprised of a combination of new GVC shares and cash, although all parties have stressed that there can be no certainty that the deal will be accepted.
Poor Sportsbook Results 
The news coincided with another disappointing financial report from bwin.party, which said that unfavorable sports results had led to a decline in gross win margins for the first half of the year.
The company's mobile operations have grown, however, with mobile accounting for 31 percent of total gross gaming revenue in June, up from 23 percent in the previous year.
"Despite challenging comparatives together with the impact of EU VAT and POC tax, we are pleased with our business performance in the first half," bwin,party CEO Norbert Teufelberger said. "We have completed our new organisational set-up and streamlined our decision-making processes, significantly improving our operational performance."
Despite the poor sports book results Alexander remained upbeat about the potential of a bwin.party acquisition.  "It's been a very difficult market for bwin but it's also been a very difficult market for everyone," he said. "From the GVC perspective, one that excites me the most is bwin's sports betting brand and that's the brand with enormous potential."