Singapore Casino Sector Begins Recovery, Say Analysts
Posted on: June 21, 2016, 04:30h.
Last updated on: June 21, 2016, 04:30h.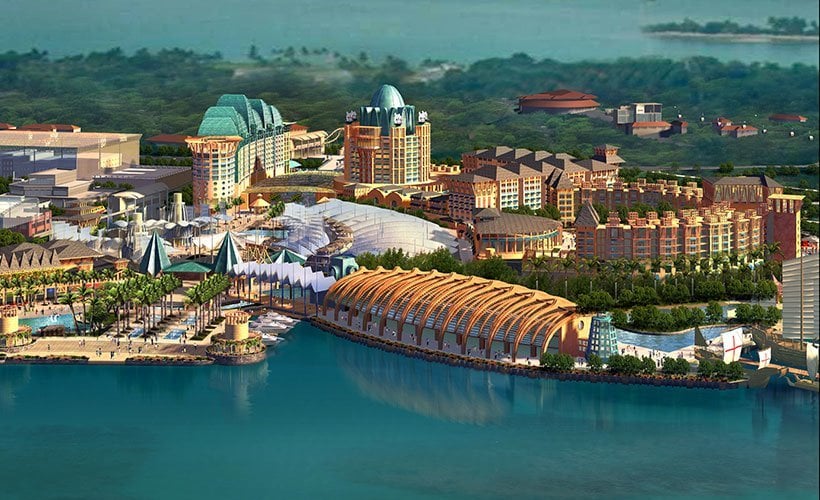 It's not just Macau's casino industry that has been hit hard by Beijing's anti-corruption drive. Asia's second-biggest casino gambling destination, Singapore, has been feeling the pinch too.
In 2014, when Macau's economic downturn began to take root, it was speculated that Singapore might be the main benefactor, as VIP gamblers from the Chinese mainland would cross the South China Sea for their high stakes fix, rather than risk potential trouble in Macau.
But spooked by the muscle-flexing in Beijing, the high-rollers simply lay low and stayed at home instead and the hoped-for South East Asia gambling boom failed to materialize. Meanwhile, China's subsequent economic slowdown hurt Singapore's market even more painfully.
In 2015 net profit at Genting-owned Resorts World, Singapore's biggest, grandest casino, tumbled 70 percent over the previous year, to S$193 million ($143.7 million), its lowest ever. LVS' Marina Bay Sands meanwhile, fell 10 percent, year on year.
Bottoming Out 
But according to Tushar Mohata, an analyst at Nomura, who spoke to the Financial Times this week, the Singapore casino sector is bottoming out, and for two reasons. First, it's given up on the Chinese high-rollers, pivoting, instead, towards mass market customers closer to home; and second, it has enhanced its non-gaming amenities.
"Genting is doing quite well in non-gaming revenue," said Mohata. "Marina Bay Sands hasn't added any capacity since its hotel opened, but last year Genting opened a new hotel in Jurong; it's a little further away from Sentosa, but the average room rate is lower and it appeals to the budget-conscious traveler." 
"[Genting] have been redeploying [staff] who used to work in the VIP business, to the mass-market segment," added Jessalynn Chen, an analyst at CIMB Chen. "They're also trying to bring in new customers with promotions such as bringing in Michelin-starred chefs."
Ho's Suspect "Business Decision"
Things may be looking healthier in Singapore, but there are still headwinds, according to the Financial Times. Regional currencies have weakened recently against the Singapore dollar, which makes it more expensive to visit the city-state, while casino expansion in Vietnam and South Korea is providing increased competition.
Meanwhile, back in Macau, the gambling hub has been doing a certain amount of pivoting towards non-gaming attractions itself. And when Lawrence Ho and James Packer launched their $2 billion movie-themed Studio City Macau, the lack of VIP tables and junket operations raised eyebrows. Ho called it a "business decision" as the casino was focusing on the mass market, which emphasized just how much Macau had changed in the space of two years.
Or did it? It seems that Ho's "business decision" was little more than spin, according to Alvin Chau, of the SunCity Group, which is Macau's biggest junket operator. Chau told Inside Asian Gaming this week that the lack of VIP tables was more an issue of bureaucratic red tape, and that Studio City's VIP operations are likely to be up and running next year.
Studio City has yet to comment on the claims.