South Point Casino Owner Michael Gaughan Doubles Worker Bonuses, Credits Trump Tax Reform
Posted on: January 6, 2018, 02:00h.
Last updated on: January 5, 2018, 10:42h.
Workers at the South Point Hotel Casino in Las Vegas are among the first employees in the gambling industry to learn that their annual bonuses are increasing, thanks to the recent tax reform bill passed by Congress and signed into law by President Donald Trump at the end of 2017.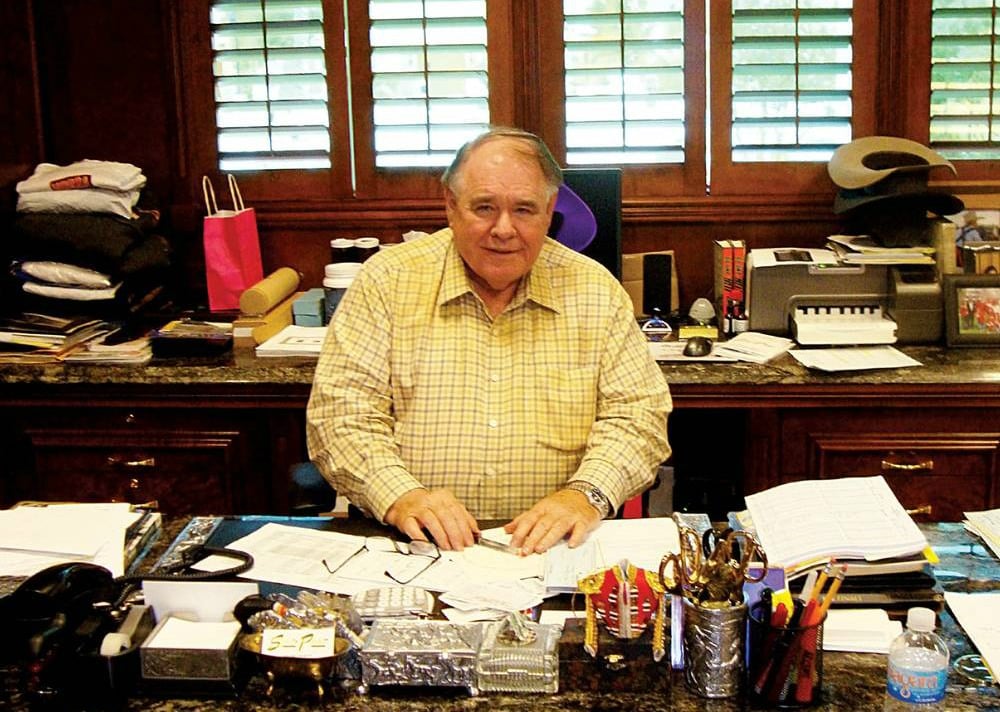 This week, South Point owner Michael Gaughan said all 2,300 full-time workers at the resort will see their 2017 annual bonuses doubled. The average employee will receive just under $500, with more senior level workers and management standing to receive between $700 and $2,300 each.
Talking with the Las Vegas Review-Journal, Gaughan said he was motivated after watching other corporations share their tax savings with workers.
"We had a big year and I'm going to save some money with The Donald," Gaughan explained.  "I got a little bit of a tax break. It's about a million dollars."
In addition to doubling bonuses, Gaughan announced that a planned insurance premium increase for 2018 that was set to be partially paid by workers will now be covered by the company. "We want to be sure our extended family is taken care of," the owner concluded.
Trending Bonuses
According to Americans for Tax Reform, an organization founded by Grover Norquist that advocates for lower taxes through limited government, more than 100 major companies have announced new or increased bonuses due to the tax overhaul.
AT&T, American Airlines, Bank of America, Comcast, Nationwide Insurance, Southwest Airlines, and US Bancorp are just some who are giving all of their workers a $1,000 bonus check for their 2017 work.
But in Las Vegas, casino companies have been slow to follow that giving trend. Despite many having backed Trump (a former casino owner himself), the gambling brass are keeping their tax savings close.
Billionaires Sheldon Adelson, Steve Wynn, and Phil Ruffin all campaigned for Trump and donated tens of millions of dollars to his election push. They all believed their fellow billionaire would lead a better economy than Democratic candidate Hillary Clinton.
The economy is indeed roaring, with the Dow Jones Industrial Average cruising past 25,000 for the first time in its history. Unemployment is at a 17-year low, and 1.7 million jobs have been created since Trump took office. 
Who Will Win the House?
Despite the strong economy and some of America's largest corporations spreading the wealth among their workers, much of the nation remains opposed to Trump.
That's why many believe come November's midterm elections, the Democrats will regain control of the House of Representatives. At PredictIt, shares of Democrats winning House power after 2018 is trading at 62 cents, to Republicans at 40 cents.
However, Trump remains the favorite to win the 2020 presidential election, as he's trading for 33 cents, far ahead of the second-best odds, Sen. Bernie Sanders (D-Vermont), at 12 cents.
Former Vice President Joe Biden (D) is next at nine cents. He's followed by Senators Kamala Harris (D-Oklahoma), Cory Booker (D-New Jersey), and Kristen Gillibrand (D-New York), along with current VP Mike Pence (R), all of whom are at eight cents apiece.