Kim Wong, Alleged Mastermind of New York Fed Reserve Heist, Gives Testimony in Philippines Senate
Posted on: March 30, 2016, 10:56h.
Last updated on: March 30, 2016, 11:18h.
Kim Wong, president of the Eastern Hawaii Casino in the Cagayan Economic Zone, appeared at a Philippines Senate hearing on Tuesday to offer his testimony on events surrounding the theft of millions of dollars from the New York Federal Reserve Bank back in February.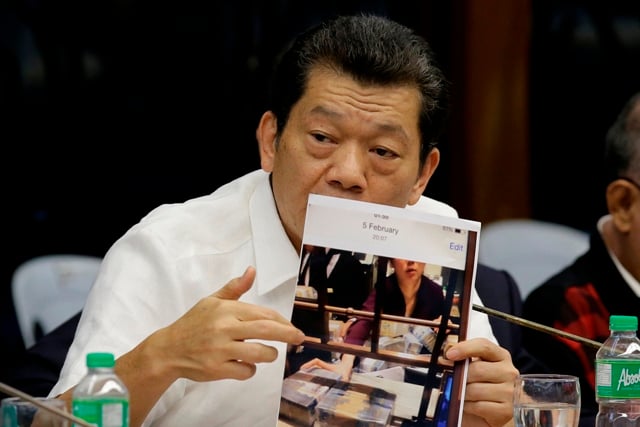 On February 5, hackers sent numerous requests to the bank to transfer almost $1 billion from an account used by the Bangladeshi government into accounts with fake names at Filipino bank RCBC.
Four of these requests, totaling $81 million, were processed before the breach was discovered.
Around $46 million was then sent via remittance service Philrem into the minimally regulated Filipino casino industry, specifically Bloomberry Resorts' Manila-based Solaire Resort and Casino, and Wong's Eastern Hawaii Casino.
Wong Denial
Wong, whose actual Chinese name is Kam Sin Wong, has been accused by Filipino politicians of being the "orchestrator" and "mastermind" of the heist, which he denies. Last week, authorities filed criminal complaints against the casino executive, accusing him of withdrawing around $21.6 million of the funds from his personal and corporate accounts.
Meanwhile, junket operator Weikang Xu is accused of receiving $30 million from one of the RCBC accounts and of passing $29 million of this on to Solaire.
 Also in attendance at the hearing this week were representatives of Solaire and the remittance company Philrem.
Wong, who claims he is innocent of the charges against him, told the hearing that the money was brought into the Philippines by two casino junket agents and high-rolling gamblers named Gao Shuhua and Ding Zhize.
Wong said that Gao opened the bogus RCBC accounts in May during a meeting with RCBC branch Maia Deguito, at Wong's office. According to the Eastern Hawaii casino president, Gao said he needed the accounts for a large amount of money, obtained from the sale of land in China, that he wished to invest in Manila.
Deguito, who approved the transfer of the funds to payment processor Philem, despite a notice to stop payments from the Federal Reserve, has claimed previously that Wong personally asked her to open the accounts, and that she agreed to process the transactions because her family had been threatened.
 $7.8 Million Could Still Be Recovered
Wong said that the high rollers owed him around $10 million from gambling debts, which is how some of the money ended up in his accounts, while the rest was used to buy gambling chips for VIP junket clients. 
The executive also said that $5 million was sent to him by Philem, of which $4.6 million remains. He told the Senate that this money is sitting in a junket account at Solaire, a sum he has offered to return. Wong also claimed that $17 million is still with Philrem, an allegation denied by the company's owners at the hearing.
"I have nothing to do with the forging of bank documents for the $81 million. I don't know the source of the $81 million," Wong said.
Authorities believe that some $7.8 million of the money remains somewhere in local Philippines casinos and could yet be recovered.
The hearings continue.
Most Read