San Jose Police And FBI Raid Vietnamese Cafes In Gambling Sting
Posted on: March 12, 2015, 12:57h.
Last updated on: March 12, 2015, 12:57h.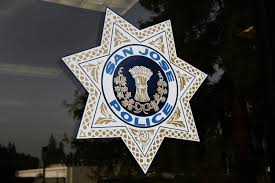 San Jose was the site of a major illegal gambling crackdown Tuesday evening, as city police and FBI agents raided numerous Vietnamese cafes in order to seize illegal gambling machines.
The crackdown, known as "Operation Omni," followed 18 months of investigations into violence, prostitution and illegal gambling at these locations.
The raids came after search warrants were issued for 11 locations in East San Jose at around 6 pm Tuesday evening.
The result was the seizure of more than 100 machines from the various cafes and bars that were raided. Dozens of people were also detained, though no arrests were made.
Several Machines at Each Location
According to police, each business had between three and ten machines, with each machine bringing in anywhere from $1,000 to $5,000 a week in revenue. However, while the machines were the target of the raids, it was actually violence in and around these venues that caught the attention of law enforcement.
"People are seriously injuring people in and around the establishments, and we believe it's tied to the gaming," said Lt. Mike Sullivan, the commander of the San Jose police's vice unit. "Everything from serious violence to people becoming addicted to gambling. It's almost at epidemic levels."
After reviewing a number of shootings and stabbings near the cafes in 2013, Vice Sgt. Todd Trayer and an FBI counterpart from the agency's San Jose office realized that there was a pattern connecting the locations where these instances of violence were taking place, which led to the joint investigation that culminated in the raids.
Gambling Machines Were Linked to Violence
"There was a huge uptick in violence related to these cafes and bars," Trayer said. "And we noticed that one of the connecting dots was that they had machines in them."
The raids, which were conducted against venues such as the Wave Café, the Got Hong Coffee House, and the Golden King Teahouse, left patrons and workers at the locations stunned.
Vu Nguyen, a 40-year-old from San Jose, said he was at the 168 Café when police stormed the building.
"They rushed into the store, they're yelling, pulling guns on customers, tie-wrapping us," Nguyen said. "I'm playing pool with friends, and I turned around and have two shotguns pointed at me. What did I do wrong?"
According to Nguyen, he had no idea that there was illegal gambling in the store. However, a female waitress at the Xinh Xinh Café who asked not to be named did confirm to the San Jose Mercury News that she knew her place of work had hosted video gambling machines.
According to San Jose Police spokeswoman Sgt. Heather Randol, the illegal gambling was not only linked to at least one homicide, but also "quality of life issues" like prostitution and drugs.
"We wanted to send a message that we don't want this activity in San Jose," Randol said.
This was not the first time that San Jose police had worked to crack down on illegal gambling in the city. In November 2013, the San Jose Police Department partnered with the FBI and the Drug Enforcement Agency to break up a gambling ring that was run out of several coffee shops.
In that raid, there were eight individuals arrested and indicted in federal court. In both that case and this week's raids, police suspect ties to organized crime.