Macau Gambling Still Struggling Amidst Crackdowns and Downturns
Posted on: August 30, 2015, 11:43h.
Last updated on: January 12, 2023, 11:39h.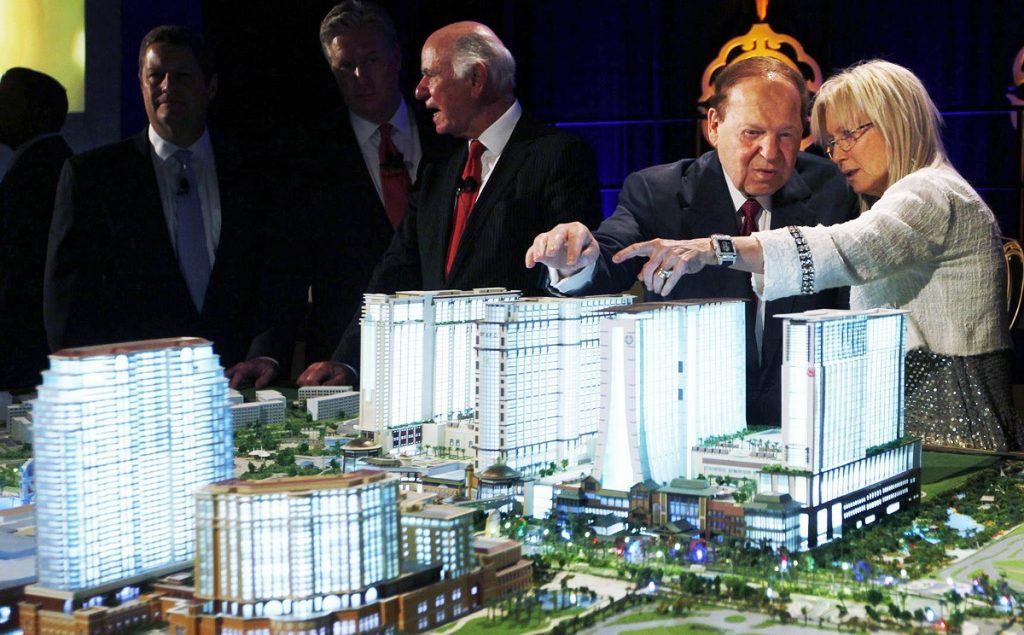 Macau's gambling industry is continuing to take a massive hit from anti-corruption moves from the Chinese mainland and a weakening economy.
Arrests were made in Macau this week as part of an effort to halt illegal cash going into the gambling mecca, while at the same time a pact has been signed between the Macau Monetary Authority and the People's Bank of China that could see more influence exerted on Macau by mainland banks.
The moves come at a time when Macau casinos are experiencing an unprecedented downturn.
Anti-corruption moves by China's president, Xi Jinping, coupled with a smoking ban in Macau and a Chinese economy that's rapidly on the slide has made the perfect storm for Macau's casinos.
China's stockmarket collapse has led to a weak Chinese renminbi, which in turn has ramped up the cost for mainland gamblers to play in Macau.
17 Arrested in Money-Laundering Crackdown
This week, 17 people were arrested in Macau after police found illegal cash flowing through the city's pawn shops.
The economic downturn in the gambling hub is leading the authorities to ramp up efforts to stem the tide of illicit money, even in a city where money-laundering is no stranger.
Macau police seized UnionPay card terminals and records of illegal cash transactions worth around $1.7 million. Reuters have reported a leap in gambling-related crimes for 2015 so far, up to 34.5 percent from 22.6 percent this time last year.
At the same time, VIP 'whales' who have stayed away from Macau since the crackdowns is crippling the casinos' businesses.
"The reduced number of big VIP gamblers and increasing difficulty in getting back gaming debt for some creditors has led to the rise in these crime rates," said Macau's secretary for security, Wong Sio Chak.
Diversification "Not Working"
Part of China's plan for Macau is to turn it into a worldwide entertainment destination, not solely reliant on gambling for revenue.
As a result, major casino chains like James Packer's Melco Crown, have been busy trying to diversify into 'theme park'-style resorts.
Melco's Studio City features a Hollywood theme, with a hotel based on Gotham City, Asia's biggest ferris wheel and has even secured the services of Leonardo di Caprio and Martin Scorsese on promotional duties.
However, so far the moves aren't working. According to Fitch Ratings, non-gambling activities like nightclubs, restaurants and shows accounted for less than 10 percent of total Macau revenues last year.
There is certainly an amount of pessimism over whether non-gambling 'entertainment' will do the trick.
Melco's CEO, Lawrence Ho, told the Macau Daily Times:
"Non-gaming doesn't make any money and it will never make any money.
For all the foolish people out there that think non-gaming is going to save Macau's day, it's not."
Plenty on Xi's Plate
The fallout from China's stockmarket collapse this week will surely be felt in Macau, and casino bosses there will be disappearing into their shelters to avoid the fallout.
Unlike some of his predecessors, President Xi Jinping has taken a lot of responsibility for economic decisions in China, and should he be blamed for the turmoil it could spur opposition within his party, some of whom are opposed to his anti-corruption crusade.
Xi visits the US in September, and while he will almost certainly be given the presidential treatment (despite Donald Trump's calls for the beleaguered Chinese President to be served a Big Mac instead of a state dinner) he should have plenty more than a slumping Macau gambling industry on his plate when he arrives.