Chinese Stock Market Tumble Could Impact Macau Casinos
Posted on: July 27, 2015, 12:35h.
Last updated on: July 27, 2015, 12:38h.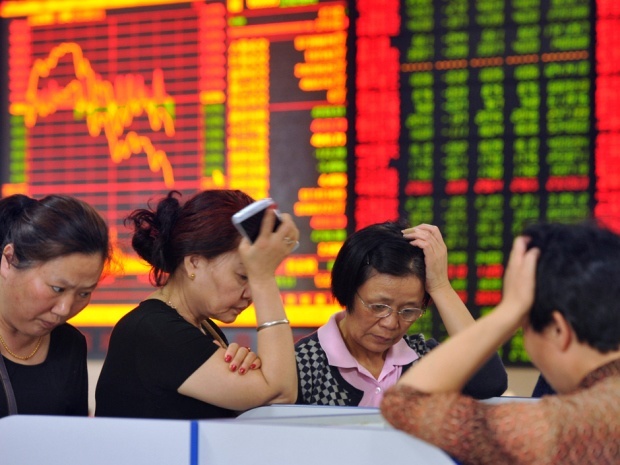 The Chinese stock market declined by a worrying 8.5 percent on Monday, after a day of panic selling led to falling prices across the board. It was an event that had a ripple effect on markets around the world, and one that could ultimately hurt the chances for a smooth recovery in Macau.
The drop in the Shanghai Composite Index was truly massive. For a sense of perspective, it was the equivalent to something like a 1,500-point drop in the Dow Jones Industrial Average.
What was most surprising was that the drop wasn't caused by a shocking news event or a particularly devastating set of economic indicators. Instead, it appeared to be just another day in what has been an increasingly volatile month for the Chinese stock market.
Drop Follows Government-Funded Rally
The drop comes after a 16 percent rally that started on July 8, when the Chinese government enacted a rescue package designed to keep stock prices afloat. But on Monday, that support no longer seemed to be there.
Either the government had stopped taking steps to balance sell orders, or they couldn't keep up with the overwhelming number of sell offs that were taking place, but whatever the reason, it wasn't a good day.
Along with spending about $800 billion to prop up the stock market, the Chinese government has taken many other steps over the past two weeks in an attempt to stop the selling trend. Short-selling was restricted, some large shareholders were banned from selling stock, some companies stopped trading entirely, and IPOs were suspended.
The fact that some popular government rescue fund purchases, such as PetroChina, saw big dips on the day suggested that the government purchases had either slowed or stopped. Whether this was a temporary measure to see if the market could support itself or a sign of shifting tactics is unclear.
In any case, the result was dramatic, and didn't stop at the Chinese borders. The falling market and concerns that China's growth is slowing may have been among the leading causes of a drop in American stock markets early Monday morning as well, while commodity prices such as oil also fell on worries about global growth.
Stock Market Not as Critical to Economy in China
However, the impact of the stock market decline may not be as broad or sharp as it would be if a similar tumble took place in the United States. While tens of millions of Chinese citizens have investments in the stock market, that's still a small percentage of the nation as a whole, and the stock market isn't considered a leading economic indicator in China as it is in America.
That means that analysts believe the impact of even a drastic drop in the market is likely to be muted. And despite the turmoil, bond prices were actually barely impacted. But that doesn't mean that Macau won't feel some impact from the tumultuous stock market.
For one thing, those who are invested in China tend to be wealthy: exactly the mainland clients that Macau casinos are looking to attract as higher-end or even VIP players. And if there is a follow-up impact on the Chinese economy as a whole, that could be a devastating blow to Macau's gaming industry, which is hoping that over time, the mass market will help make up for the lack of high rollers following the Chinese government's corruption crackdown over the past year.
No doubt gaming operators with vested interests in Macau's casino economy were doing some serious knuckle-biting as the Chinese stock market news came in. And no doubt they will be keeping a close eye as the trends continue to unfold in coming weeks.