Illegal Online Gambling Operators Could Face Life Sentences in South Korea
Posted on: November 3, 2015, 01:19h.
Last updated on: November 5, 2015, 08:01h.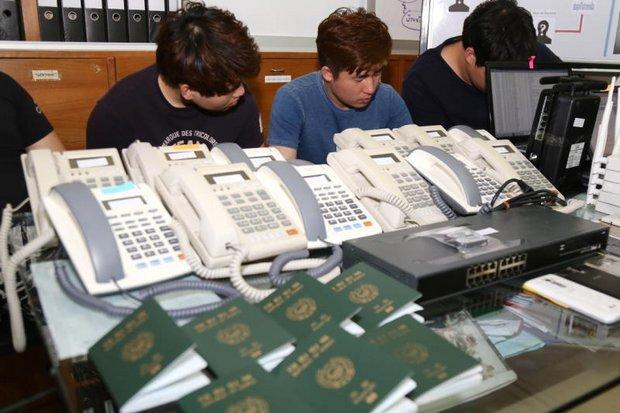 Illegal online gambling in South Korea is rapidly becoming a serious issue facing society and the government has had enough.
Late last week Korean officials announced its National Police Agency (NPA) will be cracking down on the forbidden industry starting at the top with the gambling operators.
According to law enforcement, online gambling platforms are almost exclusively controlled and managed by organized crime.
Previous charges for running an Internet gambling website came with a punishment of up to seven years in prison or 70 million won ($61,500) fine.
That will soon change as operating an illegal gambling network will now be classified as participating in a criminal group enterprise, an arrangement that is subject to a life sentence in prison.
"With the charge of criminal group organization, the operators will be subject to harsher punishments of up to life sentences," a NPA official told the Korean Times.
Korean Gambling
Citizens of South Korea are largely prohibited from partaking in any sort of gambling activity.
The exception being the , a remote abandoned mining village that is the only gambling venue in the country Koreans are allowed to enter.
However, many hotels and resorts in cities popular with tourists and foreign business travelers are permitted to offer casino games, though locals are barred from participating.
The country's rather clear position on anti-gambling hasn't stopped both offshore and domestic crime cartels from setting up gambling shops online to cater to the untapped betting population.
"Gambling is becoming a serious problem in Korean society," the Korea Herald editorial page wrote last week. "One of the first steps to fight gambling is cracking down on … those who arrange gambling in casinos and gambling houses overseas and those who run illegal Internet sites."
Gamblers Face Stiffer Fines
It won't just be the operators facing more stringent fines and perhaps seemingly exorbitant prison sentences. Gamblers will also be subject to harsher sentences should they be found guilty of playing at illegal iGaming sites.
"Although we have prosecuted only habitual gamblers and gamblers betting a large amount of money in the past, we will charge all gamblers without exceptions, regardless of how often they gamble or how much money they bet," the NPA said.
Of course, targeting the suspected hundreds of thousands of casual online gamblers in Korea would be impossible, the agency saying it will focus on those observed to have gambled at least three times.
Instead of little to no legal prosecution as was previously the case, gamblers will now face financial punishments and the possibility of prison.
Computer programmers and web hosting companies who knowingly comply with the criminal organizations will also be prosecuted.
Korean officials say a special illegal online gambling task force will be created to monitor the market and strengthen the police's ability to regulate and indict criminals and players.
A recent string of gambling scandals in Korea has been the principal driving force in the government being forced to take additional steps in cracking down on the illegal industry.
Just last week a gambling ring was uncovered, the group suspected of profiting 16 billion won ($14 million) over the last four years.
Most Read