Mike Pence's Successor in Indiana Will Likely Support Gambling Expansion
Posted on: September 18, 2016, 10:00h.
Last updated on: September 16, 2016, 05:25h.
Indiana Governor Mike Pence (R) withdrew his reelection bid in mid-July to focus on his efforts to put Donald Trump in the Oval Office and himself in the position of vice president.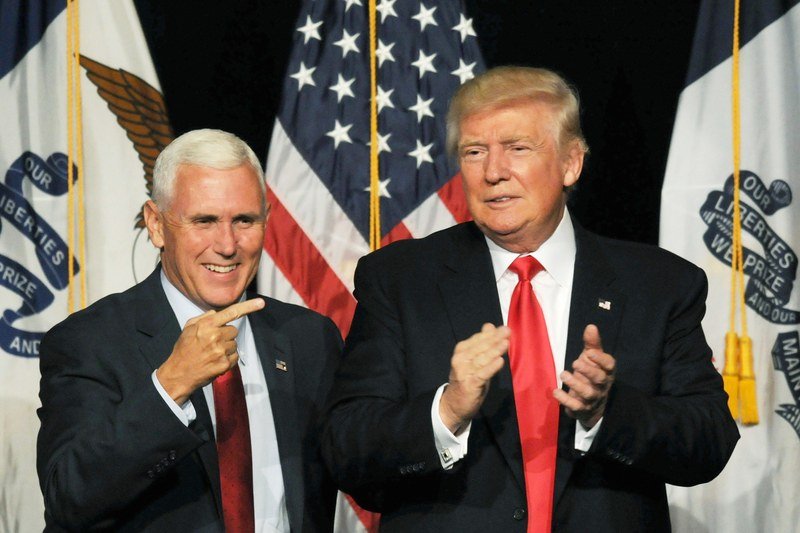 That opened the door for two other candidates, and possibly gives the Democrats a more realistic chance of taking back the governorship for the first time since 2005.
In one corner is Indiana Lieutenant Governor Eric Holcomb, Pence's right-hand man who was selected by the Indiana State Republican Committee to be their nominee following the governor's withdrawal.
In the other corner is former Indiana State Representative John Gregg. In 2012, Gregg lost to Pence in the gubernatorial election by just three percent.
But according to Fort Wayne's News-Sentinel, regardless of who wins, the next Indiana governor is expected to more favorably support gambling.
"Indiana legislators are conservative enough that we're not going to see gambling devices in every corner of every building any time soon," the News-Sentinel editorial board opined. "But they opened the door by creating the Hoosier Lottery and getting in bed with casinos."
"If you think Indiana headed for the moral dumpster the first time . . . then you're really not going to like this: Neither Republican gubernatorial candidate Eric Holcomb nor Democratic candidate John Gregg sound strongly opposed to gambling on principle," the op-ed stated.
Pence on the Fence
Trump's VP pick is a bit more conservative when it comes to gambling legislation.
In 2006, while still a US Representative, Pence co-sponsored the Unlawful Internet Gambling Enforcement Act (UIGEA). The bill, which was eventually signed by President Bush on October 13, 2006, barred payment processors from moving money for customers that was directly related to online gambling websites.
In 2014, Pence, then Indiana's governor, urged the state's congressional delegation to support the Restoration of America's Wire Act (RAWA). Introduced by Rep. Jason Chaffetz (R-Utah) in the House and Sen. Lindsey Graham (R-South Carolina) in the Senate, RAWA would effectively make all forms of online wagering illegal.
Trump's primary opponent Marco Rubio (R-Florida) lent his signature to RAWA. However, the bail has failed to achieve any significant momentum.
Pence did somewhat of a policy change in 2016 when he signed a daily fantasy sports (DFS) bill into law. The legislation permits Hoosiers 18 and older to play the popular contests on sites like DraftKings and FanDuel.
No Gamble Here
Indiana is a Republican stronghold that has supported a Democrat nominee for president just five times since 1900.
Republican lawmakers dominate the current makeup of the state's General Assembly. The GOP has 74 percent of the 150 Assembly spots including 40 of the 50 Senate seats.
Indiana gambling is currently restricted to racinos and riverboats, with the lone exception being the French Lick Resort. Pence's running mate also has ties to Indiana, as his Trump Casino in Gary, Indiana, was part of the businessman's Trump Entertainment Resorts from 1996 until 2005.
The last major gaming expansion bill in Indiana came in 2007 when the state moved to legalize slots at the Hoosier Park and Indiana Downs racetracks. Though Holcomb and Gregg might be more welcoming to gambling, it currently seems unlikely the conservative Assembly would act on legislation.