Georgia Pols Debate Casino Bill with Public
Posted on: February 10, 2017, 04:00h.
Last updated on: February 10, 2017, 12:32h.
Georgia's casino bill received its first hearing on Thursday, as the Regulated Industries Committee debated Senator Brandon Beach's (R-Alpharetta) proposal to legalize two casinos in the state.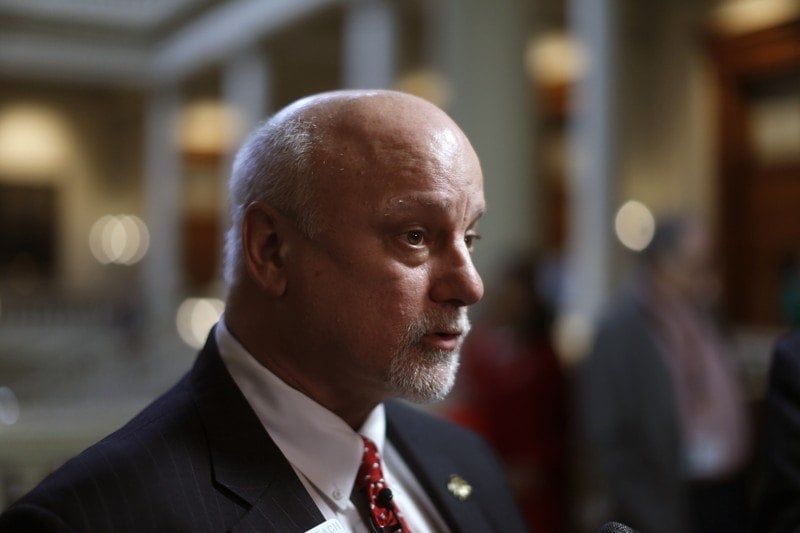 Reception was largely positive, although, as the Atlanta Journal-Constitution noted, the presence of rather a large crowd of Baptist preachers in the room suggested it might not all be plain sailing for Beach's Bill.
Senate Bill 79 would permit the licensing of a casino in the Metro Atlanta area and another in a smaller city, possibly Savannah or Columbus. Developers would need to guarantee investment of at least $2 billion in the Atlanta resort and a minimum of $450 million in the secondary resort.
The bill is thought to be more palatable to lawmakers than last year's proposition because it has shaved the number of licenses down from five, and also because it would offer a more generous percentage of casino tax revenue to HOPE scholarship funding.
It calls for a state-wide referendum in November 2018 that would ask voters whether the constitution should be amended to allow casino gaming.
Is Downtown Too Dull?
Beach kicked off the hearing with some stats. A recent survey, he explained, found that 22 percent of Atlanta convention visitors said they would not come back to the city because of lack of evening entertainment.
"Entertainment is a big piece of getting the convention business," said Beach. "We need to make sure we have some night time entertainment… I don't just want a casino, I want something nice," he said.
Senator Butch Miller (R-Gainesville) agreed, saying that Atlanta competes with cities such as Chicago, Las Vegas, Nashville, New Orleans and San Diego for convention business, each of which have a "distinct downtown experience."
Meanwhile, Erik Balsbaugh, vice president of the American Gaming Association, was on hand to explain that "gaming popularity in the United States is at an all-time high," and "it's more mainstream and popular than ever before."
Voices of Dissent
Not everyone was convinced, however. AJ Robinson, president of a local business organization, questioned whether the proposed casinos would be much of a boon to tourism at all.
He said his organization has commissioned a study that found the majority of casino revenue comes from locals, not tourists, and he urged lawmakers to consider the social costs.
And, lastly, in the interest of balance, we'll leave the final word to the Baptists, one of whom appeared to throw the entire democratic process into doubt.
"The fact that we are going to let the people decide, that always seems to be the easy out," complained Mike Griffin, public affairs officer for the Georgia Baptist Mission. "We are not too far from Easter being here and that is exactly what happened to Jesus."
Similar Guides On This Topic