Dubai Delays Casino Resort Approvals in Potential Blow to MGM
Posted on: November 2, 2023, 03:54h.
Last updated on: November 3, 2023, 12:33h.
In what could be a temporary blow to MGM Resorts International's ambitions in the United Arab Emirates (UAE), Dubai will reportedly delay plans to approve casino resorts.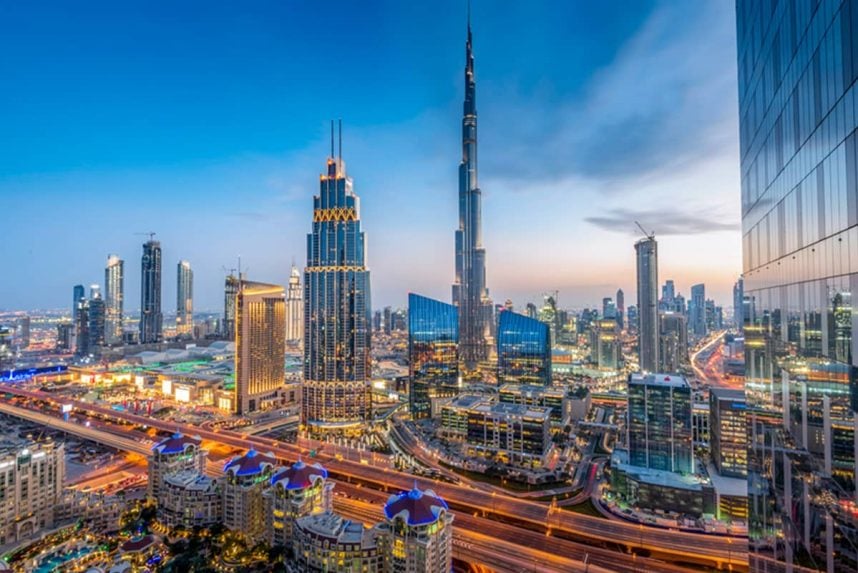 In partnership with Wasl Hospitality and Leisure, MGM opened a branded hotel in Dubai in 2021 featuring the MGM Hotel, MGM Residences, and Bellagio Hotel. Earlier this year — amid budding optimism that the UAE could establish a gaming regulatory framework and eventually approve casinos — MGM CEO Bill Hornbuckle said the company was closely monitoring the situation, and that it has 150,000 square feet at its Dubai property set aside in the event casinos get the green light.
Citing unidentified sources with knowledge of the matter, Bloomberg reported that Dubai opted to postpone approval of casino gaming, but it could consider bringing a poker series to the emirate. Abu Dhabi and Ras Al Khaimah are now considered the leading contenders among the seven emirates to be the first to have casino resorts.
At the Global Gaming Expo (G2E) in Las Vegas last month, Hornbukcle noted the UAE could eventually be home to as many as four integrated resorts. For now, Dubai opting against casinos is a setback for operators eyeing the region, because Dubai is the most-visited and widely viewed as the glitziest of the seven emirates.
Abu Dhabi, Ras Al Khaimah Emerge as Leaders
While Dubai's future as a home to a casino resort is now up in the air, Abu Dhabi and Ras Al Khaimah are strong contenders in their own rights.
Abu Dhabi is mapping out what it would look like to open a casino, with Yas Island — home to the Ferrari World and Warner Bros. theme parks, as well as the Yas Marina Formula One Circuit — and a plot near the city's port among the sites being considered," according to Bloomberg.
For its part, Ras Al Khaimah, the capital city of the emirate of the same name, is the sixth-largest city in the UAE. It's also home to various tourist attractions, including an aquarium, Burj Khalifa — the world's tallest building — and Flamingo Beach.
Dubai's decision to delay casino efforts and the emergence of Abu Dhabi and Ras Al Khaimah as front-runners doesn't appear to impact Wynn Resorts, which recently broke ground on its Wynn Al Marjan Island. Slated to open in early 2027, that venue is located in the emirate of Ras Al Khaimah, and it's widely expected the $3.9 billion property will be the first in the UAE to have casino gaming.
Wynn previously noted the casino there will be larger than what's found at Wynn Las Vegas. But as a percentage of square feet, the gaming area will represent a scant percentage of Wynn Al Marjan Island. Rather, the property's emphasis will be luxury hotel rooms, glamorous retail shops, and high-end dining and entertainment.
UAE Casino Outlook Still Bullish
Although Dubai is out of the UAE casino competition for now, analysts and industry insiders remain bullish on the long-term prospects for casino gaming in the region.
Over the long term, it's possible that casino gaming in the UAE generates more revenue than in Singapore. But surpassing the enviable profitability heights established in the city-state by Marina Bay Sands and Resorts World Sentosa could prove to be a tough task.
"Benchmarking against Singapore, UAE's gaming revenue could reach $6.6 billion, and implied gaming outlay per tourist in UAE might fall below that in Singapore and Macau," according to Bloomberg Intelligence.