DraftKings, FanDuel Lead US Sports Betting Mobile App Downloads, Says Morgan Stanley
Posted on: March 6, 2020, 09:04h.
Last updated on: March 6, 2020, 10:04h.
Led by DraftKings and FanDuel, downloads of mobile sports betting applications in the US jumped 84 percent on a year-over-year basis last month, according to a new research report from Morgan Stanley.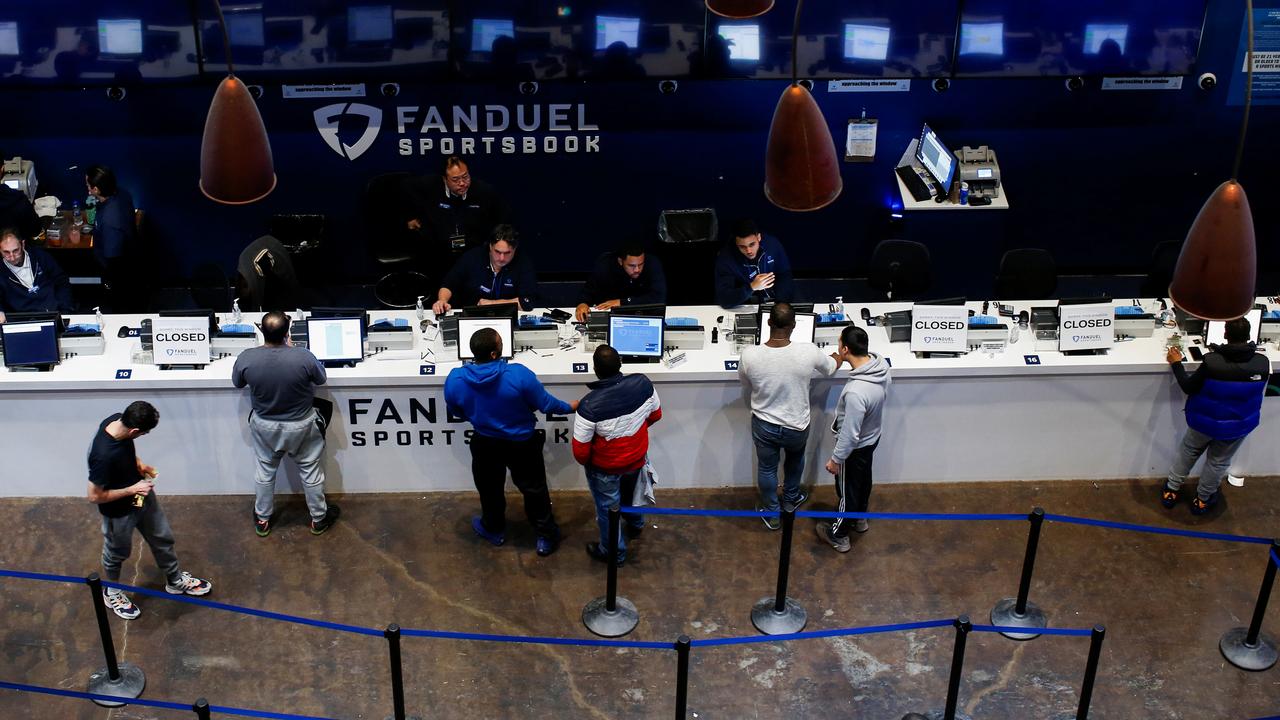 The bank specifically analyzed the period following the Super Bowl played on Feb. 2 and leading up to the NCAA Tournament, which starts on March 17. Morgan Stanley notes that while the increase in downloads last month trails the 118 percent jump seen in January, that was expected, because the first month of the year contains the NFL playoffs and the run-up to the Super Bowl – events that spark more gambling and app use.
From late Jan '20 (a peak for downloads due to the Super Bowl) to our last data point, trailing 4-week downloads declined (29%), similar with the comparable period last year (25%)," said Morgan Stanley analysts led by Thomas Allen.
The research team notes it expects app downloads this week are likely to tumble by approximately 35 percent before surging by about 66 percent over the next week as gamblers prepare for March Madness. Selection Sunday is March 15 and the first games take place two days later.
Big Names Dominate
Last month, DraftKings and FanDuel dominated the domestic market for mobile sports wagering app downloads at 35 percent and 31 percent, respectively. Morgan Stanley points out that February was the first month since June 2019 when DraftKings topped FanDuel in the download department.
Indiana, Iowa, New Hampshire, New Jersey, Pennsylvania, and West Virginia are the states in which DraftKings currently offers mobile betting, according to the company's web site, and it's close to app-based wagering in Colorado, too.
FanDuel has mobile wagering in those states as well, and is also positioned to add Colorado to its roster over the near-term.
At 7.5 percent, 6 percent, and 5 percent, respectively, Fox Bet, MGM/GVC and William Hill were the next highest-ranking sportsbook operators for February app downloads, according to Morgan Stanley.
Beyond New Jersey
New Jersey has rapidly become the benchmark for online and mobile sports wagering, with more than 80 percent of bets placed in the Garden State in any given month going through computers or smartphones. But other states are experiencing growth on this frontier, too.
Indiana and Pennsylvania are examples of two states beyond New Jersey where mobile betting is taking off.
"FOX Bet Pennsylvania has had 2% more app downloads vs. Fox Bet New Jersey since its Sept. '19 launch, and 17% more year-to-date/15% more over the past four weeks," said Morgan Stanley.
The bank calls this a "positive" for the Keystone State, because sports betting revenue there currently resides around just 75 percent of that in neighboring New Jersey.
Morgan Stanley noted that by 2025, Indiana's sports wagering market could be worth close to $300 million, while Massachusetts and Virginia could check in at $338 million and $212 million, respectively, assuming the latter two legalize sports betting and proceed to approve online/mobile.